SC Kittsee were clearly the better team on Friday night. Still, after knocking in a single goal at 36 minutes, the SC Kittsee attack decided to take a fifty minute break until the last ten minutes. SC Kittsee came out winners despite living dangerously this time. There was no reason to leave the result of the game in doubt and leave a lifeline in SV Gols hands until the very end. In the last eight minutes, the SC Kittsee attack came alive again and enjoyed several excellent chances on goal.
Unnecessary yellow cards continue to be the bane of SC Kittsee's starting eleven. There were games last season where up to five players were sitting out due to cards. Tomas Bastian picked one up, as did Patrick Pail. Pail at least was dragging down a Gols player who might have broken away one on one. Some congratulations are in order to Patrick Dietmann who did not get a yellow card (just checked the sheet), only a couple of warnings from the referee.
Still SC Kittsee did win at home on a warm evening, which is good.
Gols Keeper v was called on early and often. Could one of the Kittsee players could be leaping for this ball?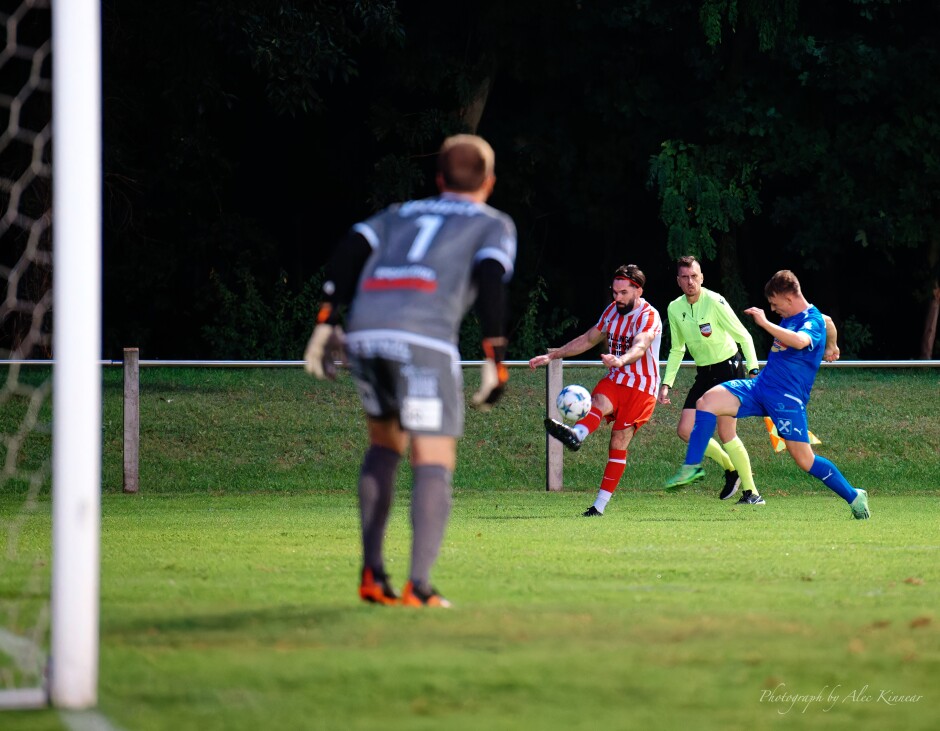 Veteran forward Juraj Fuska ran circles around the Gols defenders for much of the night.

Kittsee forward Manuel Oswald broke down the sidelines to send a dangerous ball towards Johannes Den.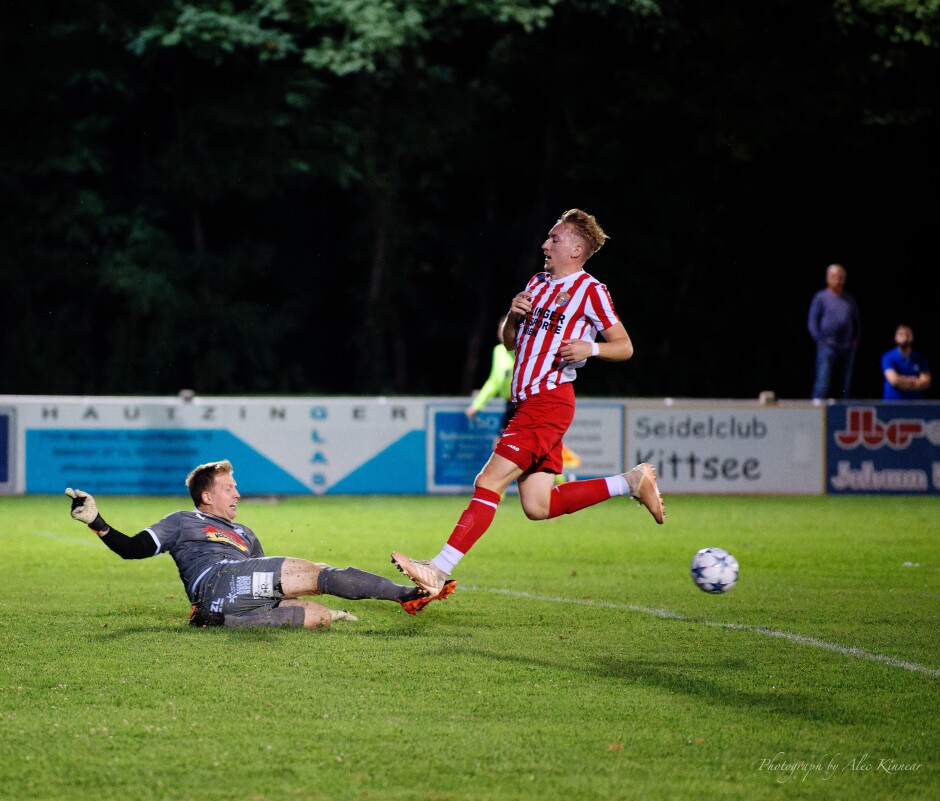 Johannes Denk kicks the ball away from an onrushing Tomas Banovic just in time.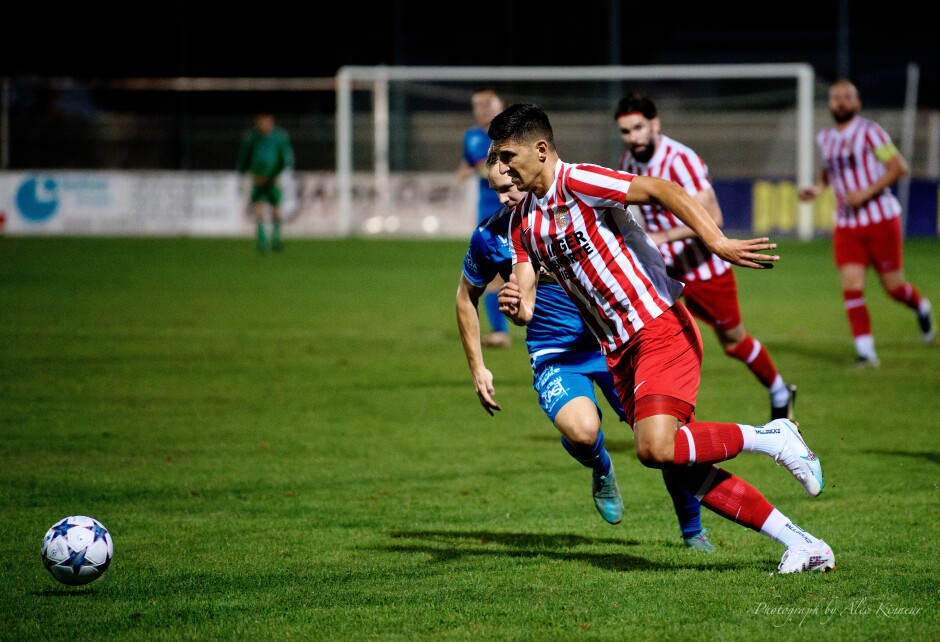 Ex-Landesliga midfielder Aleksandar Stanojcic brings his power to SC Kittsee after a brief séjour in Tadten.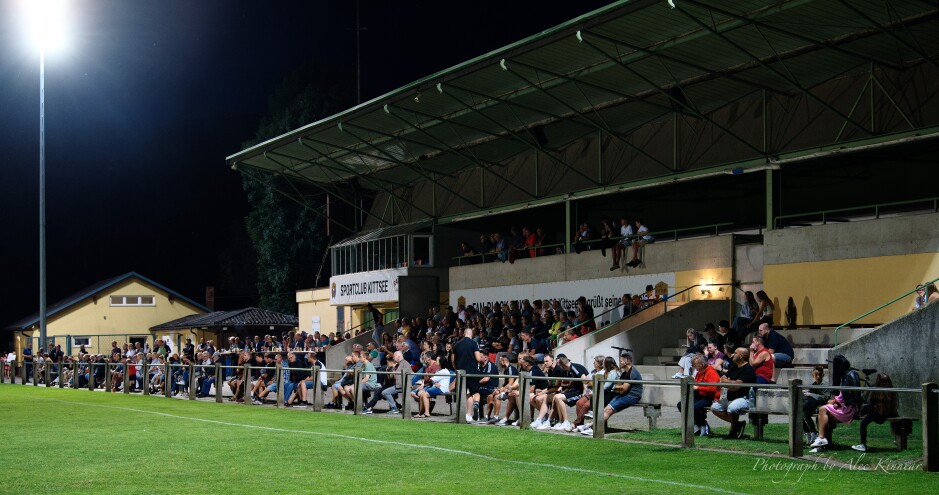 It was a reasonably warm evening, 150 fans showed up for the game.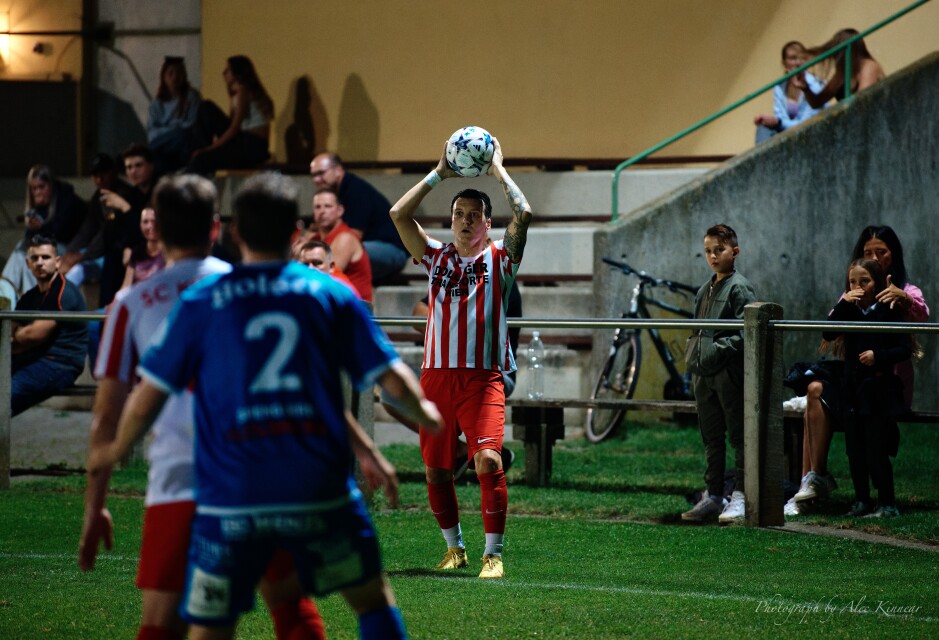 Patrick Pail prepares a long throw close to the Gols net

New attacking midfielder Frantisek Nagy scored a solo goal starting with a bold takeaway.

Nagy has the ball past Gols defender Paul Sommer, Milan Bortel is too far away to come back to save the day.

Nagy is closing distance on the goal fast

Keeper Johannes Den is far enough out to give Nagy an angle on the net. Nagy is smart not to take a clean shot unhindered by a defender. Sebastian Limbeck is closing fast.

Nagy's shot is just out of the reach of keeper Johannes Den.

It's all over but the crying. Nagy's hard shot sails into the right hand side of the net with room to spare.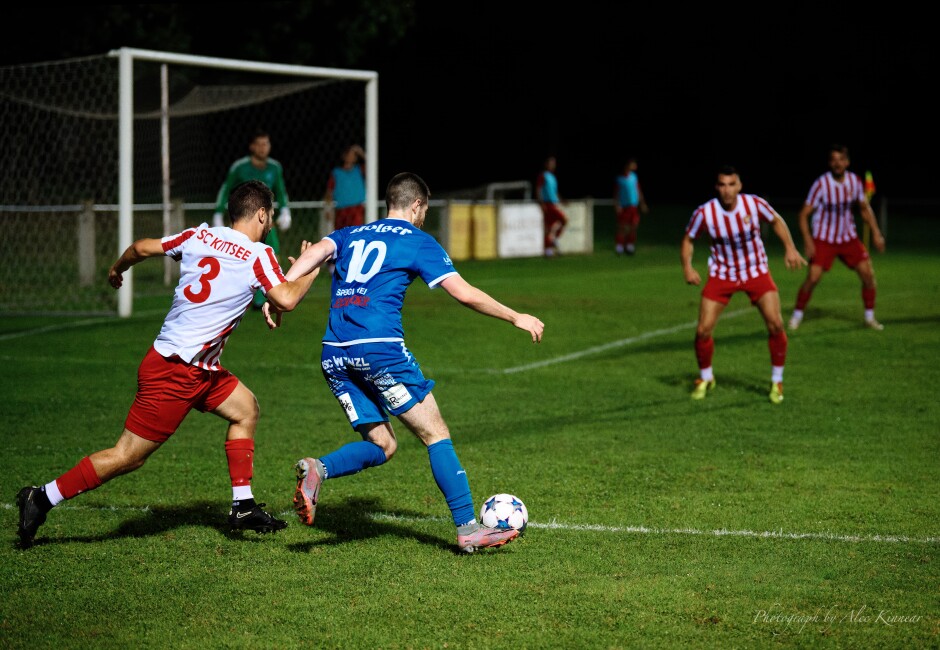 Patrick Dietmann shows off his veteran chops with a neat wrapped arm hold to knock Gols forward Fabian Ziniel off his balance yet not pick up a penalty.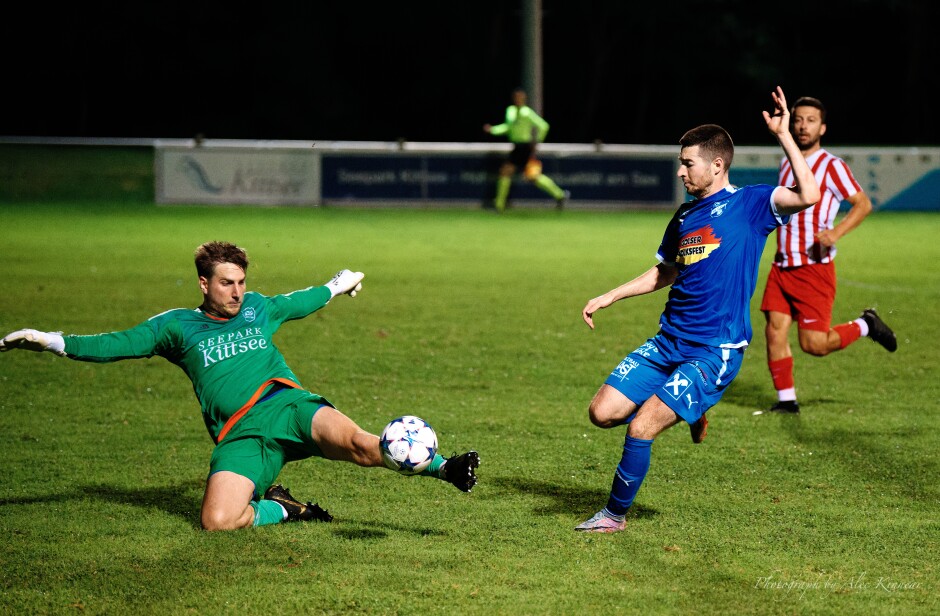 Fabian Ziniel slips past Patrick Dietmann but Manuel Schiszler is having none of Gols tonight and kicks the ball away before Ziniel can get his shot in.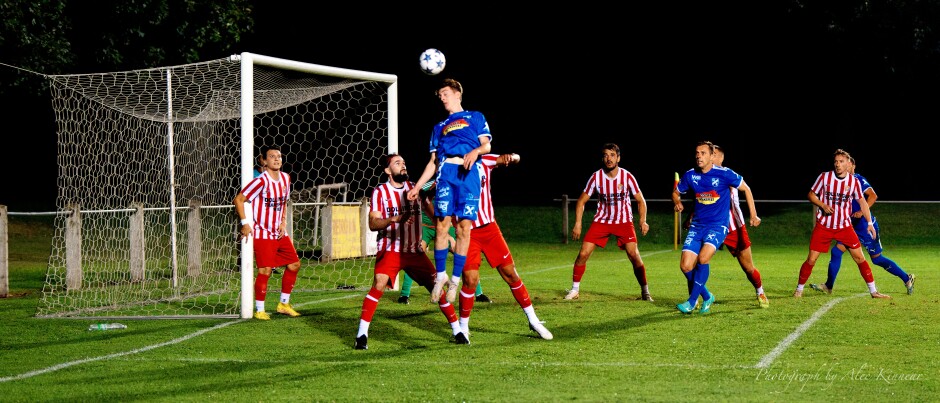 Gols managed to sustain some pressure on SC Kittsee.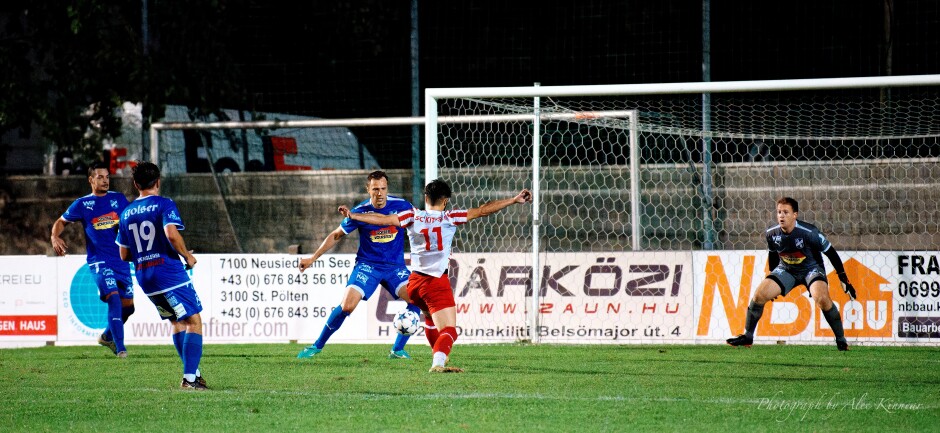 Frantisek Nagy the goal scorer has a chance here to put the game away. It's a joy for SC Kittsee fans to see the worry on the faces of Milan Bortel and Johannes Den.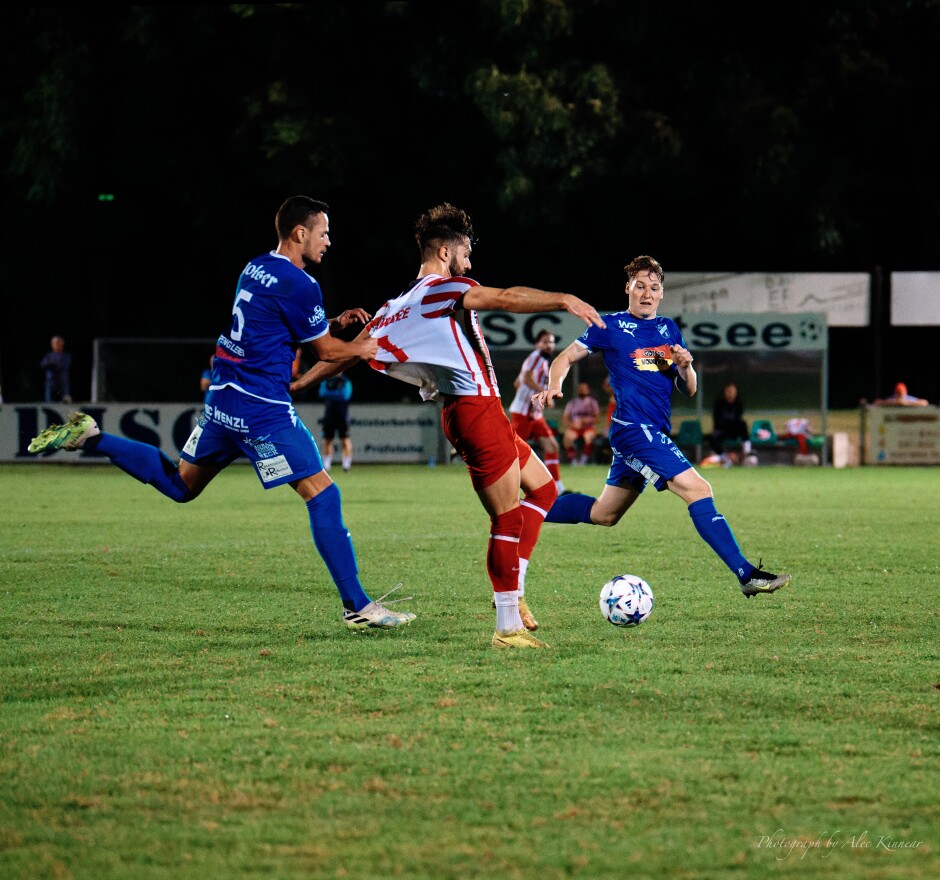 Patrik Petrak is worried enough about Frantisek Nagy to just grab his shirt and throw him to the ground even with Alexander Wendelin running to intercept him.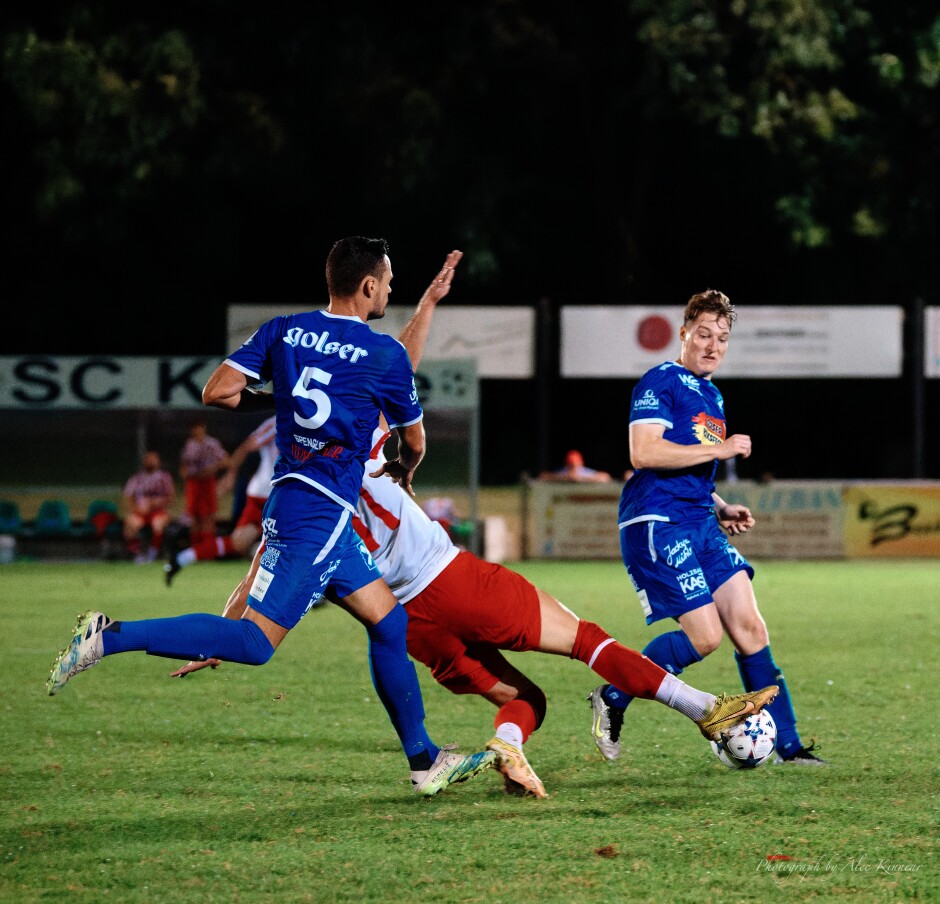 Patrik Petrak was arrested for mugging by the Kittsee police after the game. Just kidding – Petrak certainly showed good mugging technique.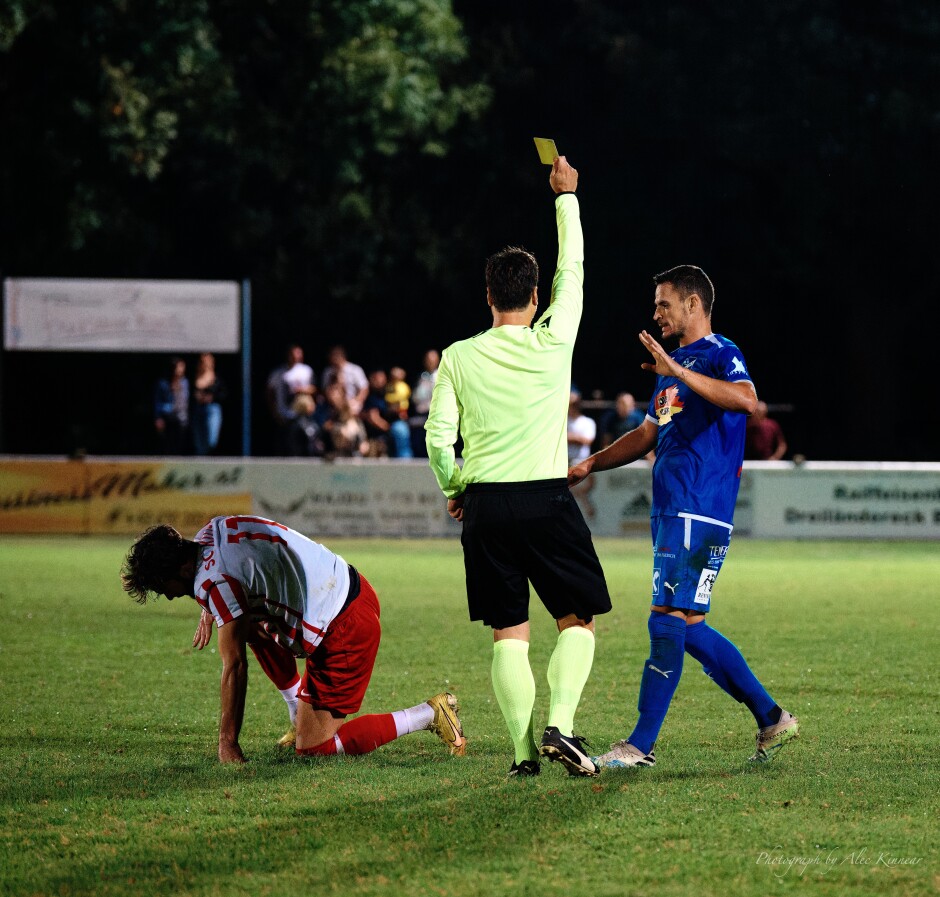 Fortunately referee Claus Wisak was paying attention and gave Patrik Petrak the yellow card he deserved. Petrak arrogantly waves the referee off with his hand as Nagy tries to pull himself back to his feet.

Gols' Dominik Schmidt had a clear break on net after slipping past Patrick Dietmann. Keeper Manuel Schiszler saves the win for Kittsee with a sliding tackle at speed.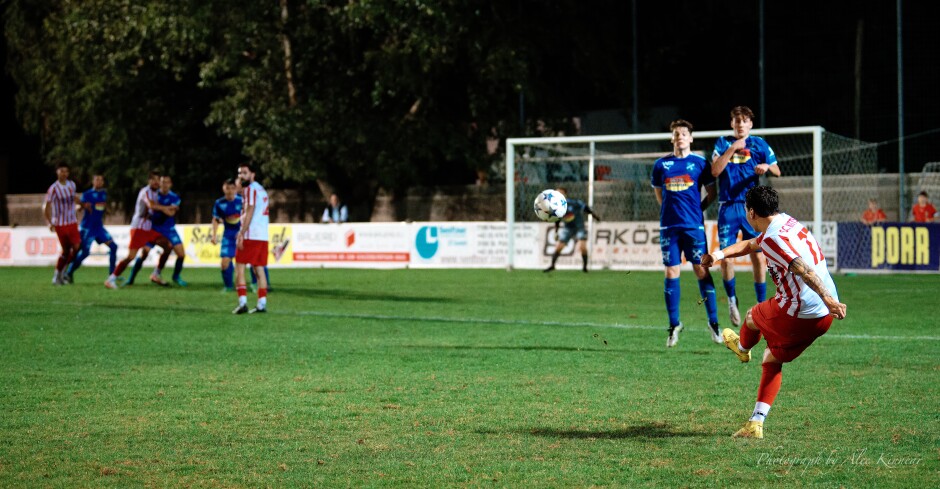 All the desperation tackling from Gols offered Kittsee some good chances, none better than this free kick from Patrick Pail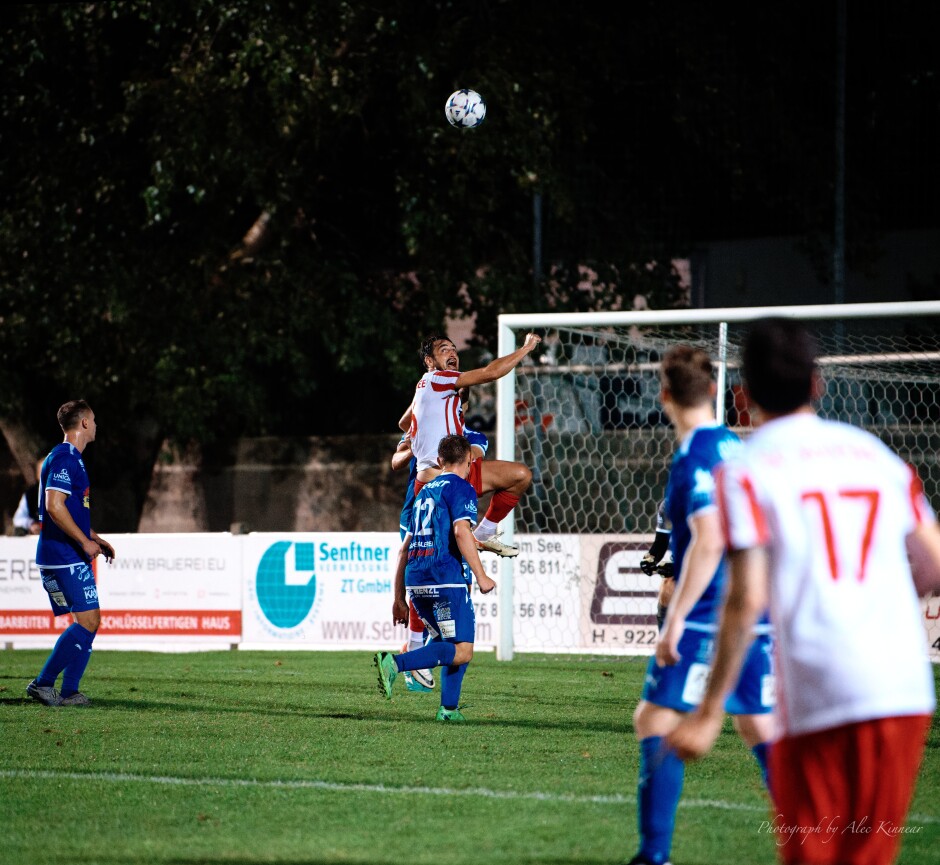 Joseph Machovec climbed high to take a shot at Patrick Pail's free kick
Patrick Dietmann picks up a lot of the throw in duties from his right back spot. For the Dietmann fans out there, this image is for you.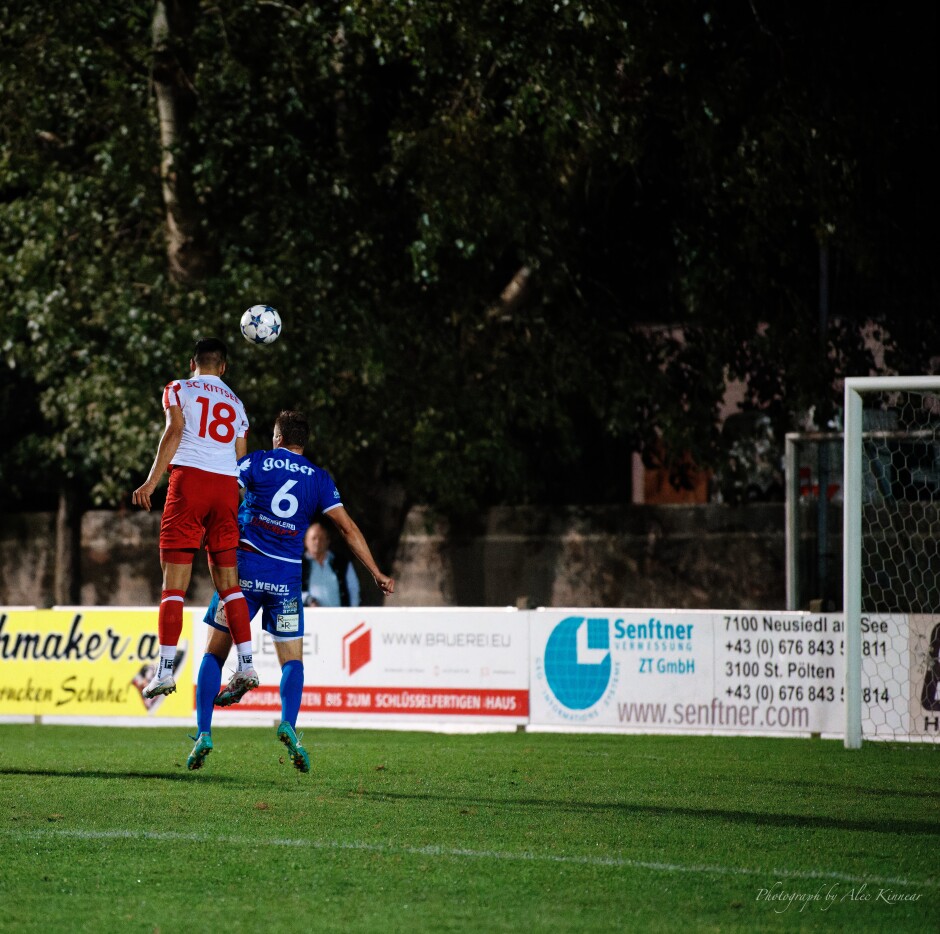 The big man Aleksandar Stanojcic has great height on another late chance for SC Kittsee. No luck alas. Milan Bortel defends.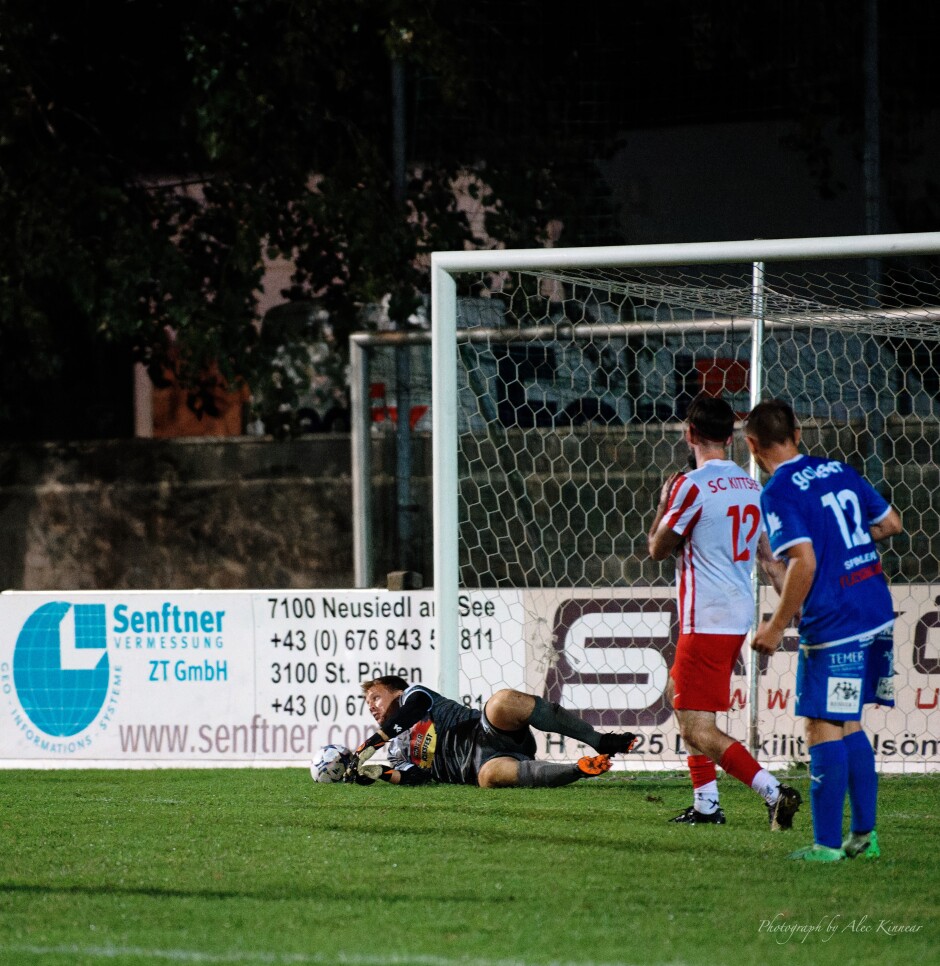 Keeper Johannes Den manages to make a diving save on Aleksandar Stanojcic's late header.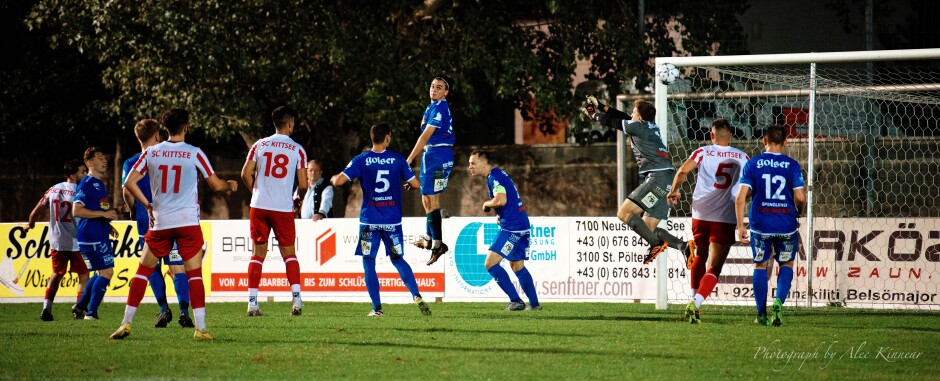 A nice corner crosser slips past Johannes Den. Roman Tarek was in the right place behind the keeper but was unable to reach the ball in time and put the game away.

In the late onslaught Patrick Pail has another chance where he laid out Gols keeper Johannes Den but his shot went just wide.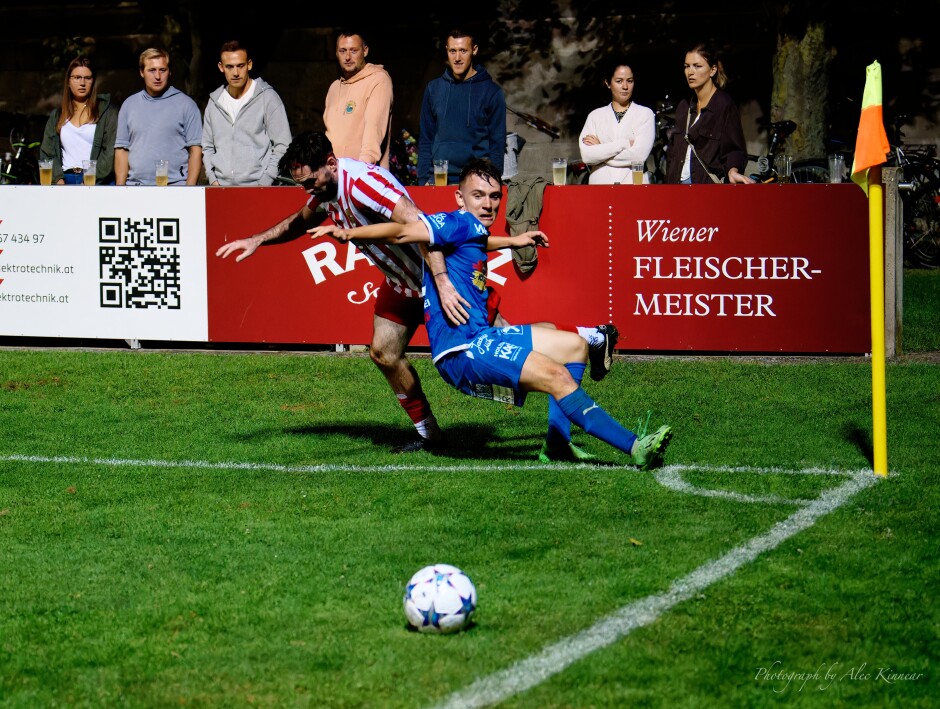 Juraj Fuska and Sebastian Limbeck fight over a corner ball while our friends from SK Pama look on in the company of their glamorous girlfriends. Among the Pama group are the the infamous Hafner brothers here to scout for our derby next Sunday. Great preparation work, gentlemen. See you in Pama.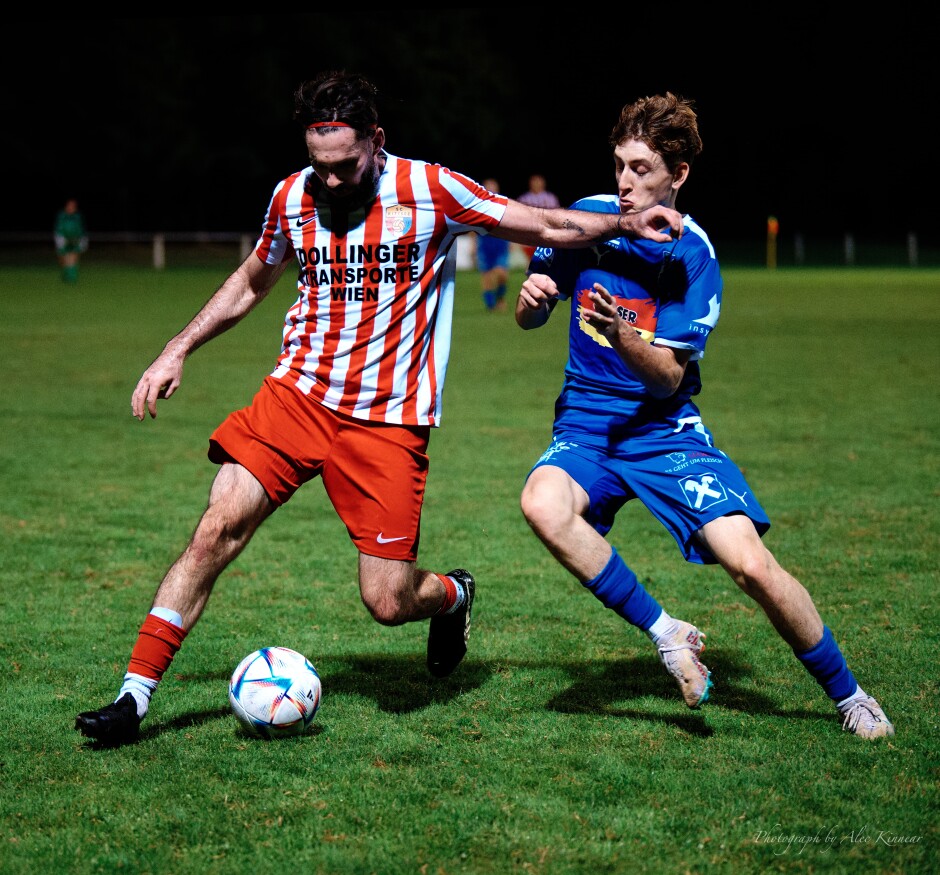 Veteran Juraj Fuska continues to run circles around younger players with his light footwork. Alexander Wendelin won't be able to touch the ball.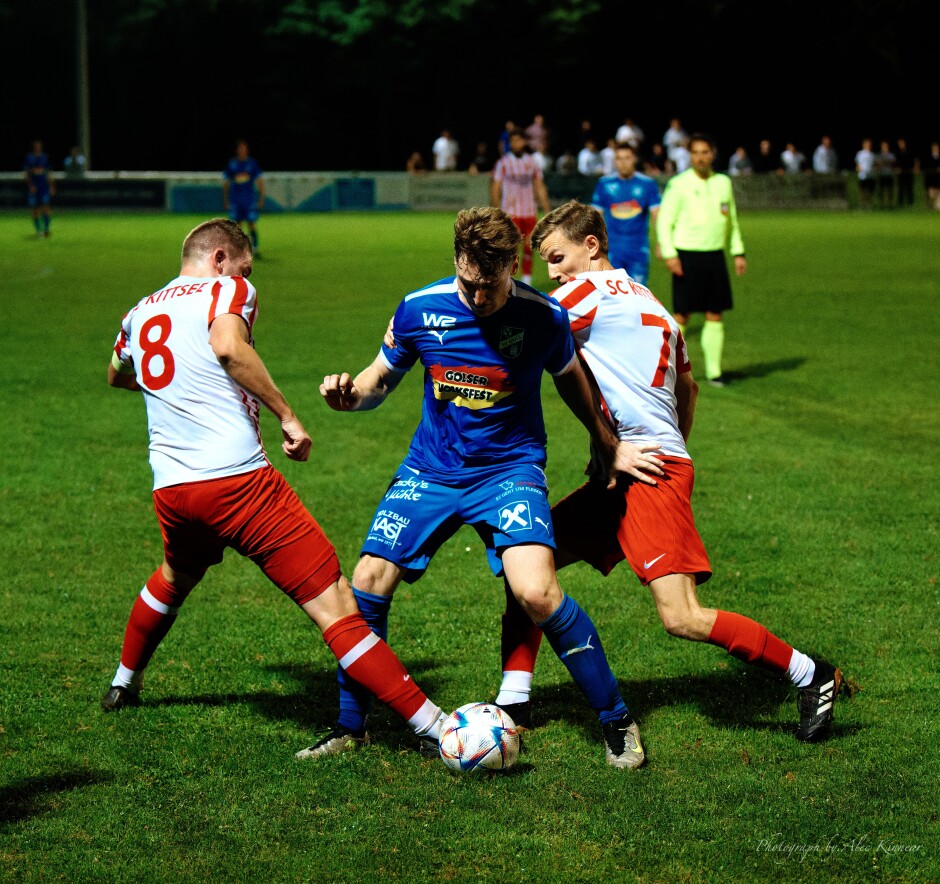 Kittsee captain Tomas Bastian and Christoph Drobela surround Dominik Schmidt to shut down any Gols attack.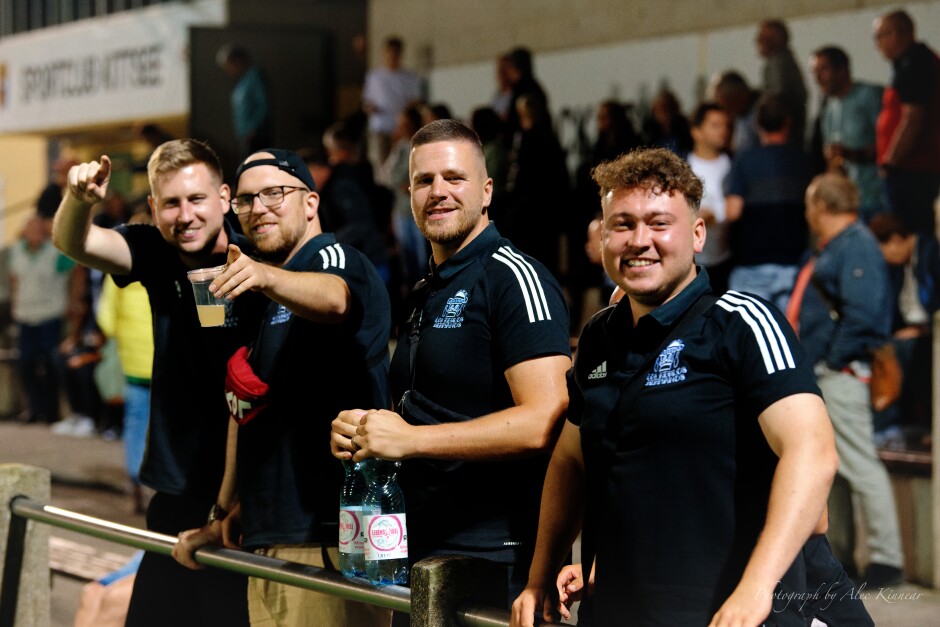 These guys were the loudest and more passionate of the Kittsee fans, chanting and singing and cheering. Kittsee is the closest town to Bratislava, the capital of Slovakia. The SC Kittsee team has become the defacto adopted team of German football fans in Bratislava for a weekend of partying. This is another group of our German guests. As long as you keep cheering for Kittsee, Wilkommen!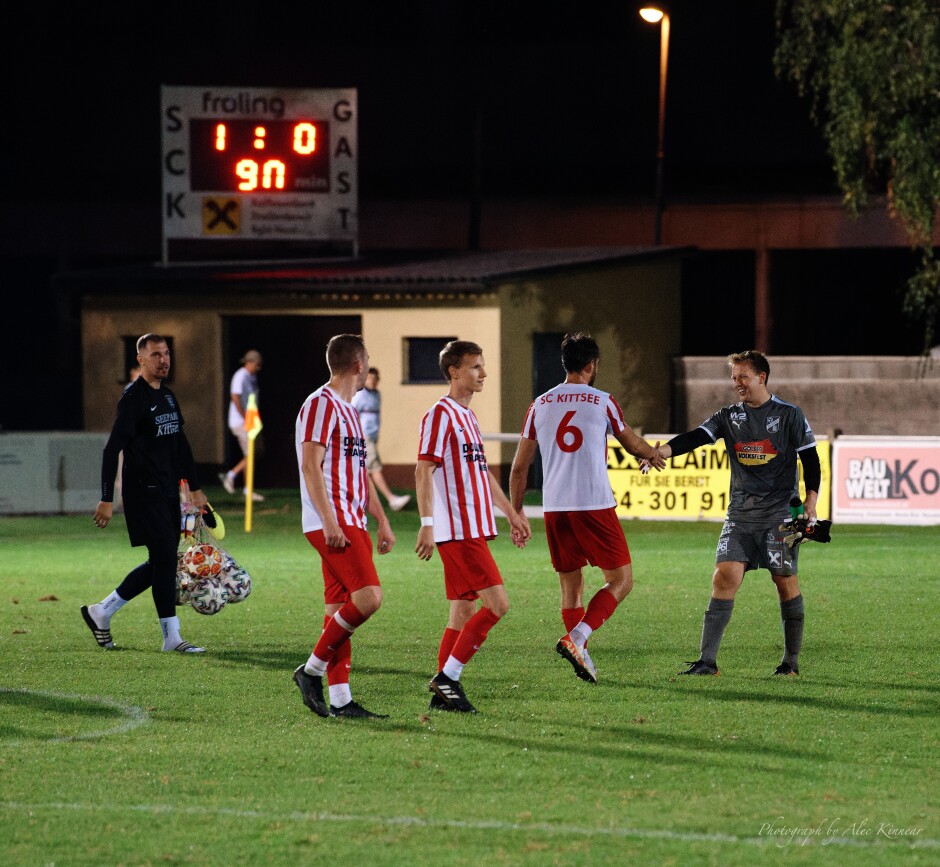 Despite the close game, both teams mostly kept their temper. There were no attempts to injure one another with leg kicks behind the referee. A clean and close game. Kittsee should pursue an advantage when it has one.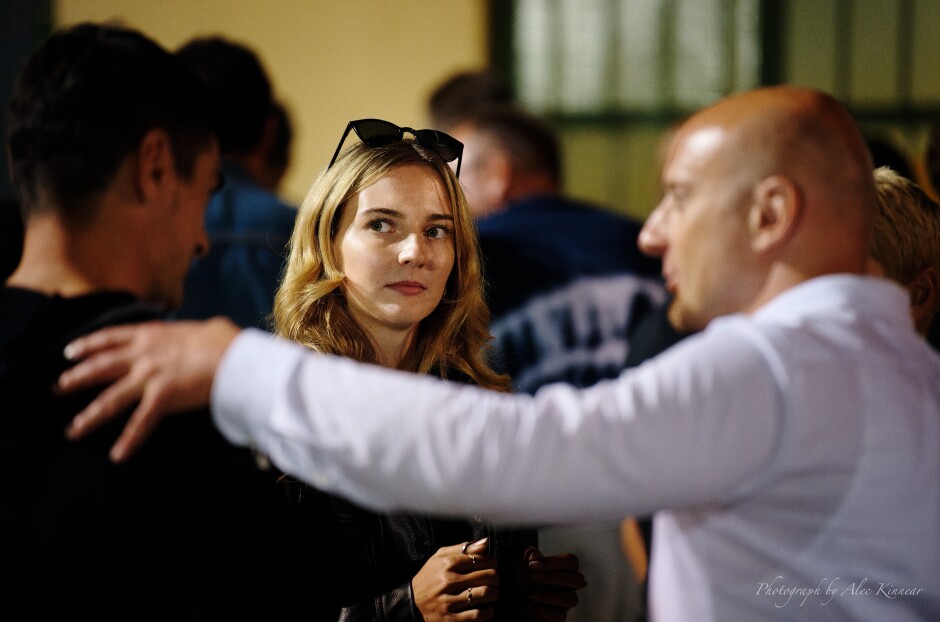 Every picture hides a story. The two gentlemen were relatively elegantly dressed. What paths brought them and their beautiful companion through Kittsee Sportplatz on a Friday evening?