SC Kittsee struggled to beat a club in the top four last week. ASV Deutsch Jahrndorf controlled the game. This weekend at home we faced FC Illmitz who is the third of the three clubs including SC Kittsee contending for second place in II Liga Nord fall season.
The substantial crowd for the last home game at 17h on Saturday faced an unpleasant early surprise when Thomas Wickl scored after two minutes. The rest of the first half was fairly evenly matched with Mustafa Atik equalising at the end of the half. In the second half, SC Kittsee enjoyed breakaway after breakaway and notched two more goals. A decisive win over a worthy opponent, which bodes well for the spring season.
The game was very exciting and I have a lot of photos. Here's the first seventeen including mostly the goals.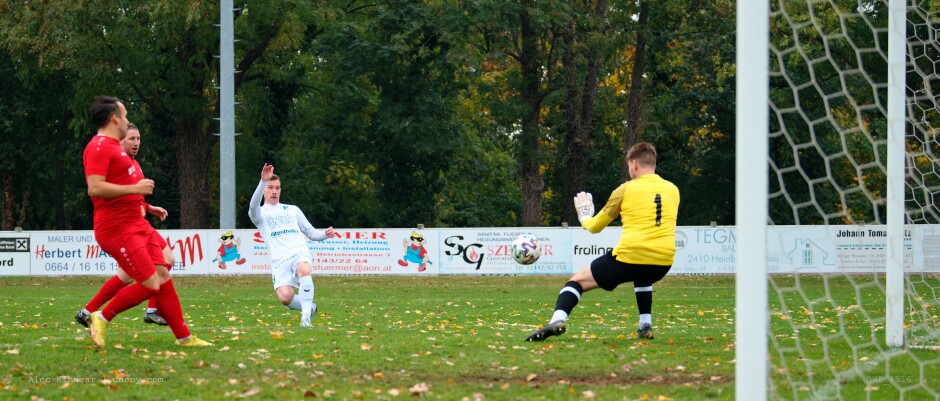 At two minutes, Thomas Wickl scored for FC Illimitz making the home crowd nervous after the ASV Deutsch Jahrndorf game where another top ranked team dominated SC Kittsee.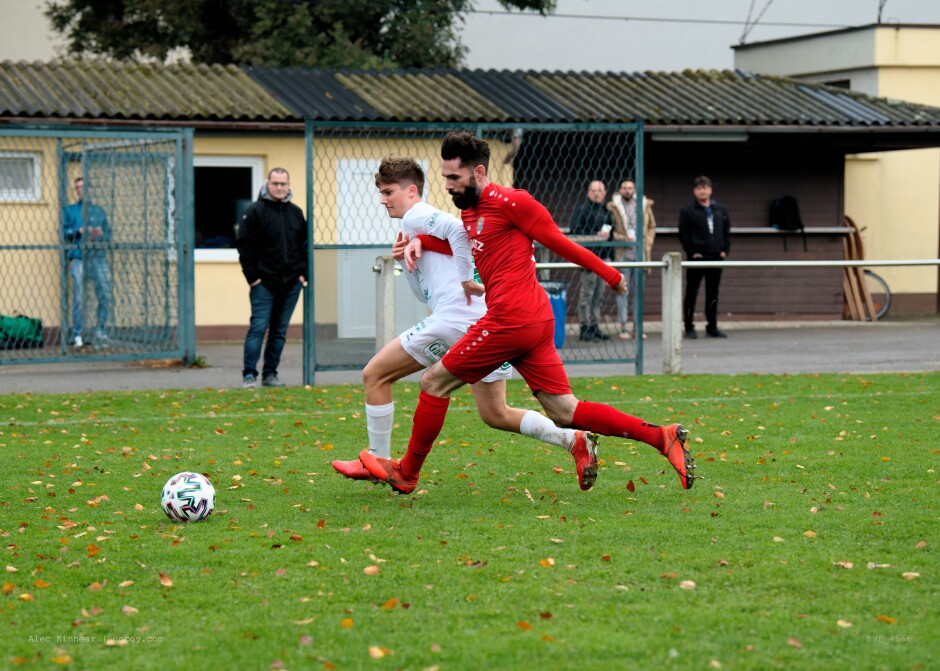 Fuska's goal here is to keep Gartner from getting to the ball and win a corner after too hard a backwards pass. Illmitz held the Kittsee players quite often. Seemed a strategy with them.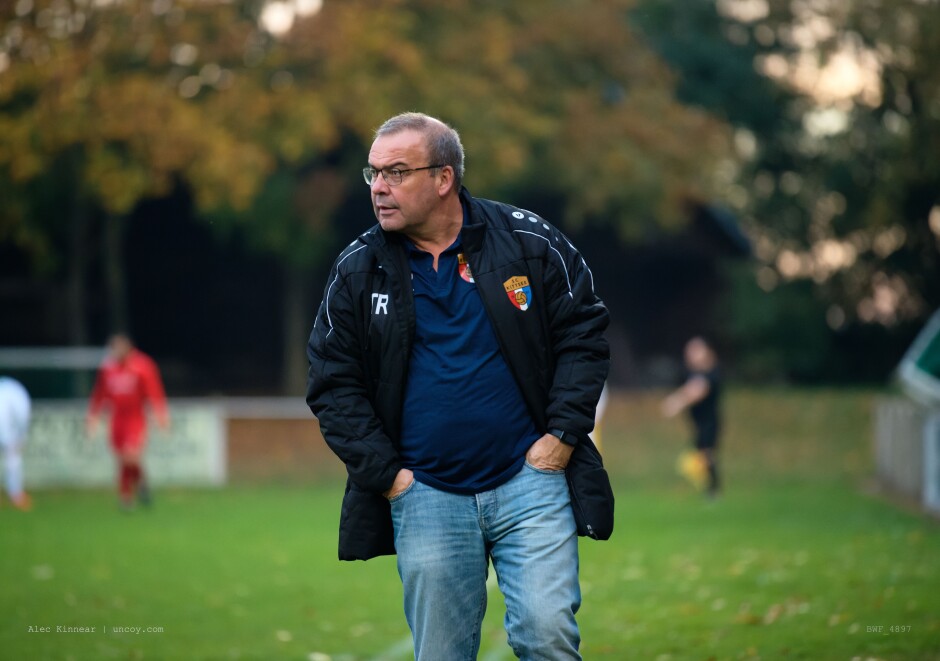 SC Kittsee coach Manfred Wachter was unusually intense at the Illimitz game.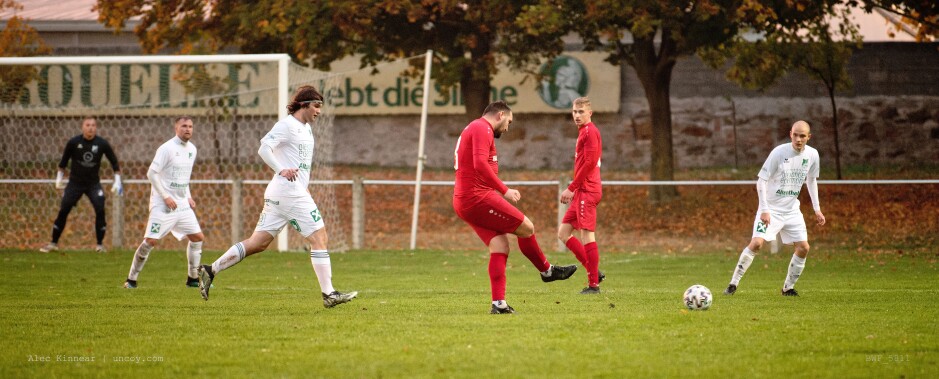 Adam Bombicz delivers assist to Patrick Pail goal. Right after this pass, Patrick Pail knocks the ball straight into the net at a high angle.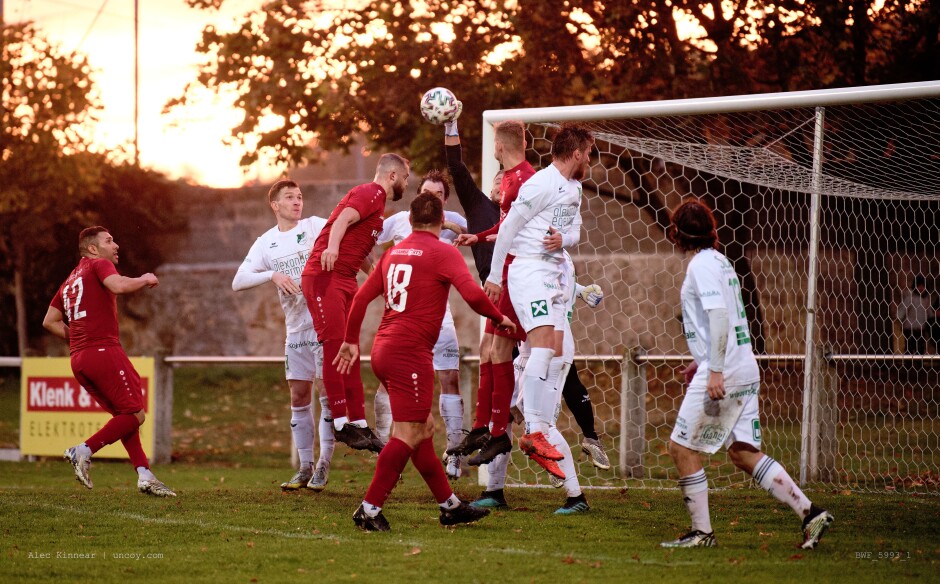 FC Illmitz keeper Patrick Kamper gets a hand on this one, under siege from both Michael Wernecker and Jozef Szombat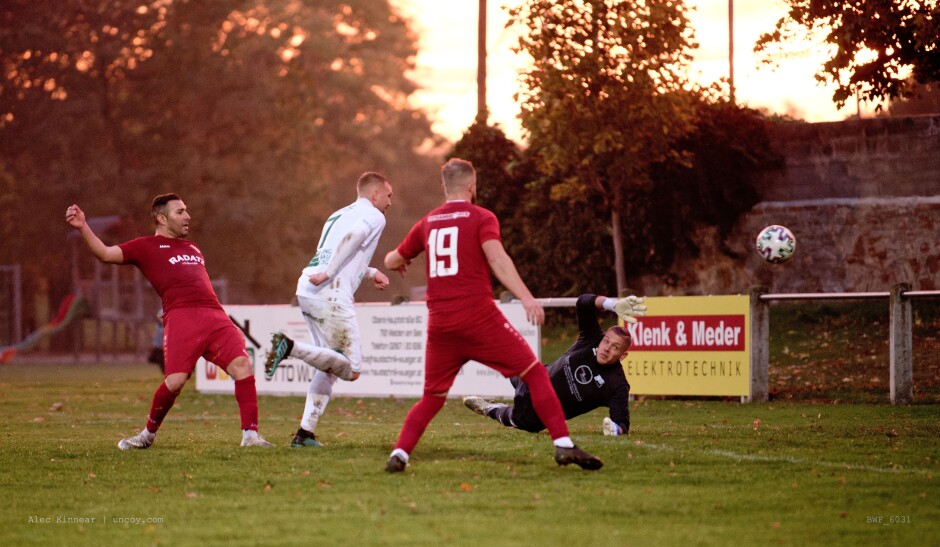 Mustafa Atik scores for FC Kittsee. Keeper Patrick Kemper is left well out of position and on the ground this time.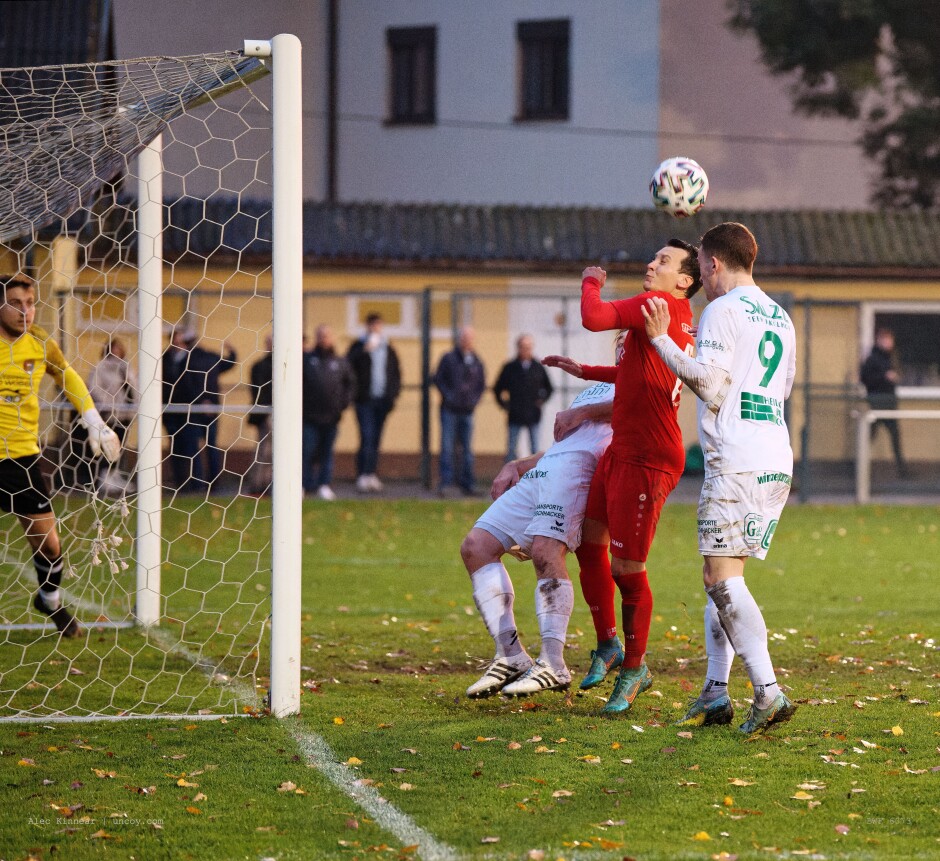 SC Kittsee keeper Manuel Schiszler has been driven into the back of the net by a previous save. Fortunately Patrick Pail is there to head away an attempt by Thomas Zwickl to notch a second goal for Illmitz.
Adam Bombicz created a number of dangerous attempts on the FC Illmitz net. Thomas Zinkl and Patrick Kamper foil this one.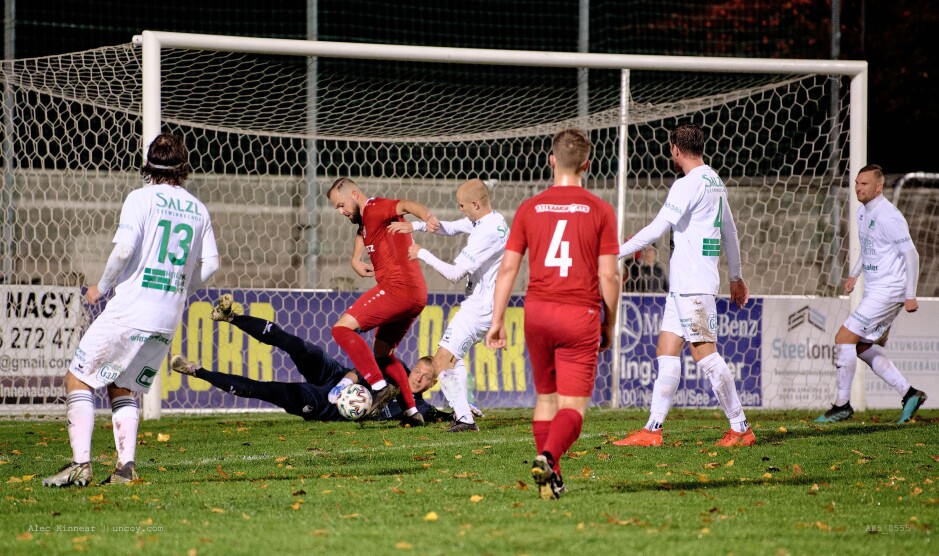 Michael Wernecker attempts to push a loose ball into the net. Thomas Sazl holds Wernecker while keeper Kemper tries to block the ball. The second half of the game turned into a bit of a nightmare for Kemper with SC Kittsee forwards in front of him in one on one or two on one situations again and again.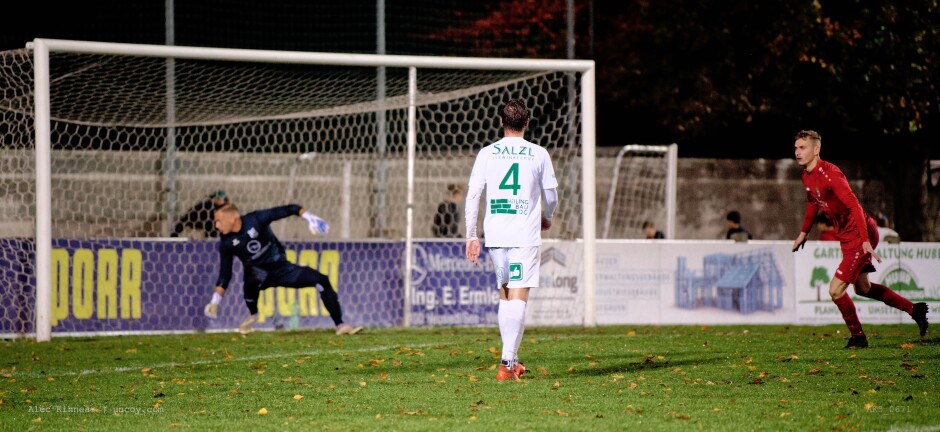 Jozef Szombat knocks in his first goal. This goal put SC Kittsee ahead 2:1. Szombat enjoyed a one on one chance which visibly angered keeper Kemper. Defender Filip Kutaj doesn't seem to be in a rush to hinder Szombat.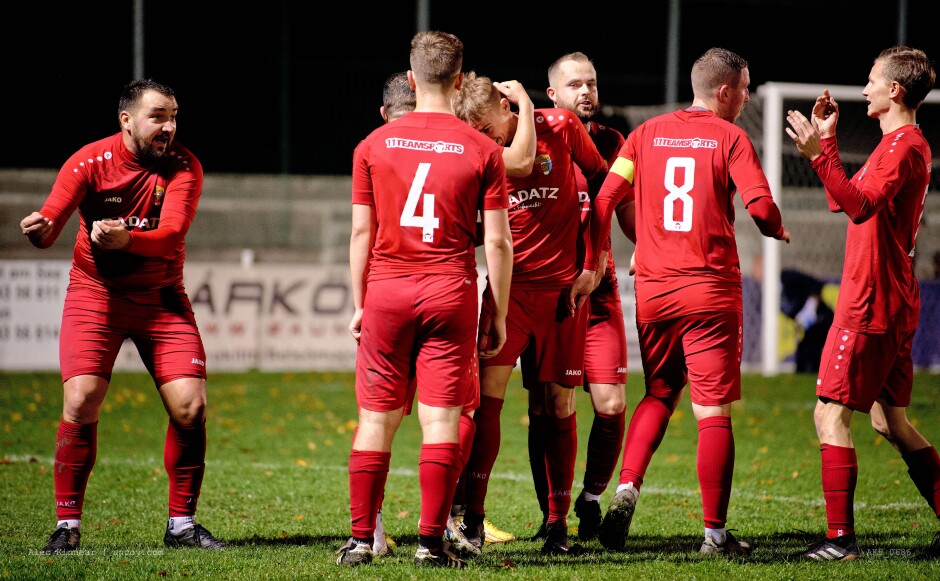 Congratulations to Szombat for the go-ahead goal. A moment of real joy and camaraderie for SC Kittsee. Adam Bombicz, Mustafa Atik, Rafael Artner, Jozef Szombat, Michael Wernecker, Tomas Bastian, Christoph Drobola.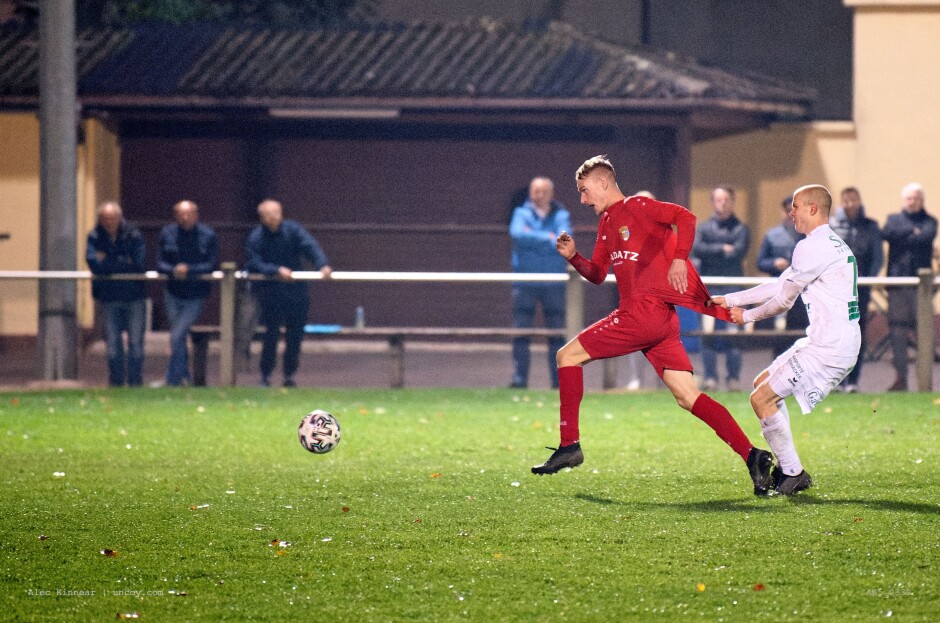 Jozef Szombat enjoyed another clear breakaway. Thomas Sazl preferred to stop Szombat with a two-hand hold than face the anger of keeper Kemper.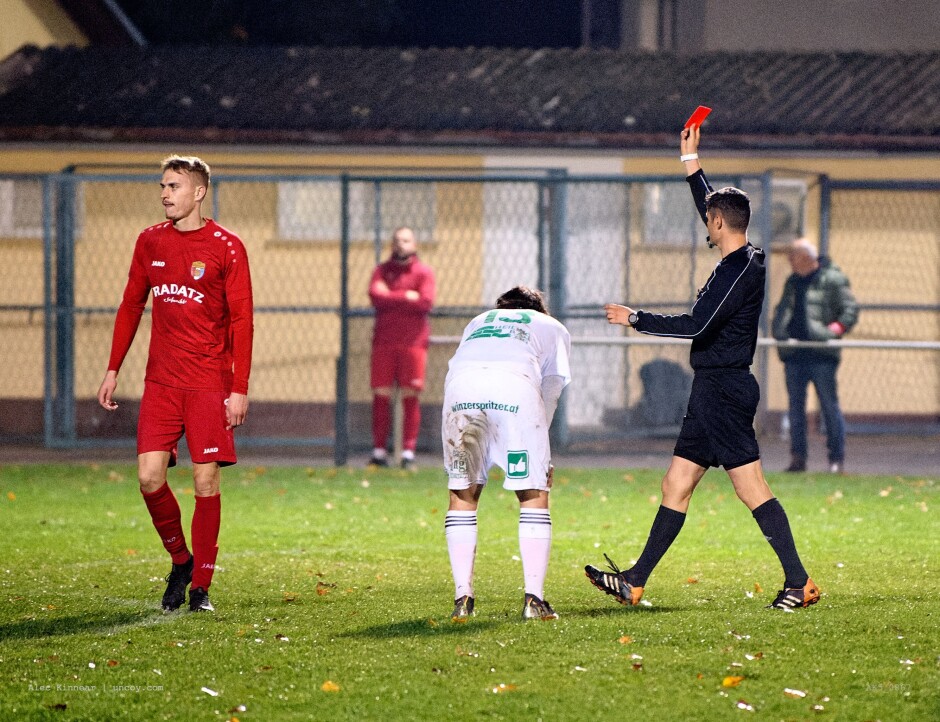 Referee Manuel Gregorits rewards Thomas Sazl with a well-deserved red card for this two-handed hold. Is it better to be down 3-1 with 10 minutes left in the game or to be down 2-1 with ten players? At the 80 minute mark the goal is worth more than the red card but even if Szombat is left alone one on one with the keeper, there's a good chance the keeper will be able to stop his shot. The red card is a sure thing. Interesting tactical decision.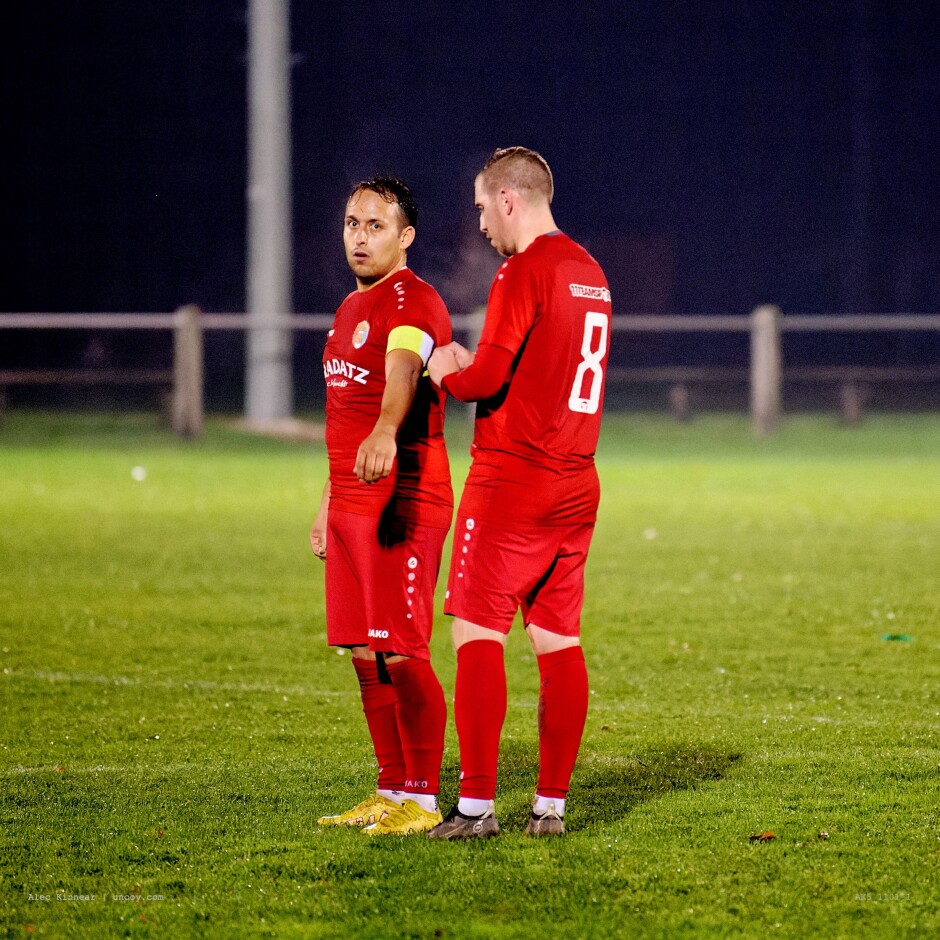 Sebastian Skerlan is a very good player and a fierce defender but an inveterate troublemaker with a yellow card or red card almost every match. It was an astonishing and amusing moment to see him carry the captaincy for SC Kittsee. If Sergei Ramos can be captain at FC Real Madrid and for Spain, why not Skerlan?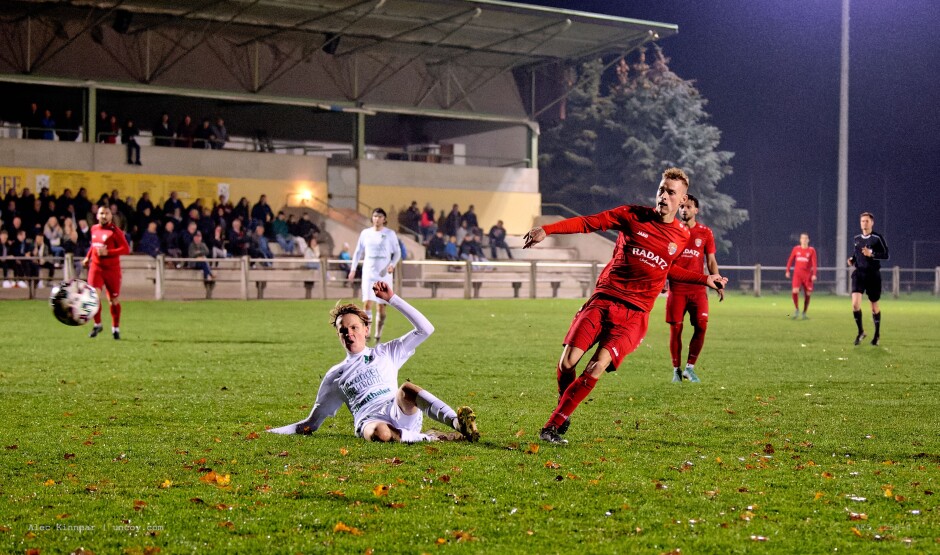 Jozef Sombat notches his second goal, as Michael Zwickl arrives too late. Keeper Patrick Kemper doesn't stand a chance. The score is 3:1 and we are already in extra time. SC Kittsee fans breathe a sigh of relief. The game is ours.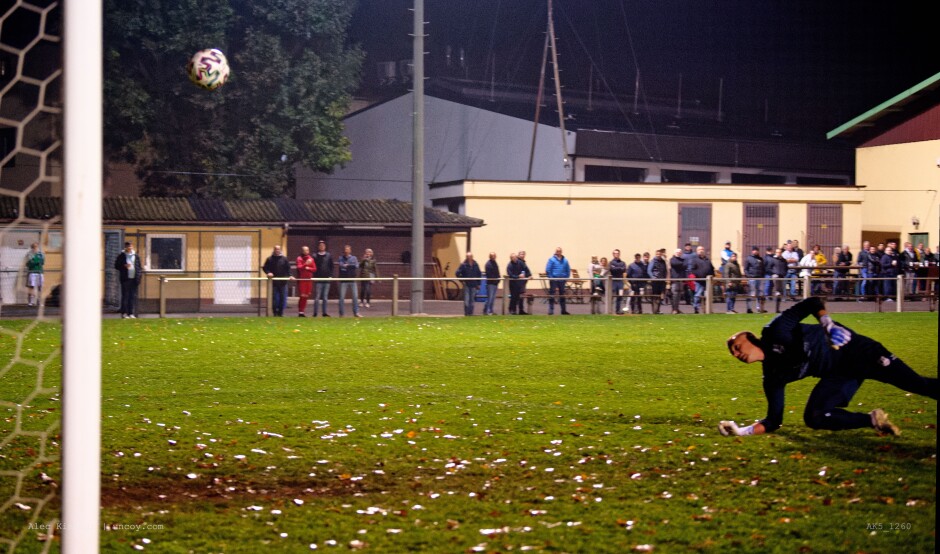 Patrick Kemper watches Szombat's second goal float over his head helplessly.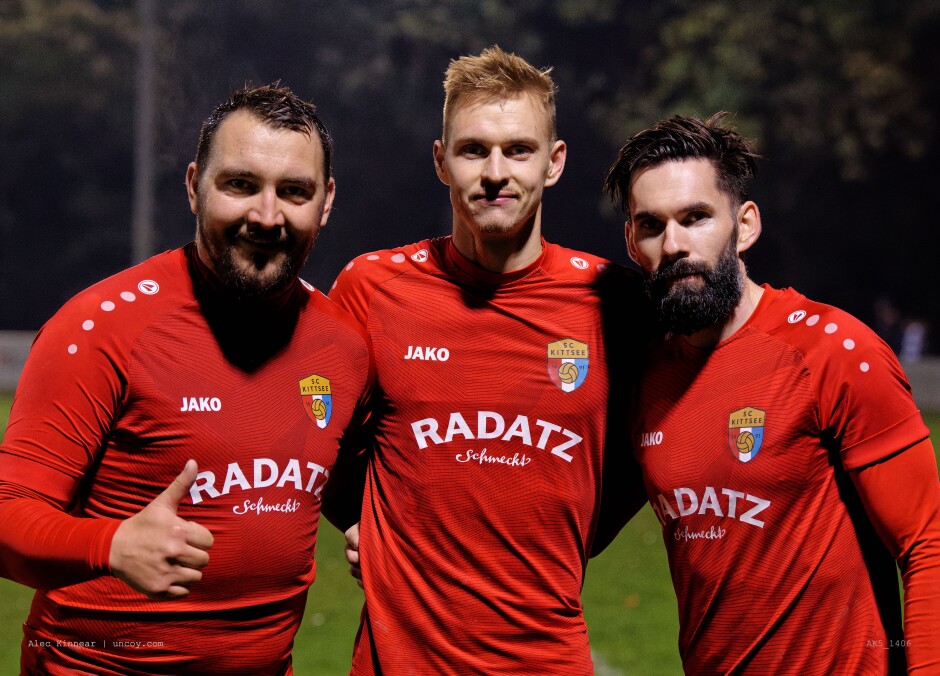 Happy teammates Adam Bombicz, Jozef Sombat, Juraj Fuska celebrate a well-deserved win. Each enjoyed an excellent night.