The last game of the 2023 season did not go according to plan. ASV Steinbrunn who recently came up from 1 Klasse Nord to II Liga Nord defeated SC Kittsee at Sportsplatz in Kittsee, with just a single goal scored between the two teams. Here's some images from a game which started off well for SC Kittsee before it went off the rails.
With the talent on the roster, SC Kittsee should have been able to score four or five goals.

Children from the U6 team join the main team on the pitch for coin toss

After the coin toss the children are told to run off the field as fast as they can, which they really enjoy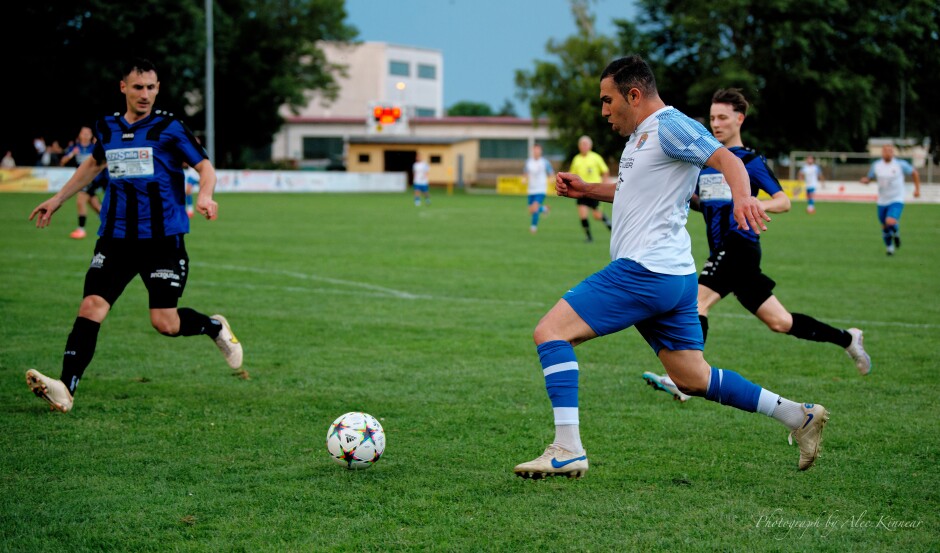 Mustafa enjoyed a big evening, almost unstoppable at the beginning of the game but was unable to put the ball in.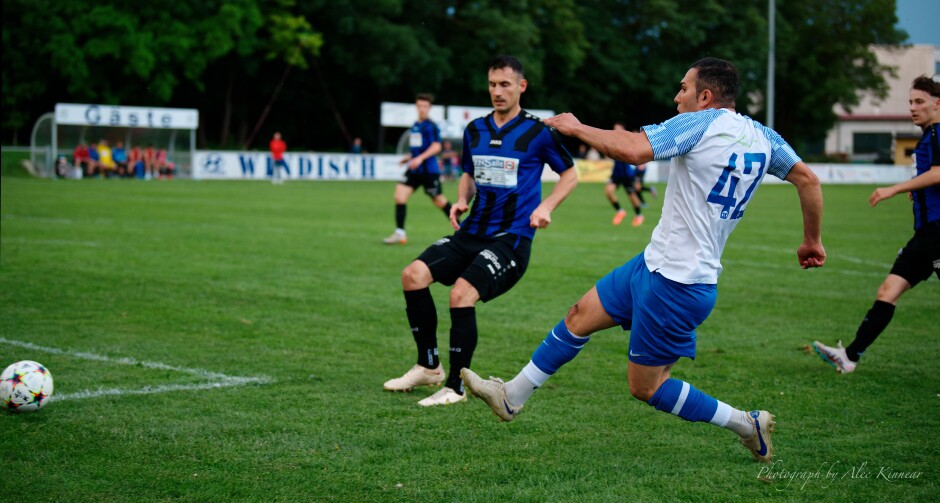 A strong shot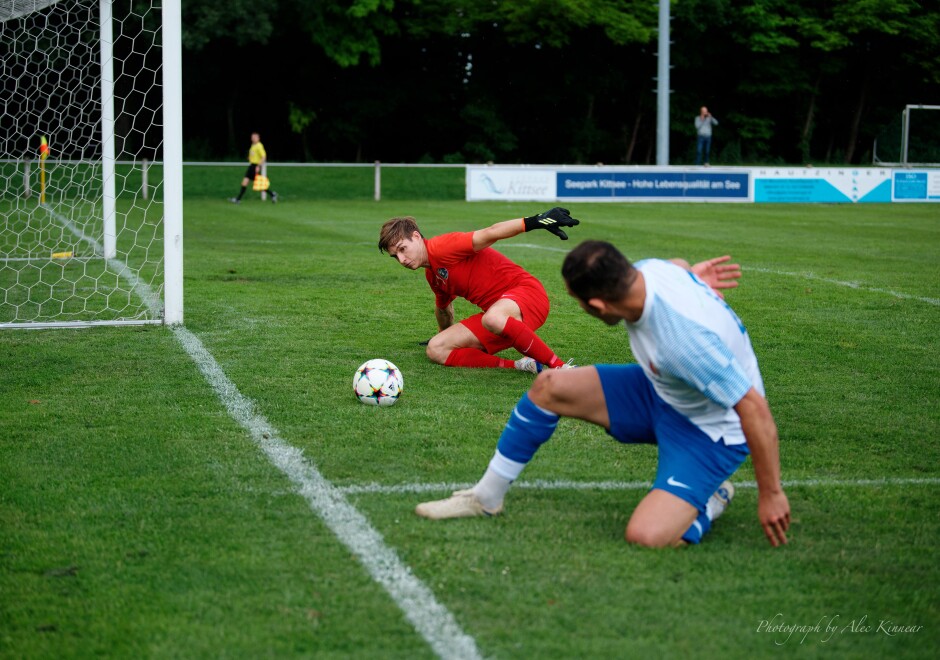 Atik and Mock scramble for the ball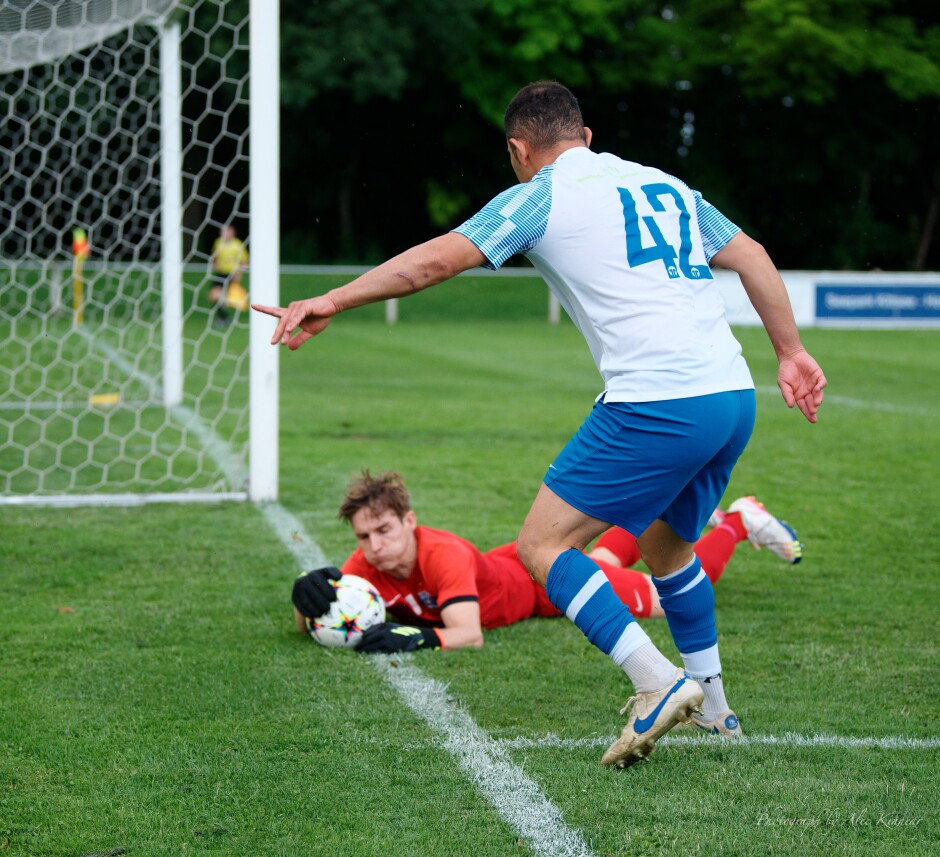 Atik attempts to signal the ball is over the line. Strangely in soccer, almost over the line is still in.

Not sure why defender Mateus Lemut is trying to signal offside when clearly his colleague Matija Belcar is closer to the goal.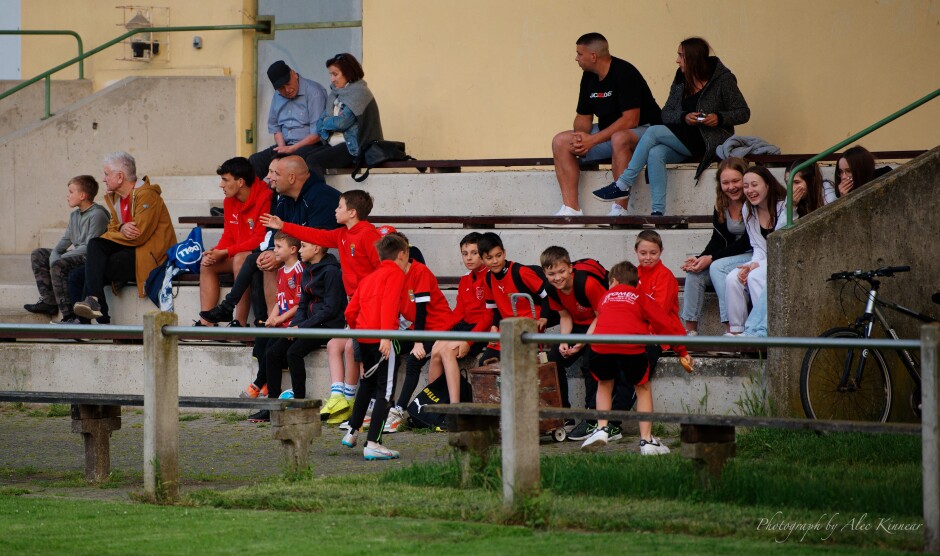 The boys have their magic noise box with them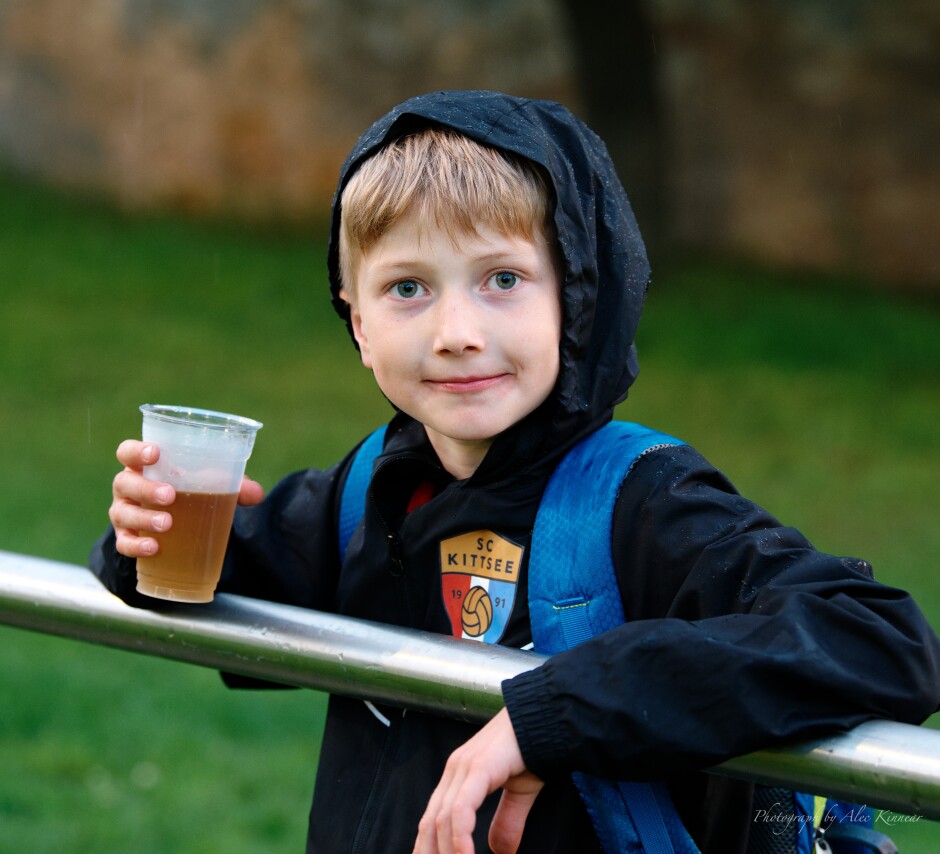 That's not a beer of course, but an amdudler. Austrian lemonade.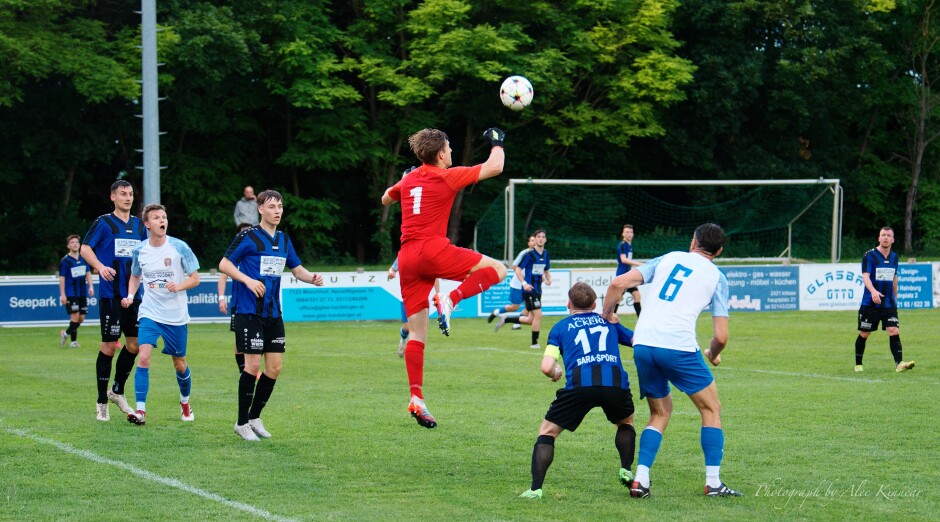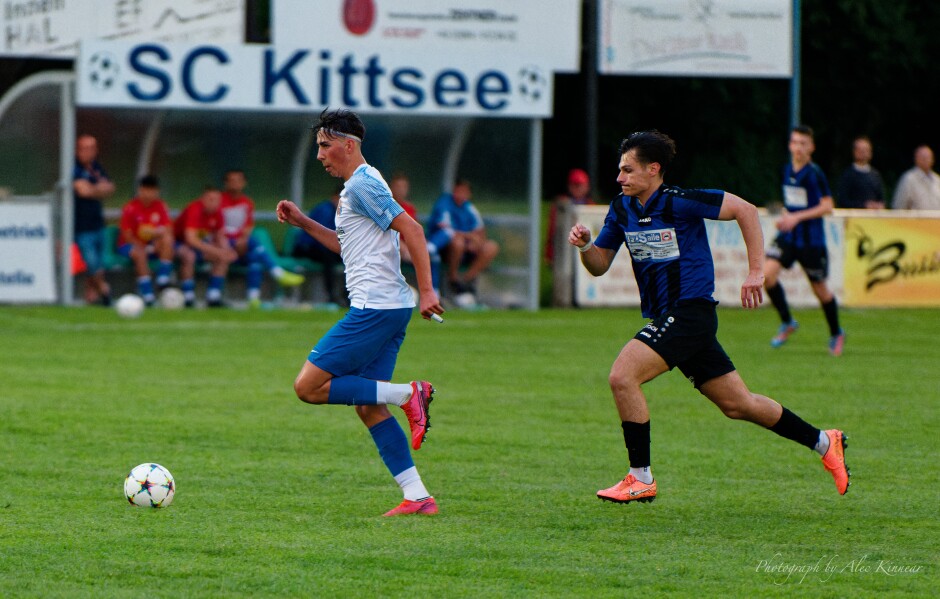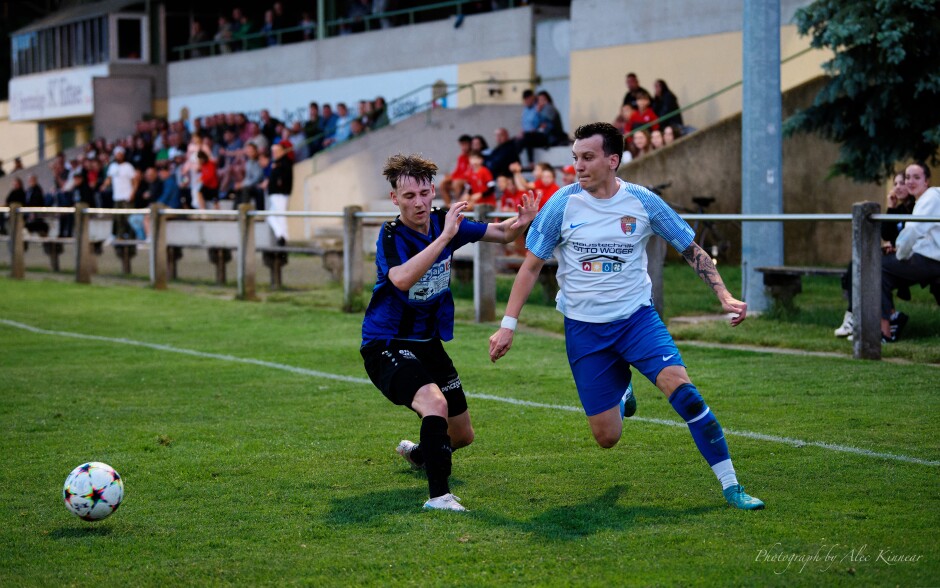 Felix Dörflinger tried to stop Pail's run, eyes closed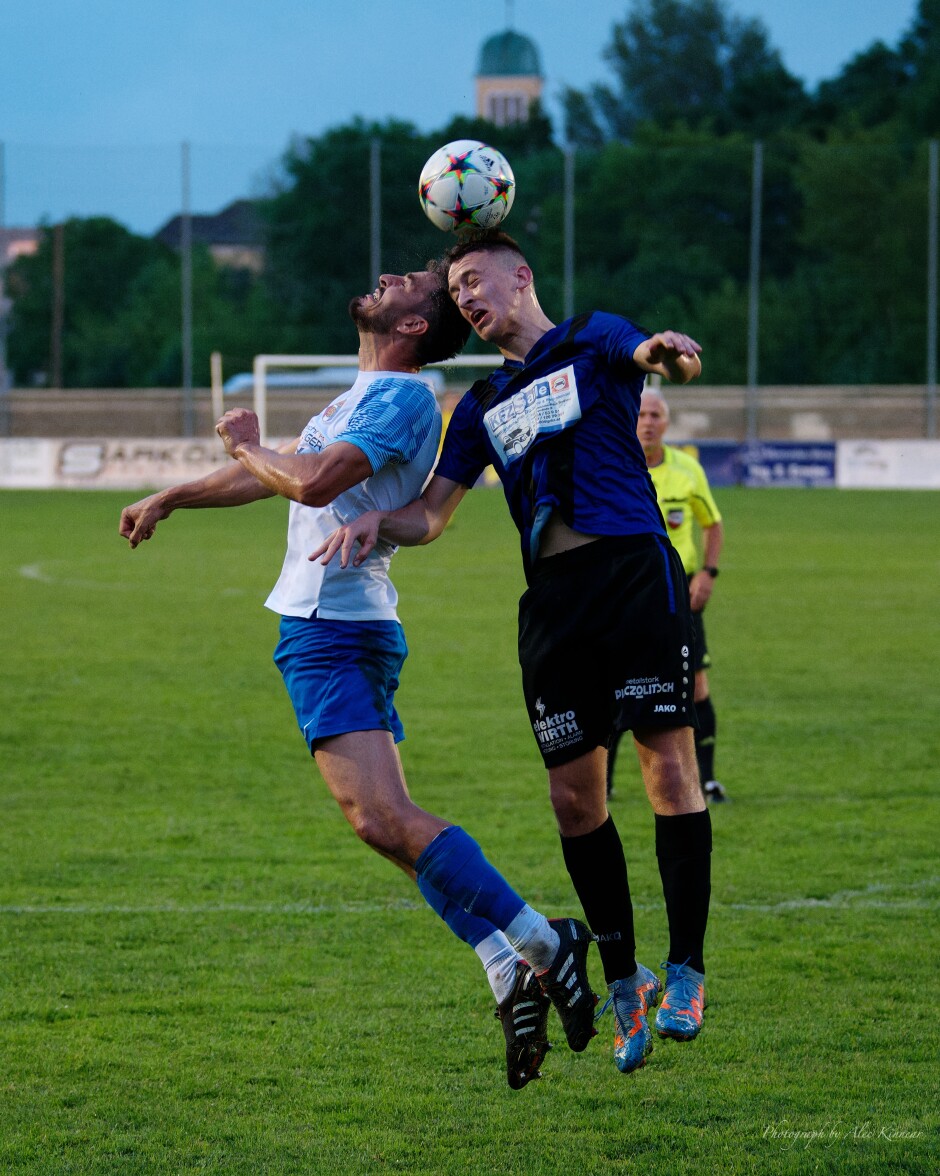 Head cracking action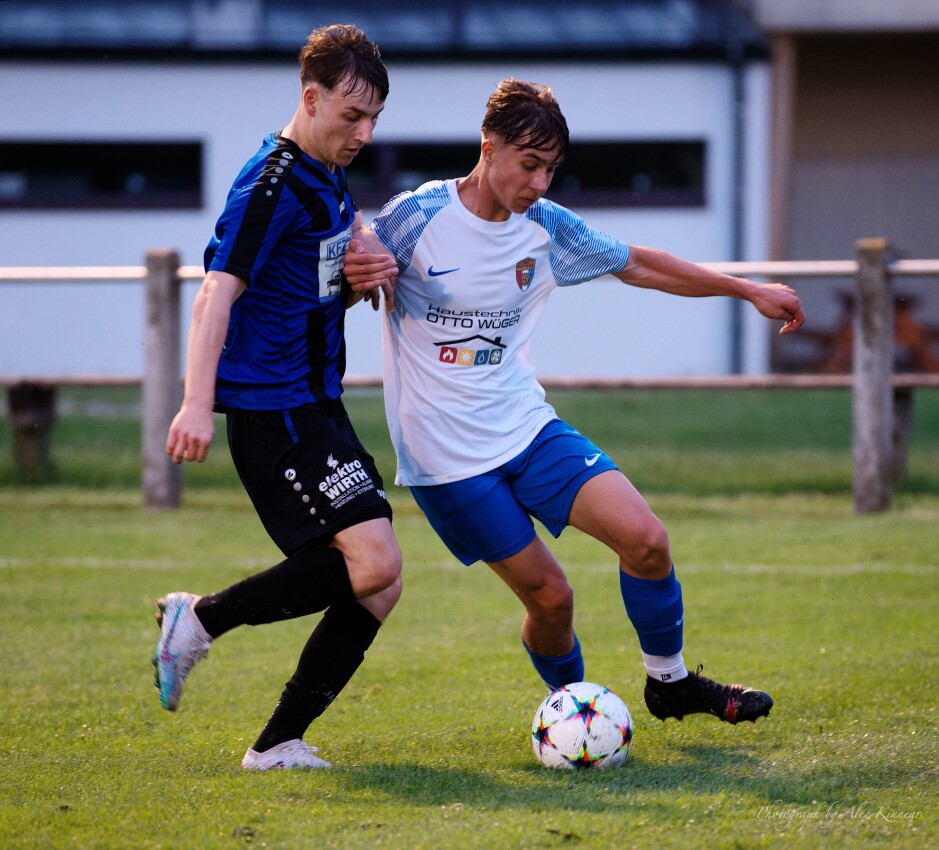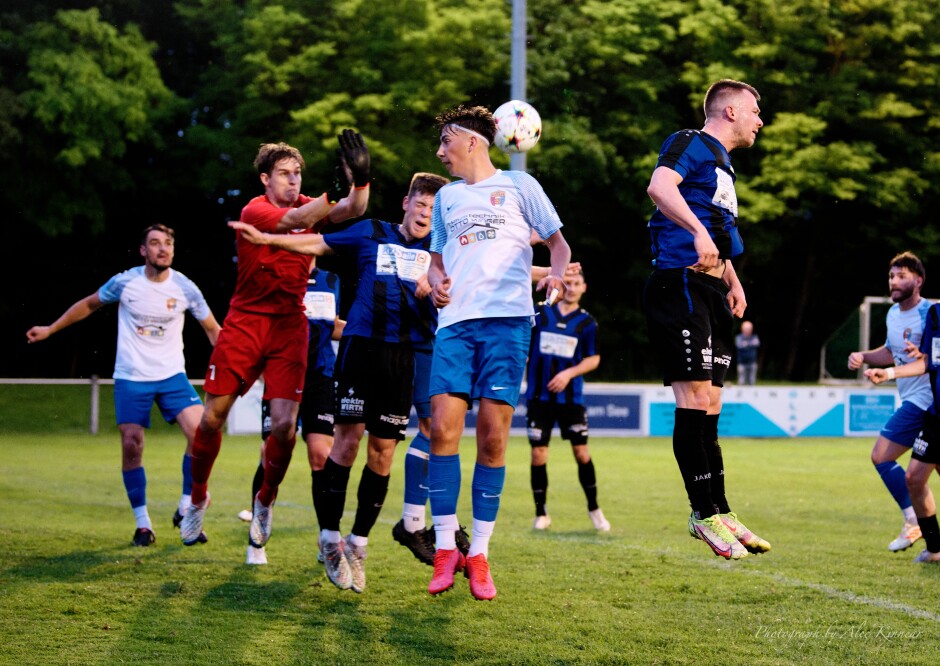 Tobias Wisak attempts to head the ball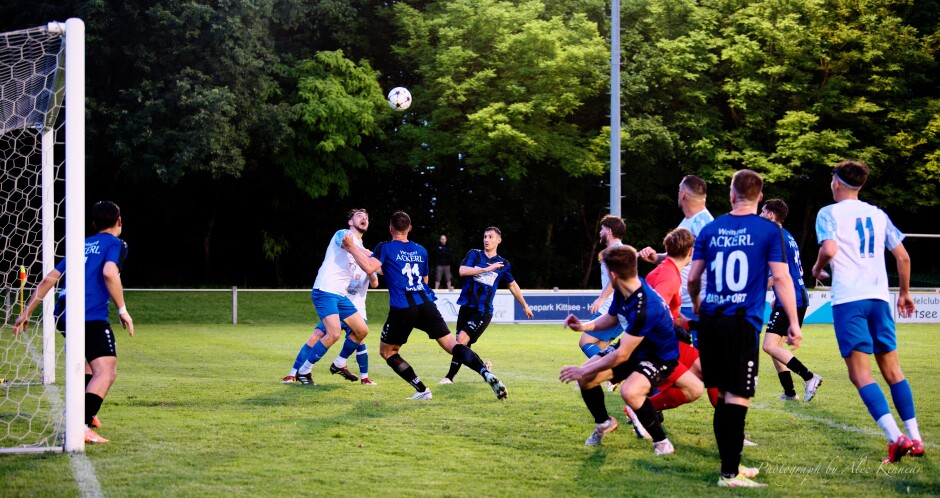 Keeper Lukas Mock is way out of position as Mateas Lemut attempts to defend the goal, and Patrick Schöttel chases down Machovec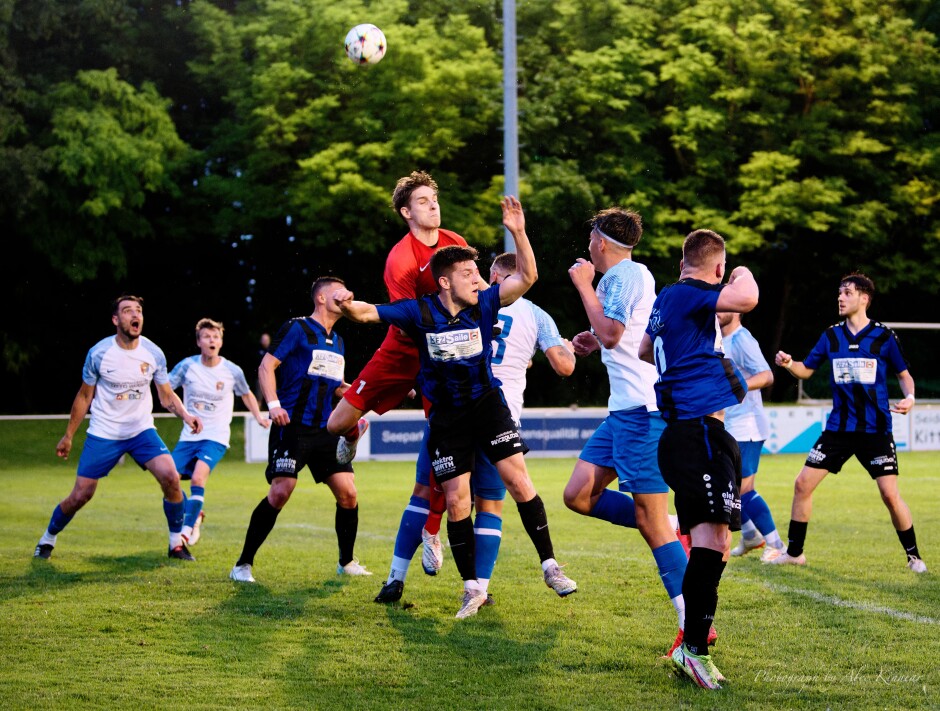 Keeper Lukas Mock misses the high ball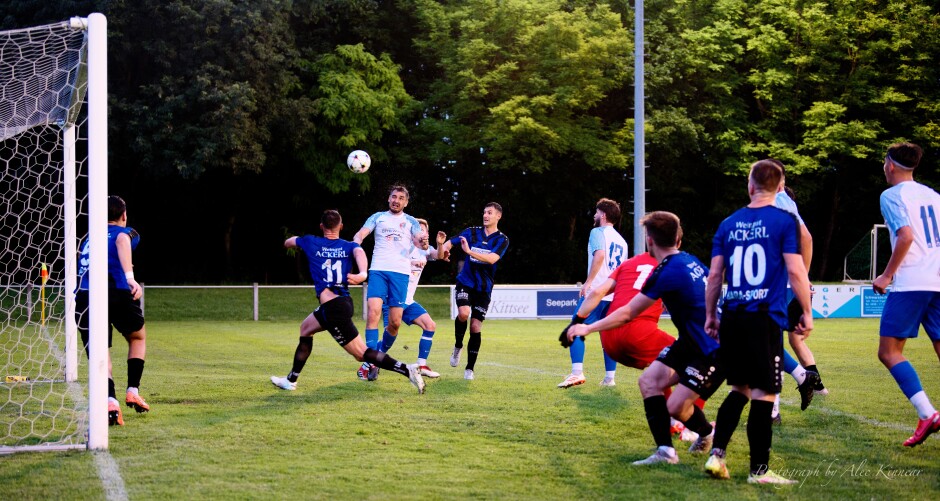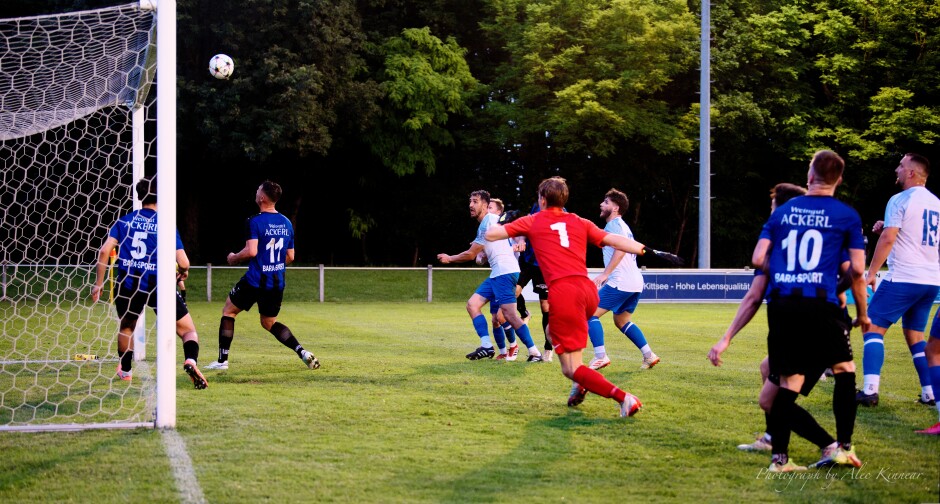 Keeper Lukas Mock scrambles back into position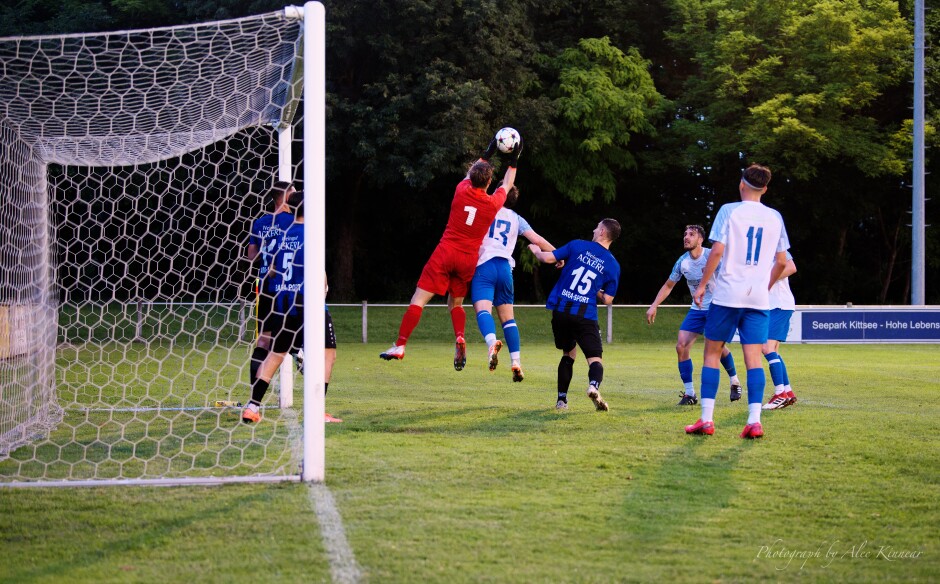 Manuel Oswald can't get enough air to knock the ball past Mock. Yet another busy set of action in front of the Steinbrunn net which came to naught.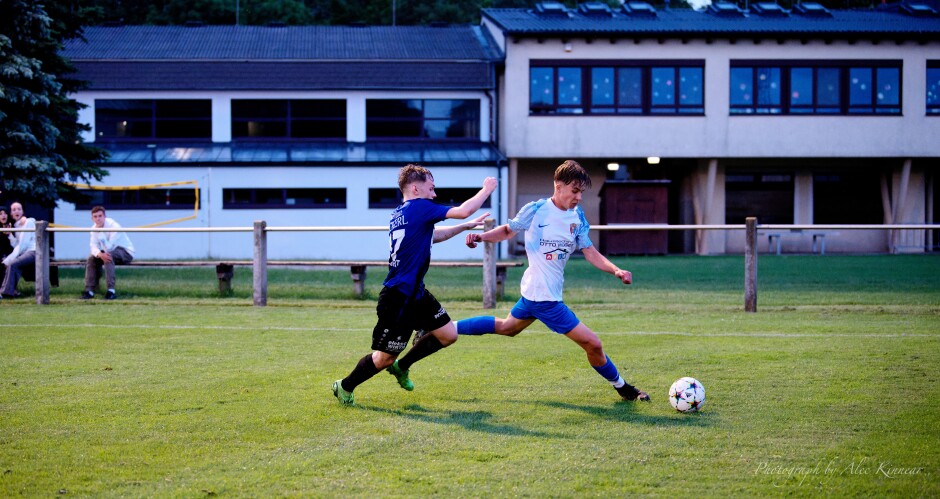 Michael Belko angles a crosser in front of the Steinbrunn goal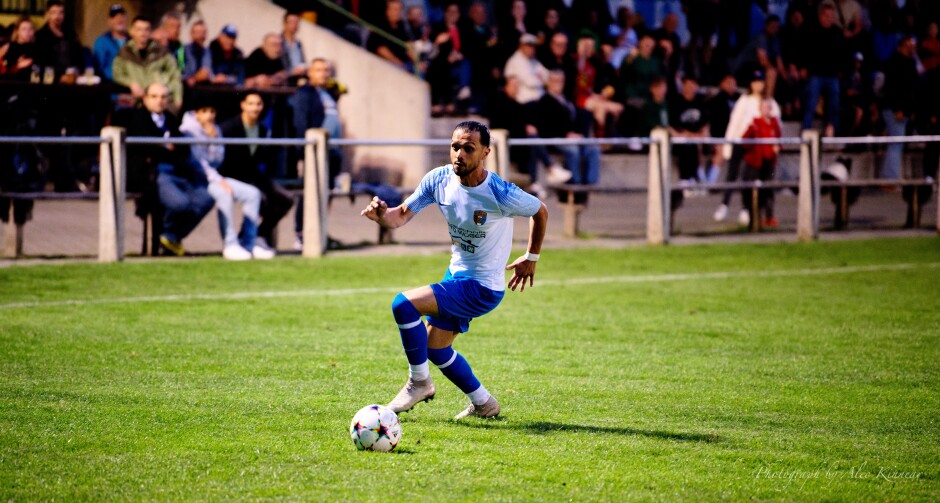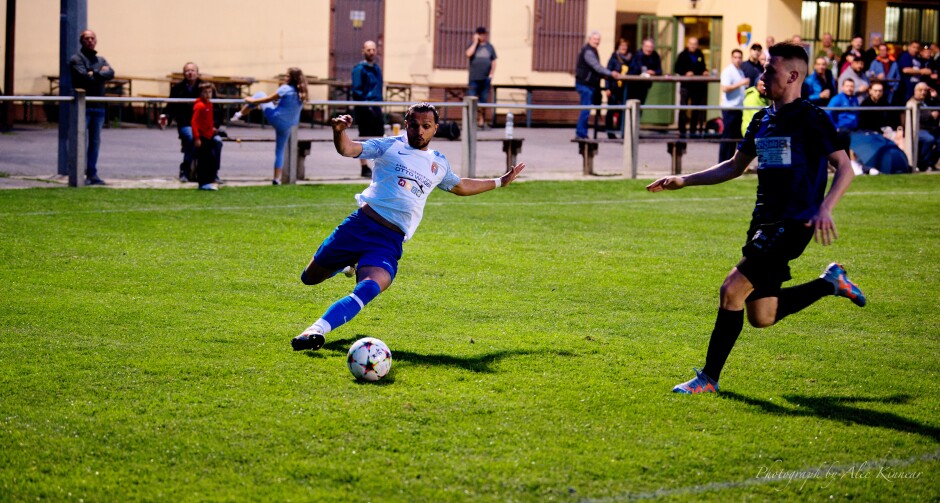 A Steinbrunn defender Csongor Harangozo has caught up, cutting off the angle, unfortunately.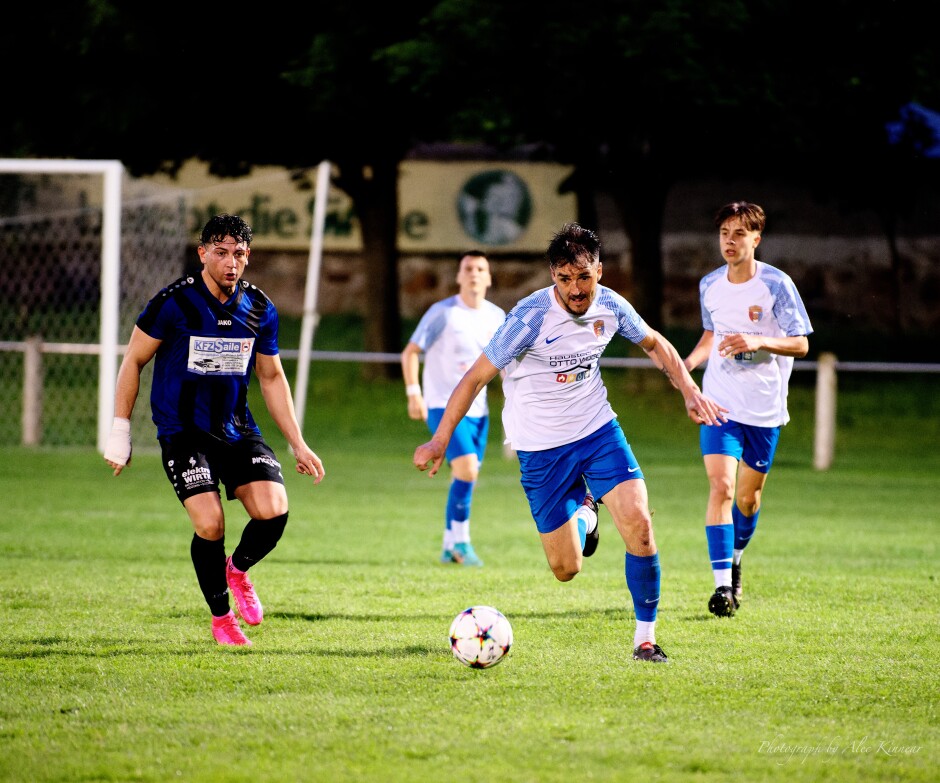 Jaroslav Machovec played like a man possessed, attempting to create an equaliser.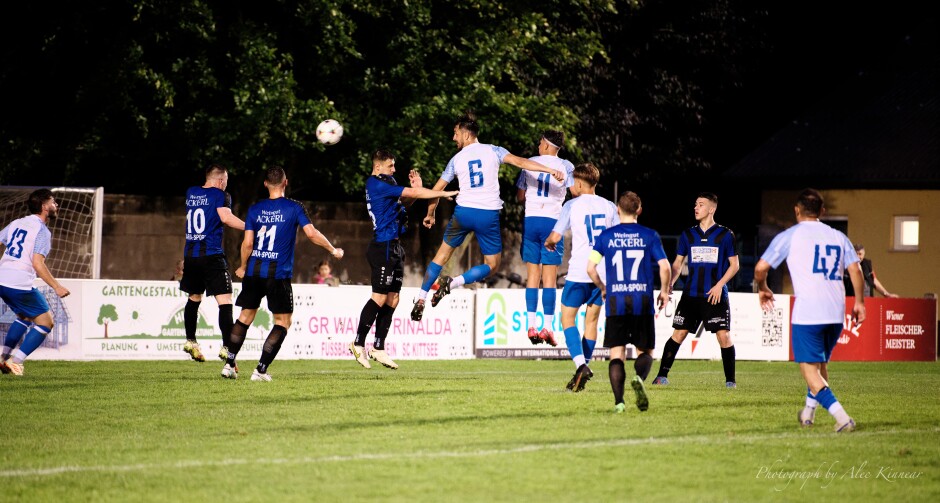 The game went down to the final minutes.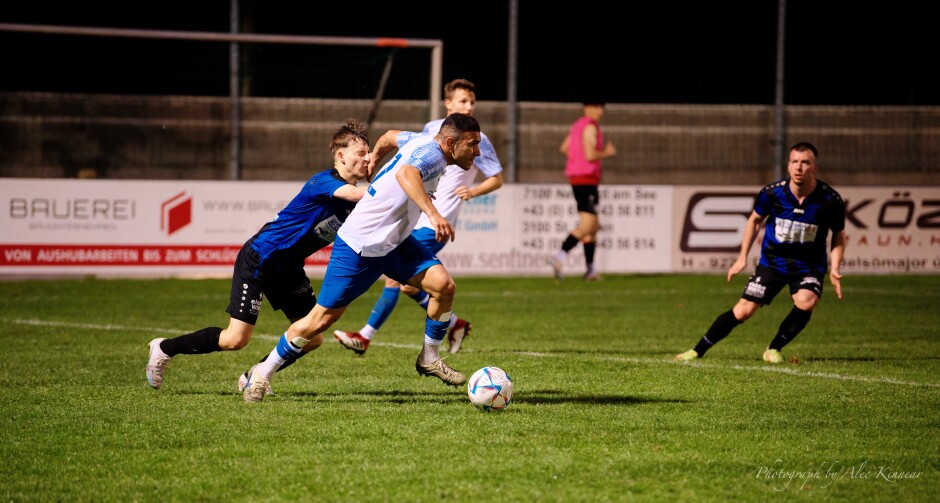 Steinbrunn played an excellent game, to keep the strong Kittsee attack at bay.

The prime tables in front of the canteen.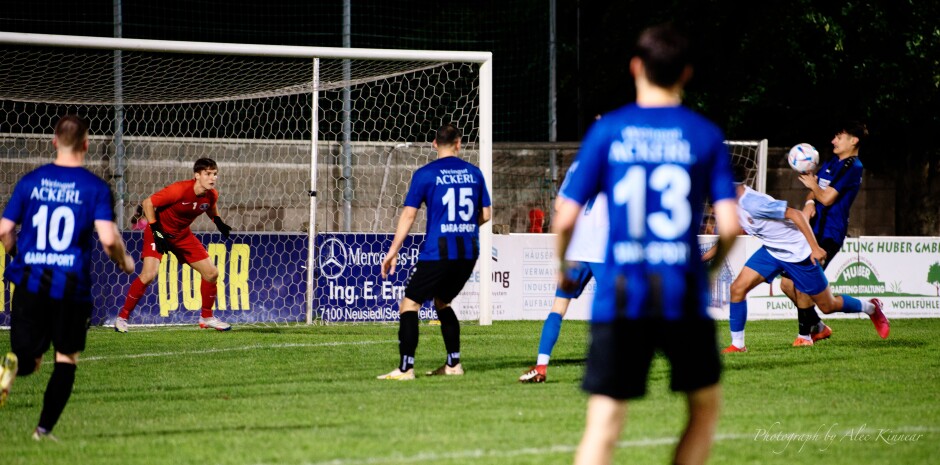 Now is Kittsee's chance on a penalty shot!
Christoph Drobela worries that it hasn't been called yet.
Josef Haider is a very experienced referee with more than 900 matches in II Liga, but his eyesight struggles as well as keeping up with play. The game was a bit out of control as a consequence, and Haider didn't even see this clear handball.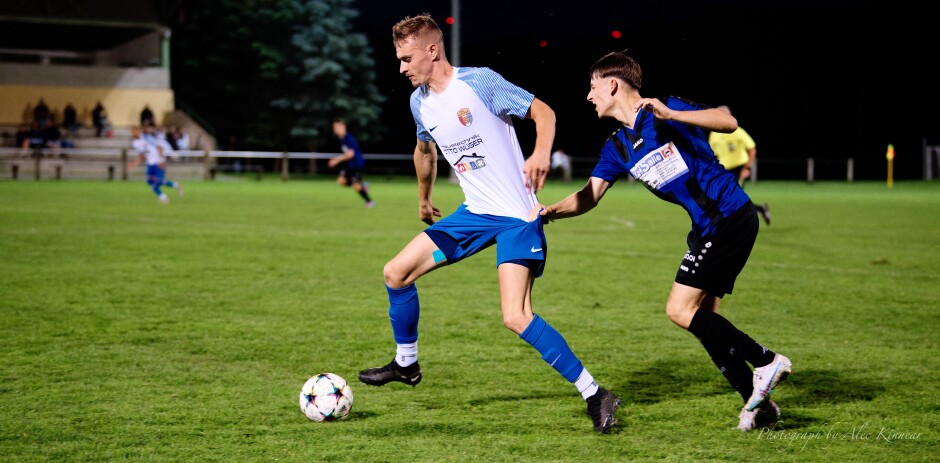 is to pull his pants down, as Felix Dörflinger did here.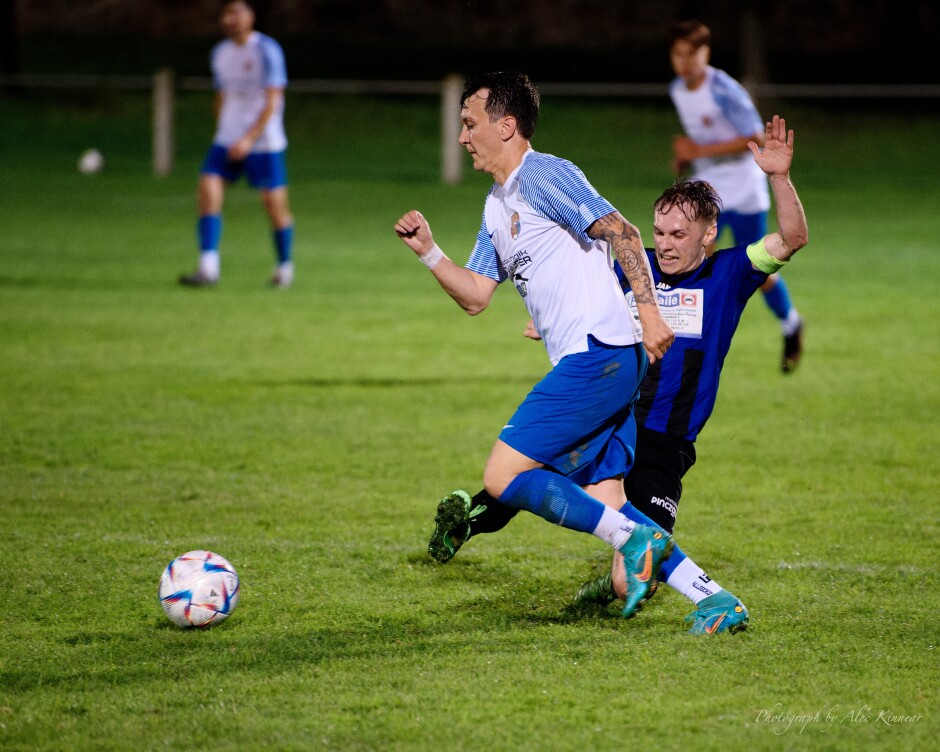 This is a nasty tackle which could injure. Wallentits should know better as a captain.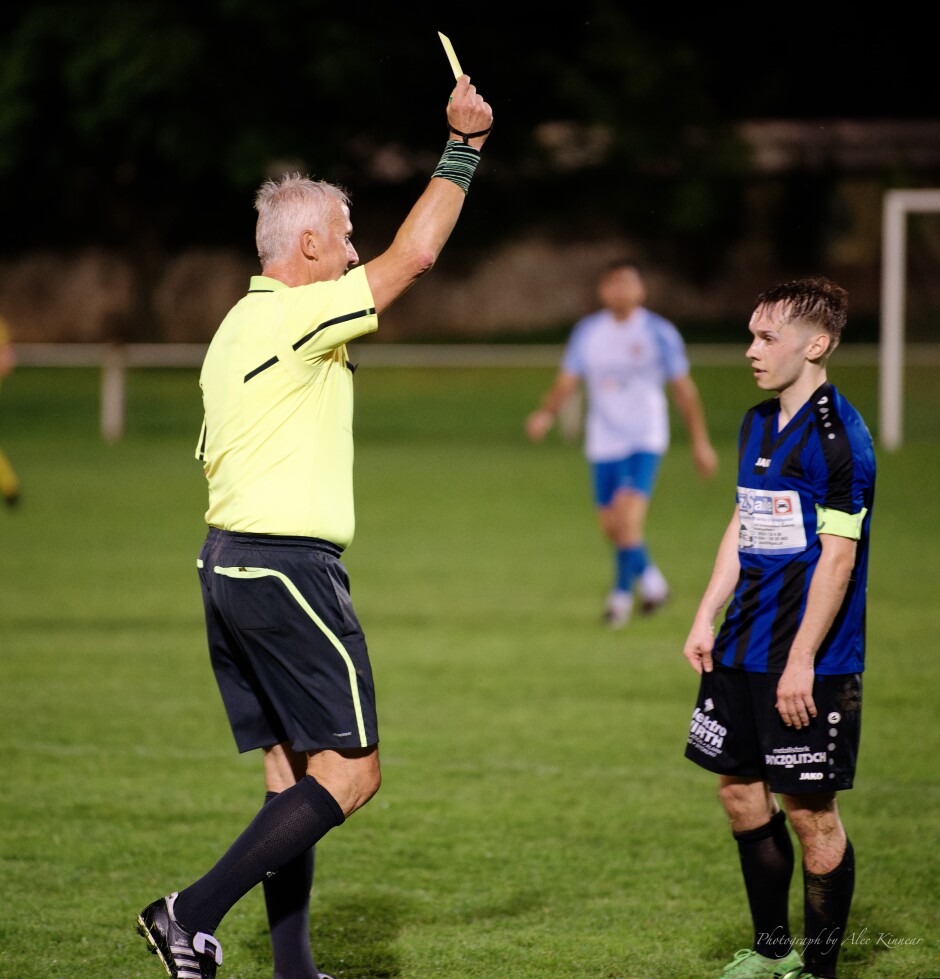 Referee Jozef Haider did see this foul, but it was late enough in the game at 88′ not to matter.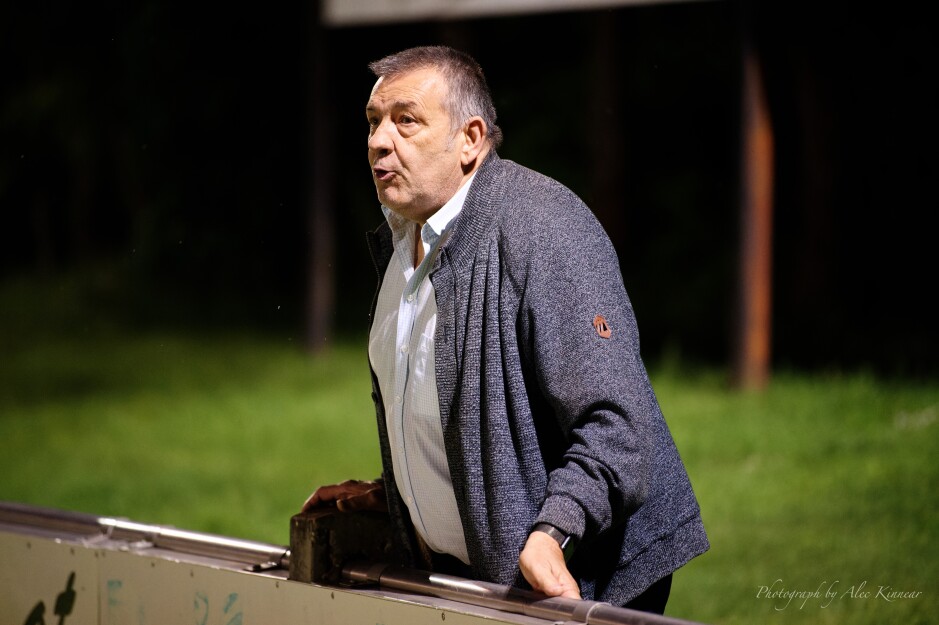 A frustrating evening for Kittsee fans, to watch the home side outplay Steinbrunn, countless fouls not called and to lose the match.
Credit to the Steinbrunn team for running hard all match and successfully hanging on to their slim one goal lead.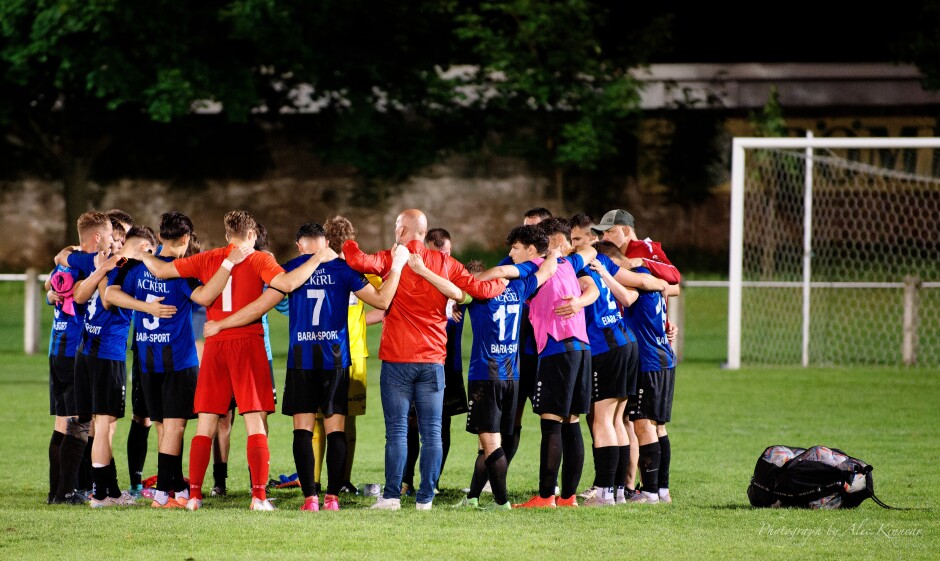 Steinbrunn coach Mario Töltl trains his guys very intensively, including with their own video from the matches. He's brought Steinbrunn up from 1 Klasse Nord based on teamwork and hard work.