SC Kittsee and ASV Deutsch Jahrndorf came into this game, second and third in the standings in II Liga Nord close to the end of the fall season. After last year's struggle, such a result is a heroic turnaround for SC Kittsee. Both teams are big scorers with +11 and +14 goals respectively, but the story of tonight's game was defence. Kittsee could do little beyond midfield, while Deutsch Jahrndorf struggled to finish their attacks.
There wasn't much work for Deutsch Jahrndorf keeper Michael Unger. SC Kittsee keeper Manuel Schiszler had to work harder to keep our side in the game.
Here's some photos. ASV Deutsch Jahrndorf have the weakest lights in all of II Liga Nord, which means sometimes faces are in shadow and ISO is very high.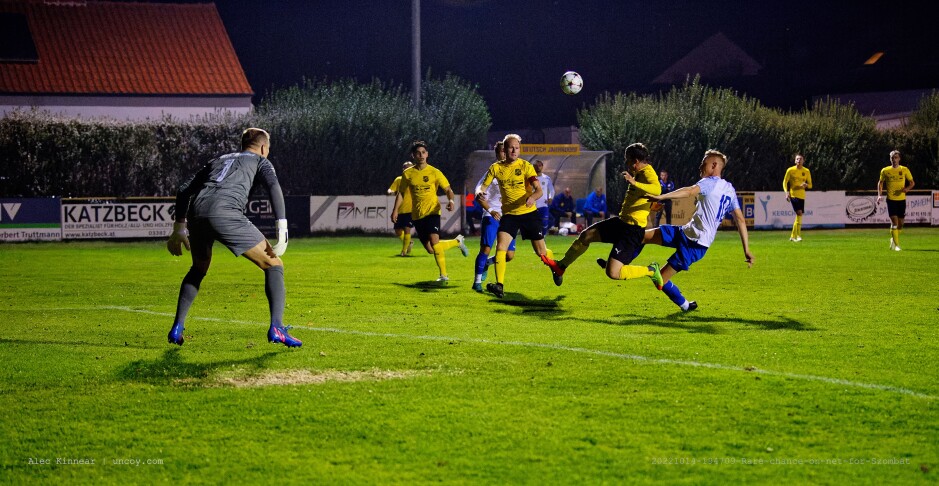 Jozef Szombat was always guarded by at least a couple of Deutsch Jahrndorf defenders who did a good job shutting him down.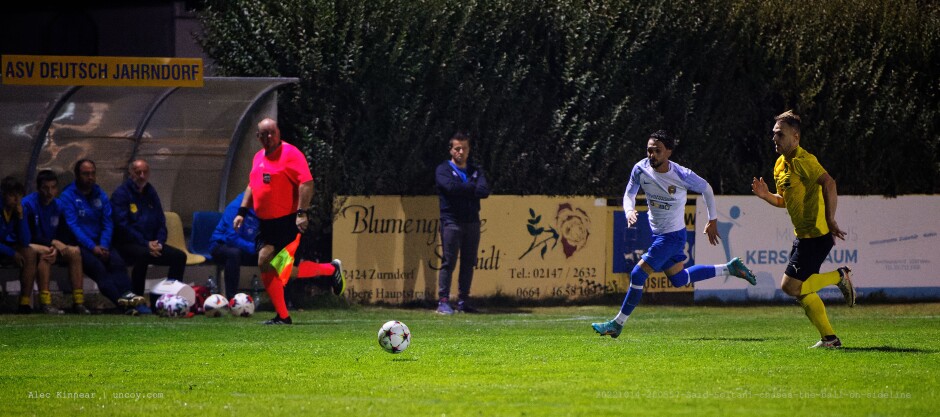 In a foot race, Said Asharaf Soltani ends up outrun by Stanislav Ducar while Deutsch Jahrndorf coach Rene Hoffmann observes and linesman Stefan Bauer runs with the action.
A typical situation where there's quite a bit of dangerous action in front of the Kittsee net. Manuel Schiszler is alert while Christoph Drobela battles Carstenn Lang for the ball. The goal did not come until the second half but ASV Deutsch Jahrndorf had their chances in the first half.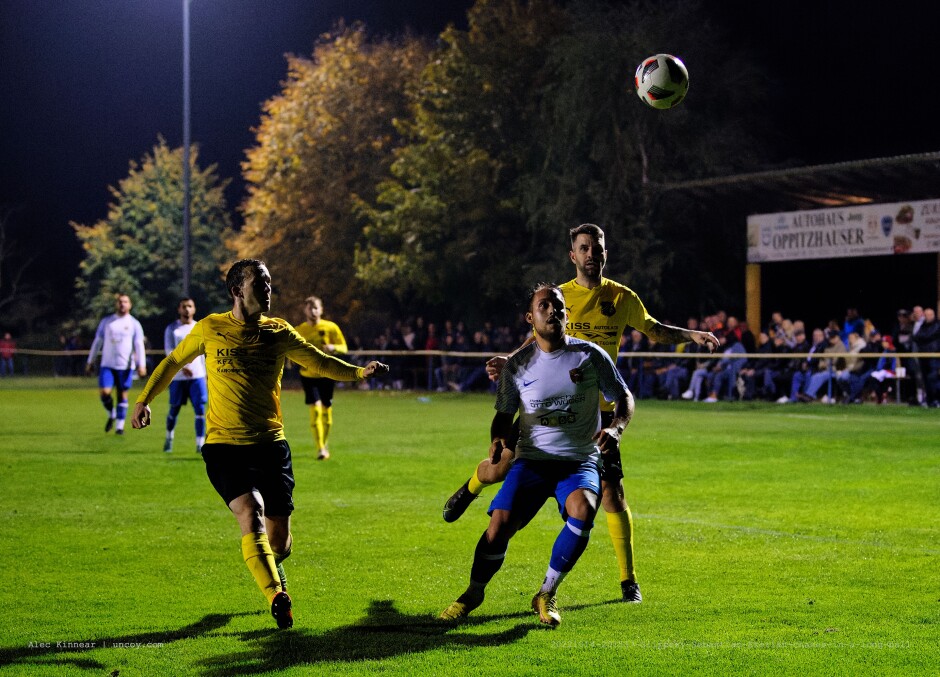 Slippery Sebastian Skerlan can appear and disappear and this time he appeared right in front of the Deutsch Jahrndorf goal chasing in a long ball as Martin Puster and Juraj Tomasek chase.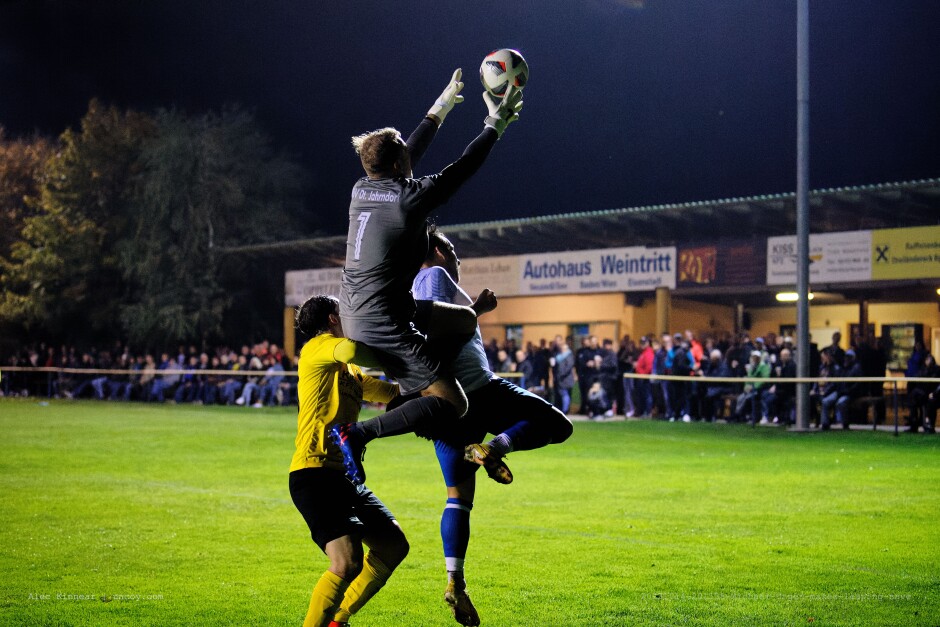 Sebastian Skerlan is not a player to shy away from physical contact. He forces Michael Unger to make a huge leap to catch the ball. Unger hit the ground hard after his catch and took some time to get back to his feet.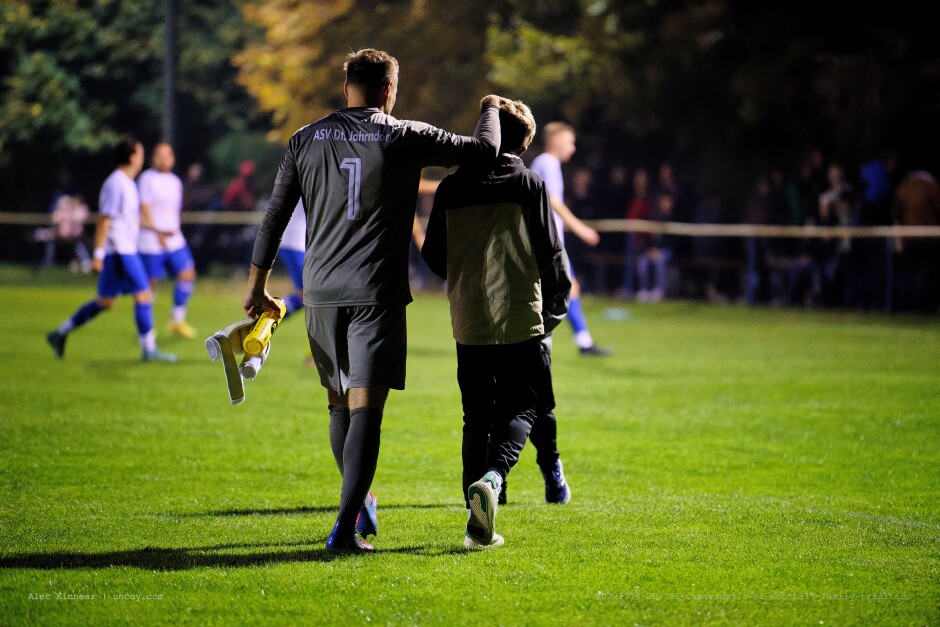 Michael Unger greeted at half time by his son. An excellent keeper, Unger manages to be both friendly and in control around his net. He's a devoted father as well.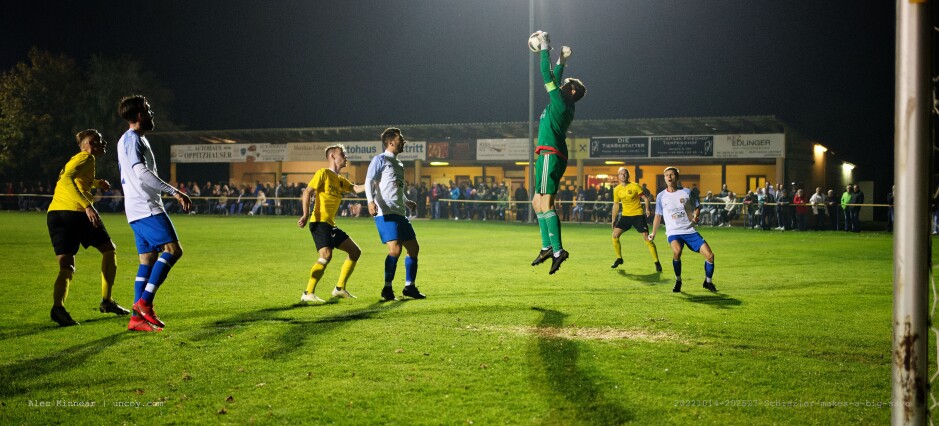 Manuel Schiszler had his work cut out for him with considerable action around the Kittsee net. He did good work to keep Kittsee in what was a fairly one-sided game.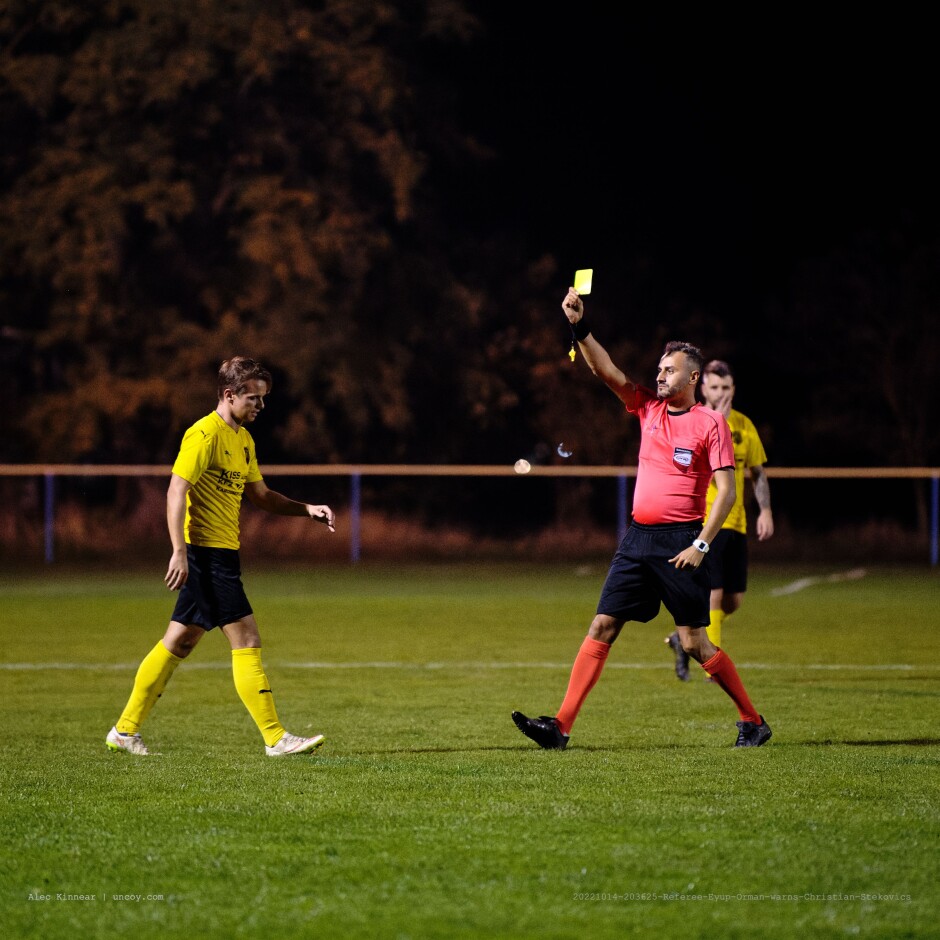 Referee Eyüp Orman would not put up with any criticism. On the Kittsee side, Patrick Dietmann took a card fifteen minutes later for too much talk as well. There is not too much to say about the refereeing which means he must have done a good job.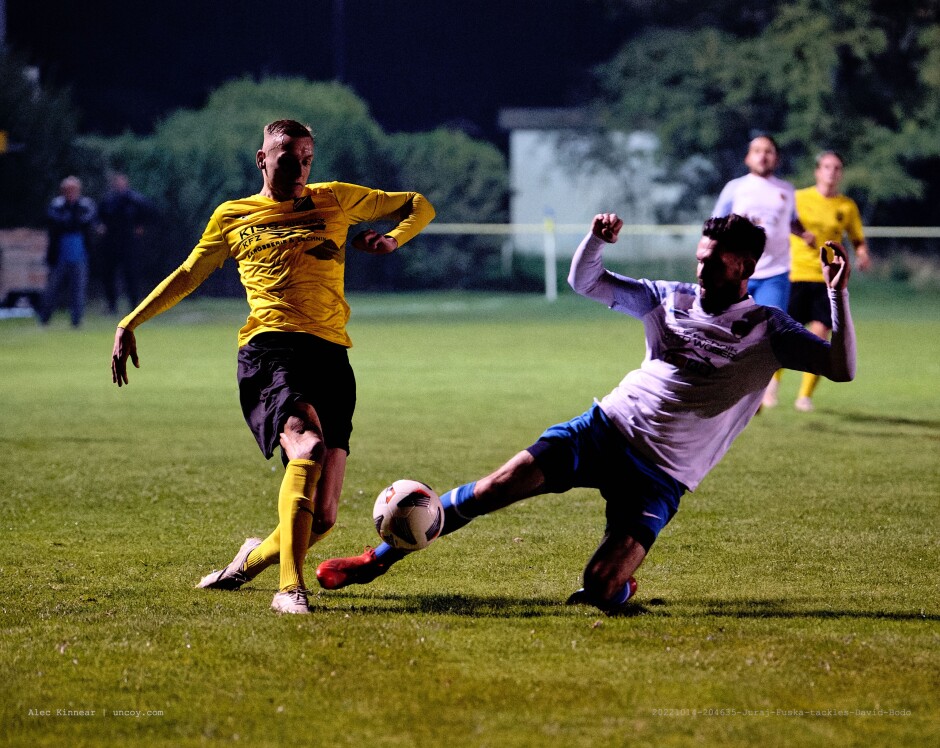 Bodo is a big fast aggressive player. Juraj Fuska did a good job of keeping his runs in check.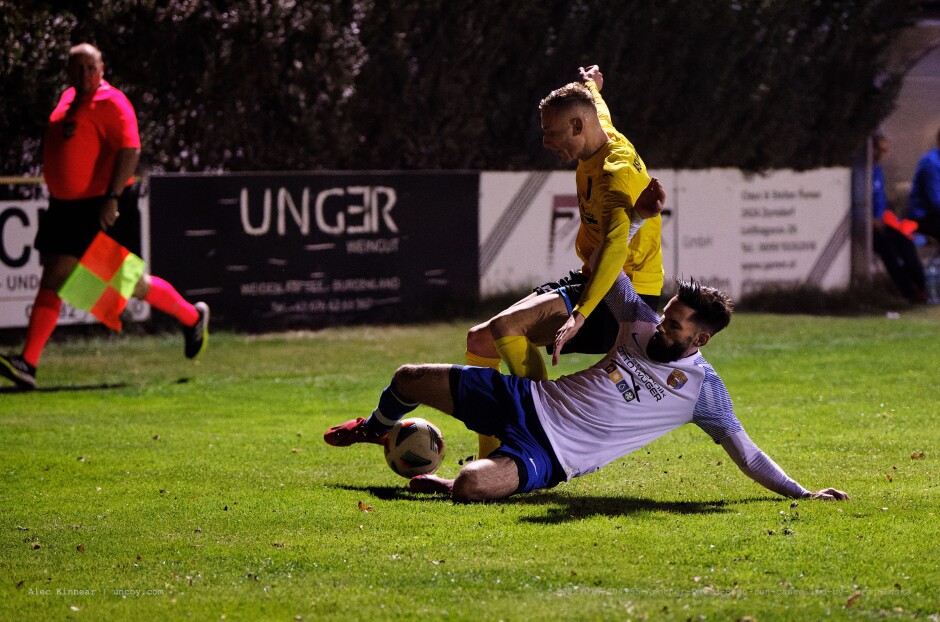 A spectacular tackle by Juraj Fuska, taking the ball away without fouling David Bodo.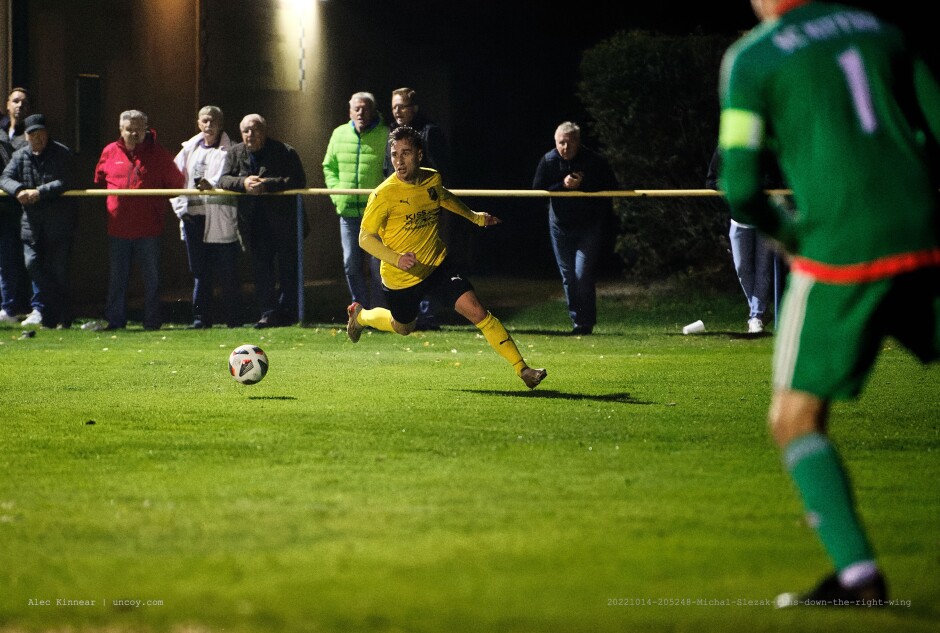 Michal Slezak was a star attacker at Kittsee for a couple of years before the Corona crisis. He's back in II Liga Nord, but this year for ASV Deutsch Jahrndorf. Kittsee defence held Slezak well in check despite a season where he's scored five goals in eleven games.

Even our good chances were mostly mediocre like this one where Szombat heads the ball but keeper Michael Unger is at the ready with eyes on the ball and few Kittsee attackers nearby. Carsten Lang continues to mark Szombat closely.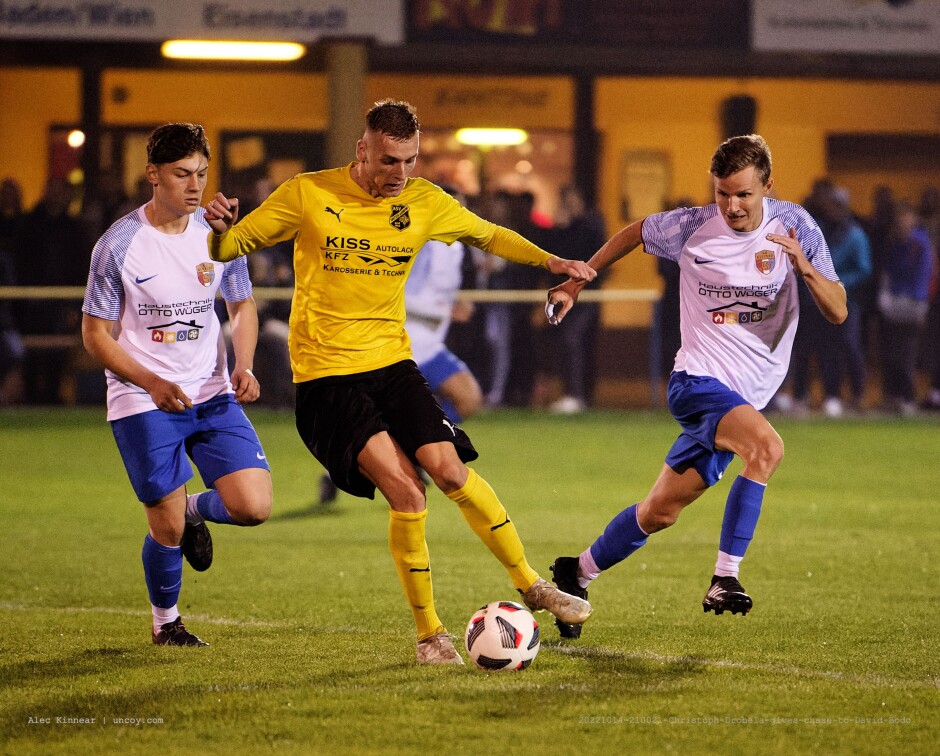 Christoph Drobela gives chase to David Bodo. Bodo has scored six goals for Deutsch Jahrndorf this year. SC Kittsee marked him as closely as DJ marked Jozef Szombat preventing Bodo from scoring.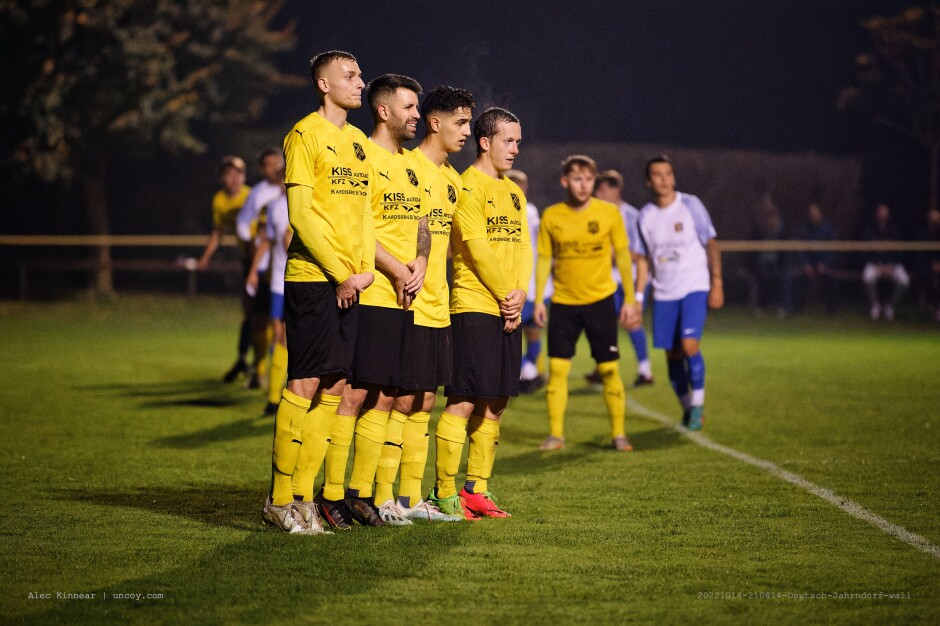 The game became a bit chippy in the last thirty minutes. SC Kittsee enjoyed three or four penalty shots within striking distance of the net. David Bodo, Juraj Tomascek, Irfan Akbiyik and Martin Puster make up a worried wall.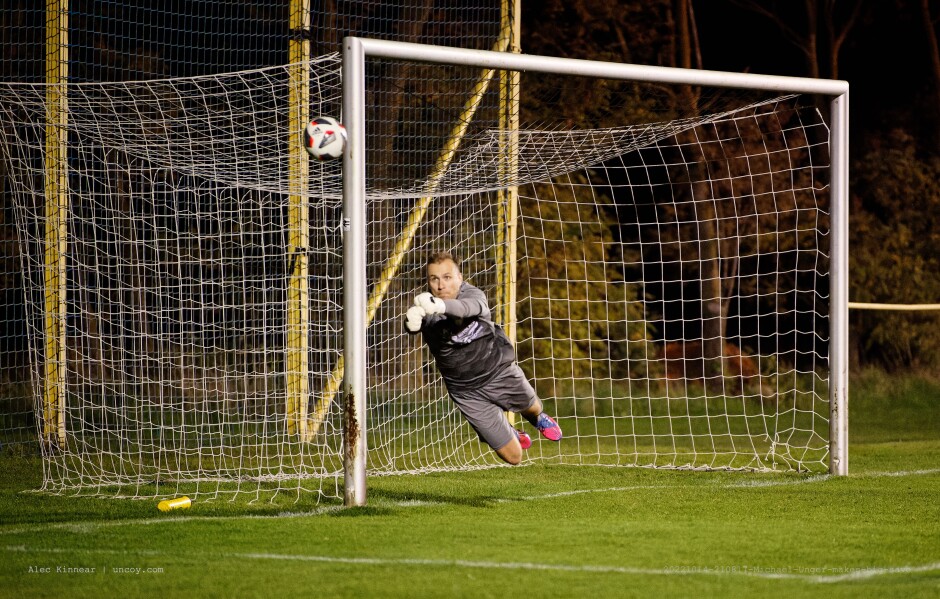 The strike flew over the wall and fast at the lower left corner of the net. Michael Unger managed to cleanly punch out the dangerous shot.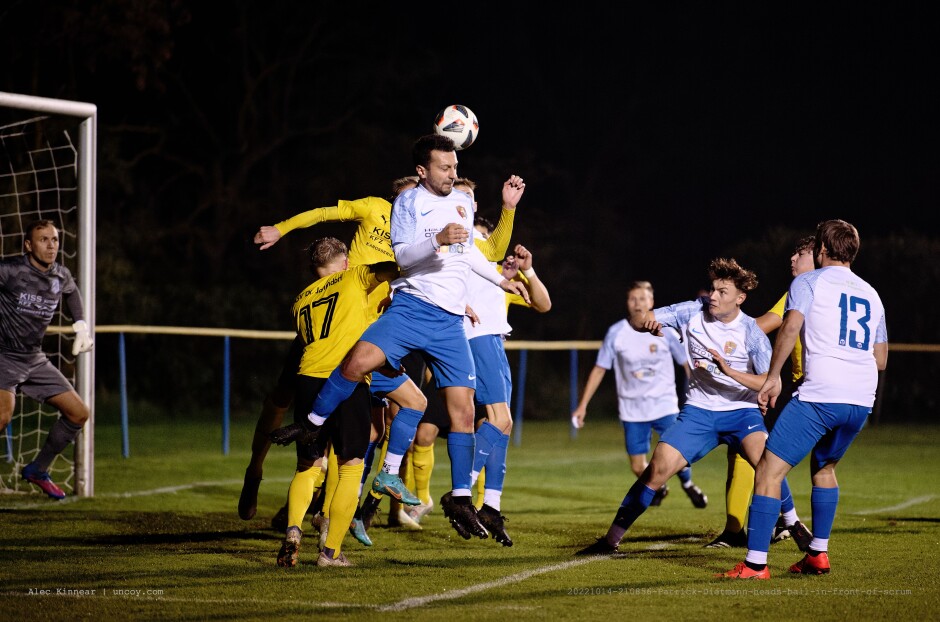 Normally Patrick Dietmann is a stalwart defender with strong tackling and good long balls to the forwards. He can jump when he has to. It was good to see Kittsee fight hard for an equaliser.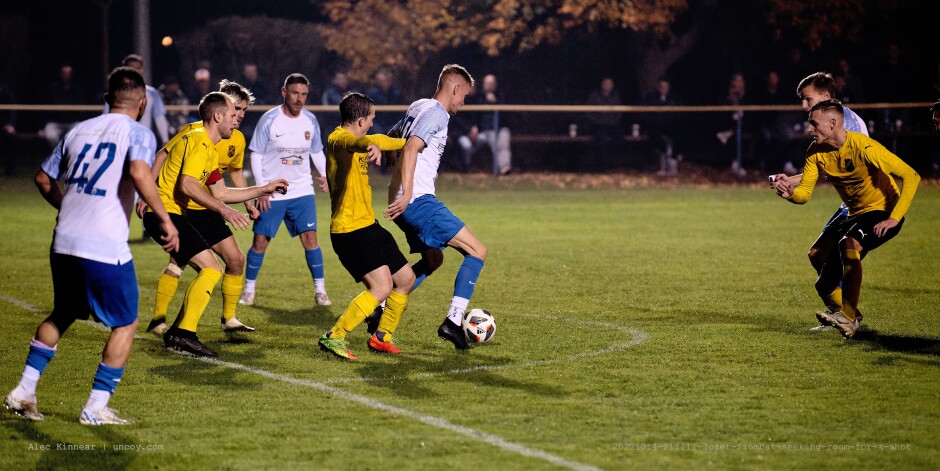 Deutsch Jahrndorf always had at least two or three of their better players covering Szombat. Mustafa Atik is offside here were Szombat to come free and pass him the ball.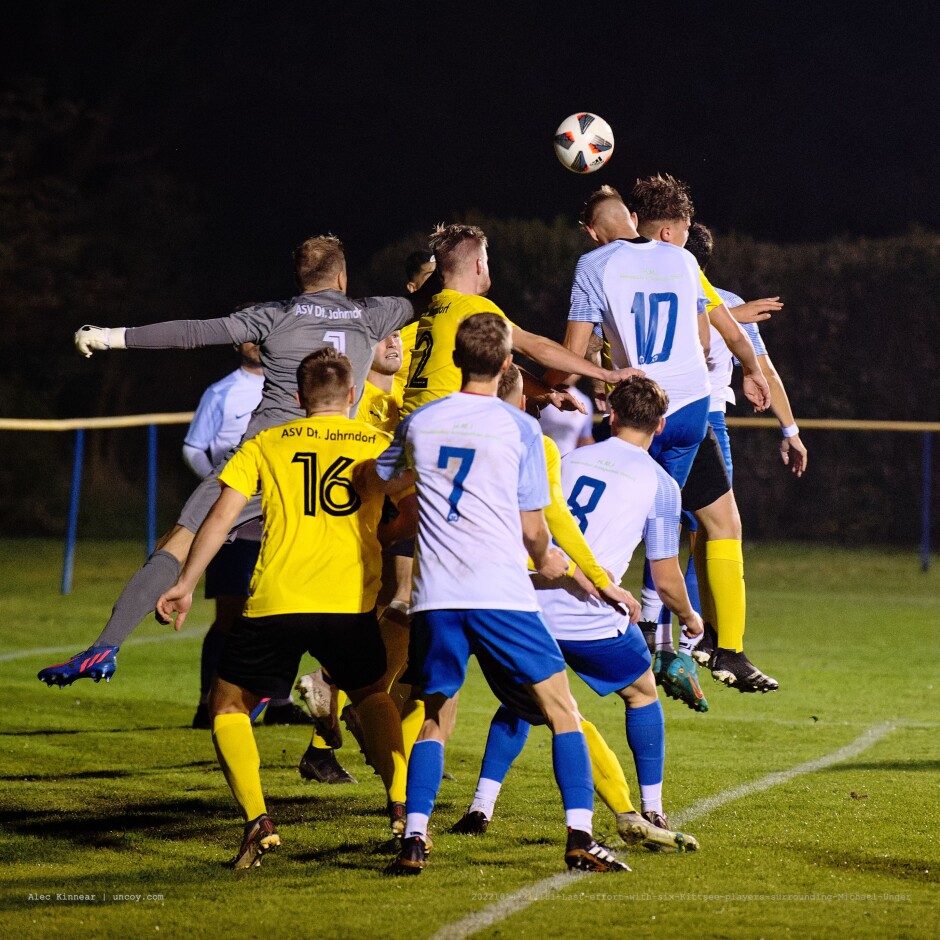 Manual Schizler came out of the goal and into the attack. Kittsee made a great last effort with six Kittsee players surrounding Michael Unger.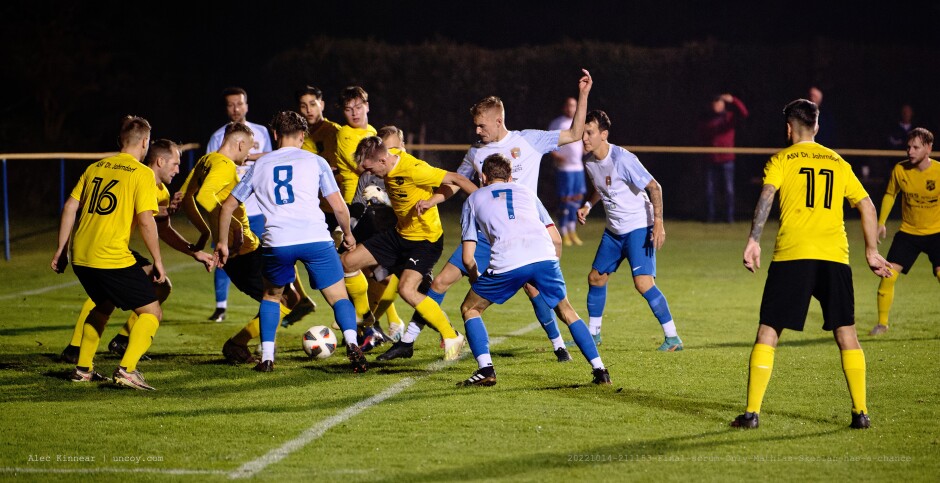 The loose ball at the end of the game had Deutsch Jahrndorf in a cold sweat. Had the ball come out Mathias Skerlan, Christoph Drobela and Jozef Szombat all have a chance. Michael Unger is finally way out of position on the wrong side of the scrum.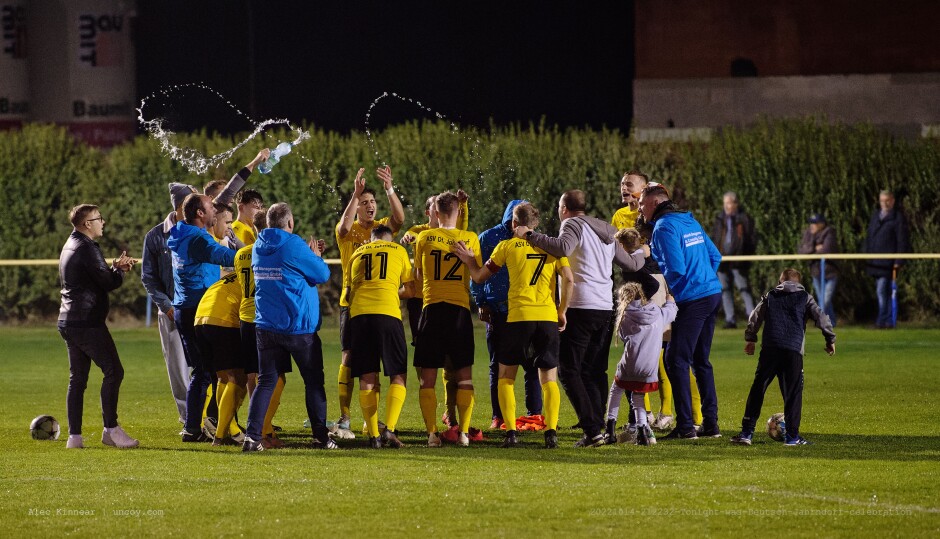 No matter. Tonight was Deutsch Jahrndorf's celebration. They almost locked up second place in the II Liga Nord autumn segment.