Last week SC Kittsee visited Winden for an evening game. FC Winden has the most amazing night lights in our league: they are about a full stop brighter than most of the league and almost two stops brighter than the darkest one. Good job providing enough light for our men to do their evening work well.
SC Kittsee came in well-prepared. After getting out to their usual 1:0 early lead, they kept running and running hard. At the start of the second half their hard work was rewarded with a second goal by Mario Marko. Jozef Sombat added a final goal at 75 minutes. Pavol Bellas could have added another two with a bit of luck. That's the way to do it: start hard and never let your opponent catch his breath. The team effort made for a nice shutout evening for Manuel Schiszler.
Winden has not won a game yet despite three ties and what looks like a strong set of players, with great leaping ability (check the pictures). I'd have to see Winden play a few more times (unlikely) but it looks like there are a few players working very hard and some who are not keeping pace. A frustrating season no doubt for them.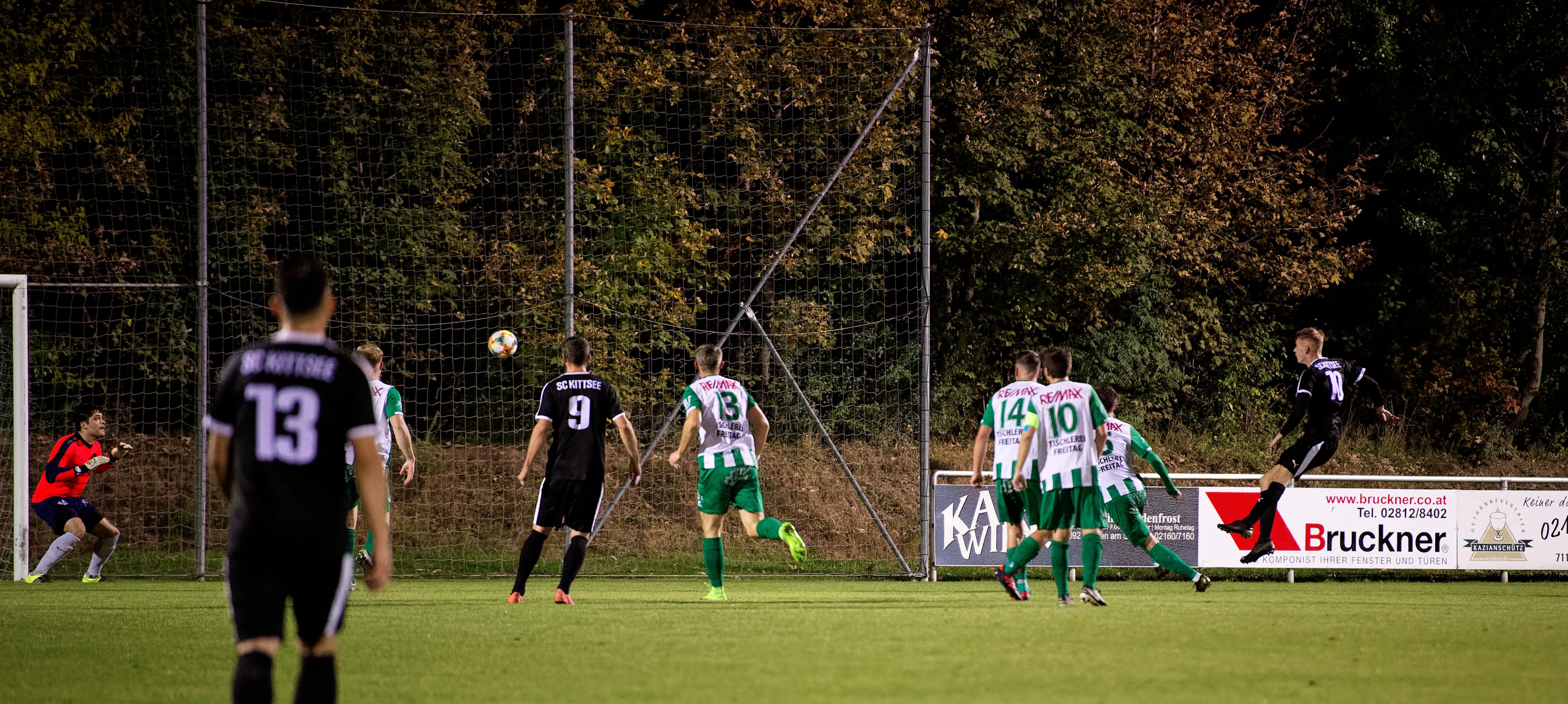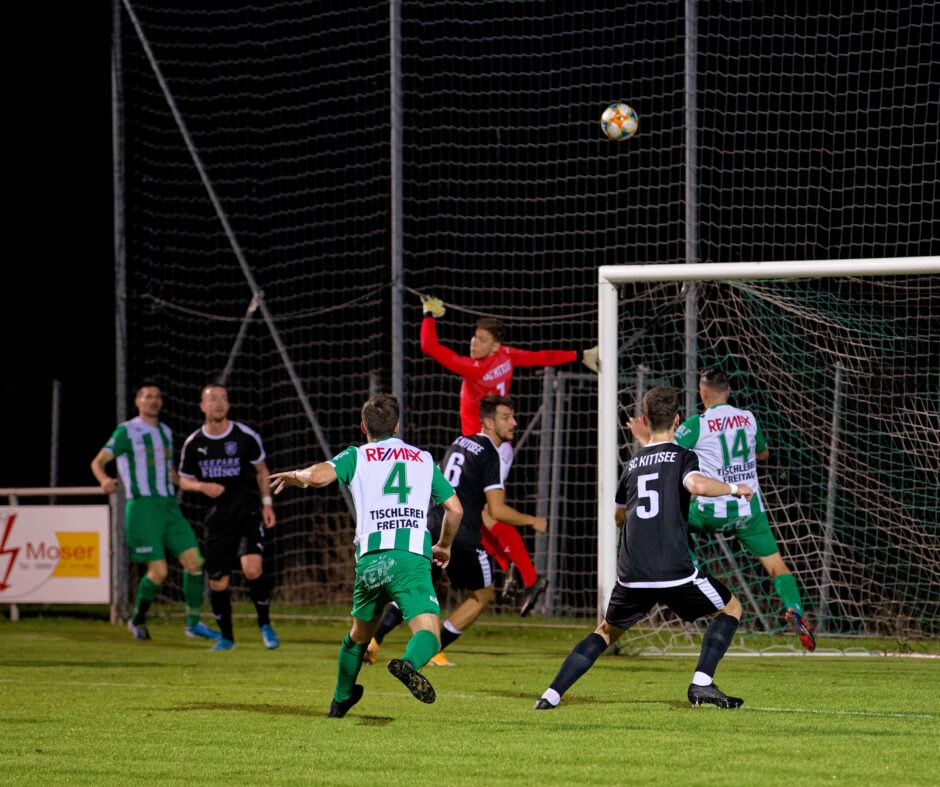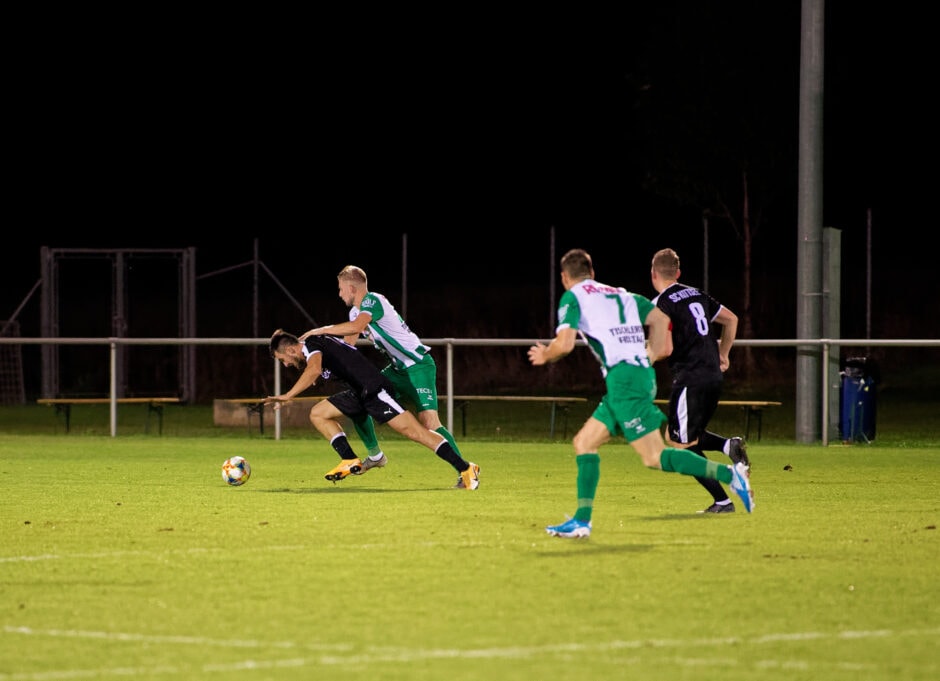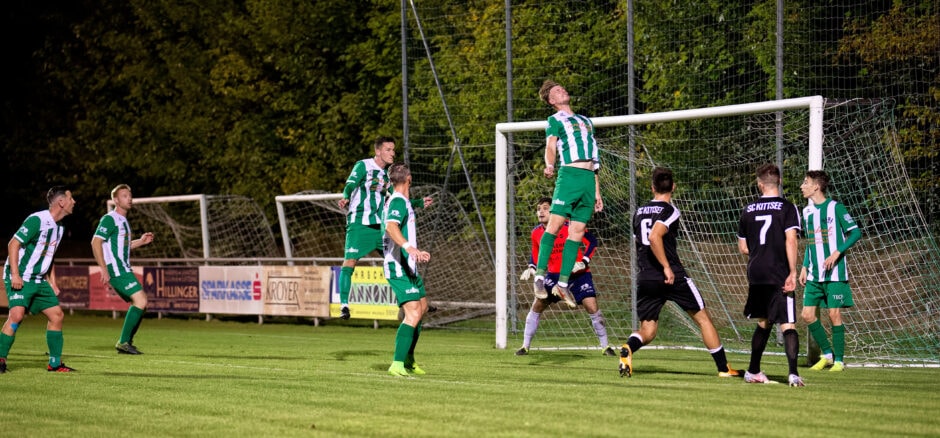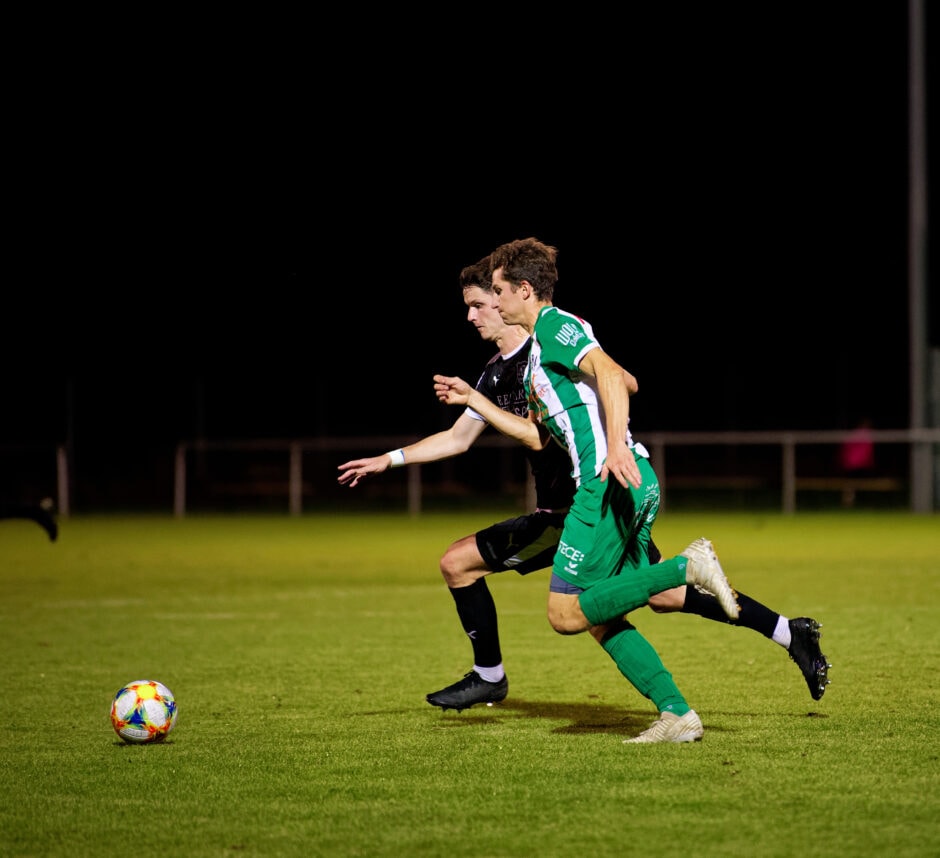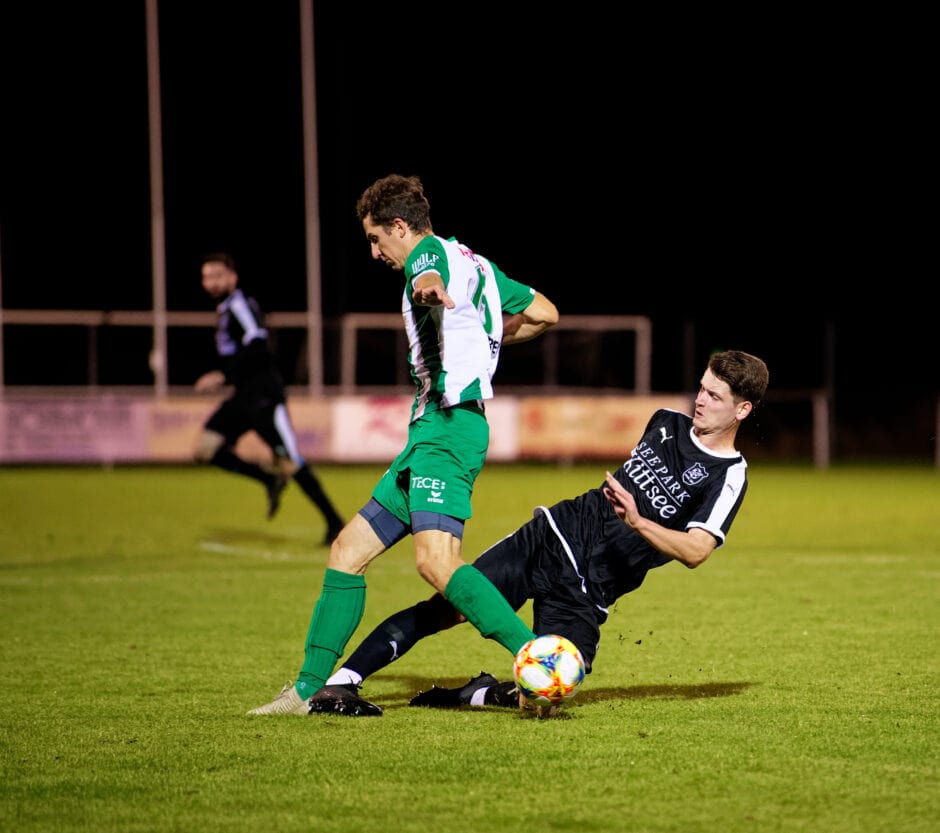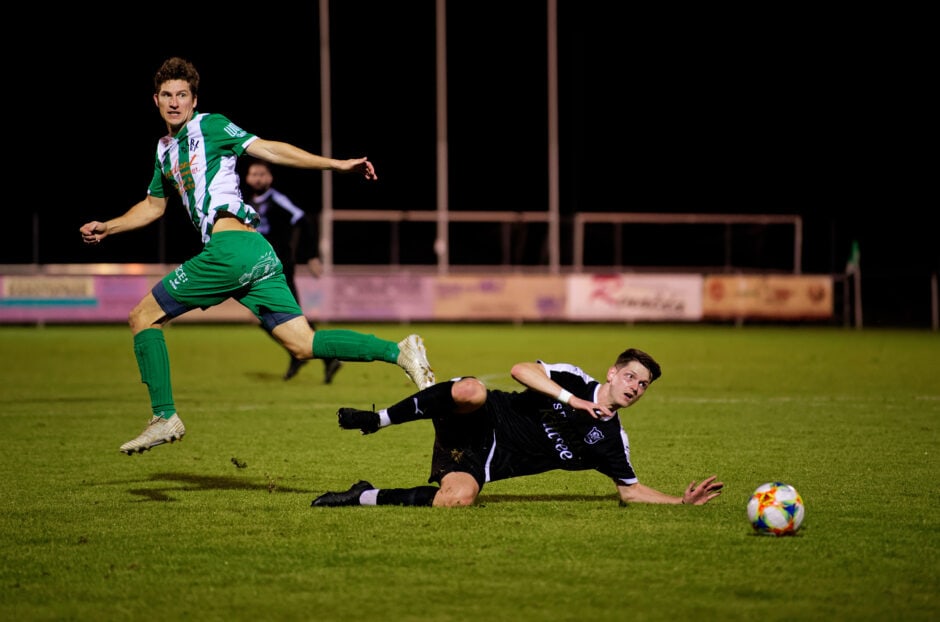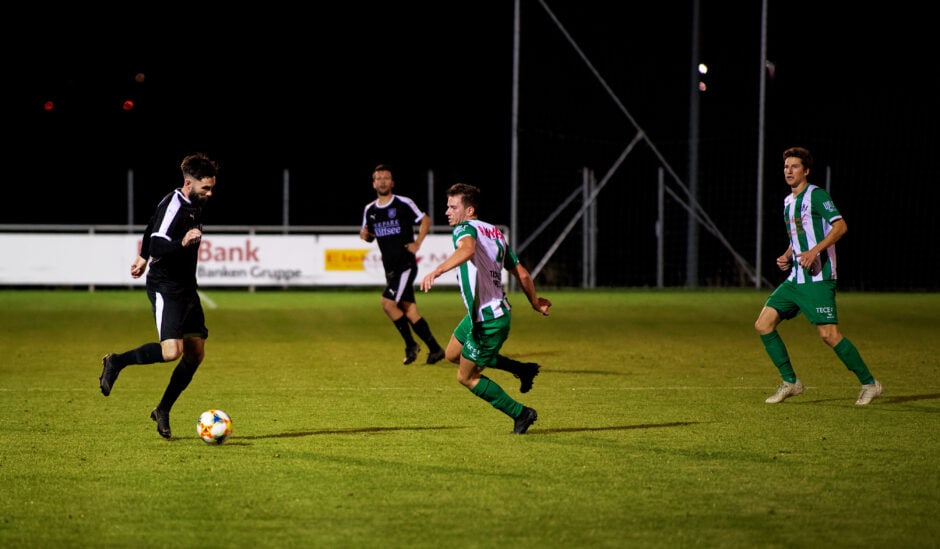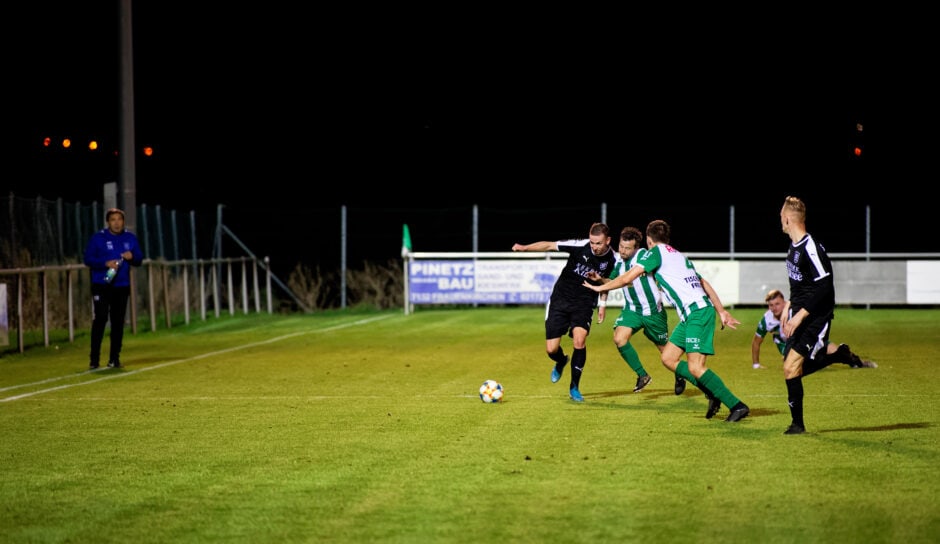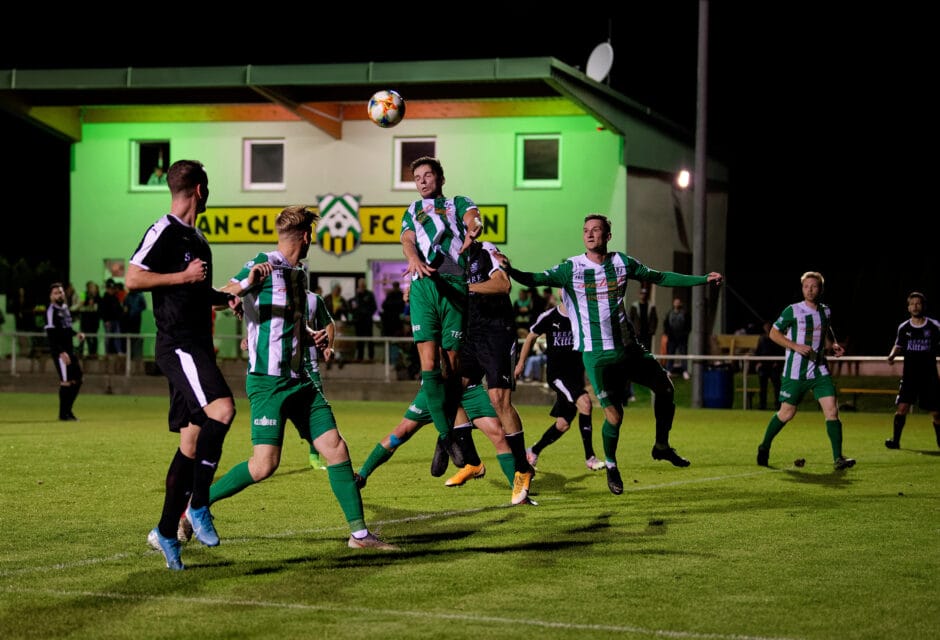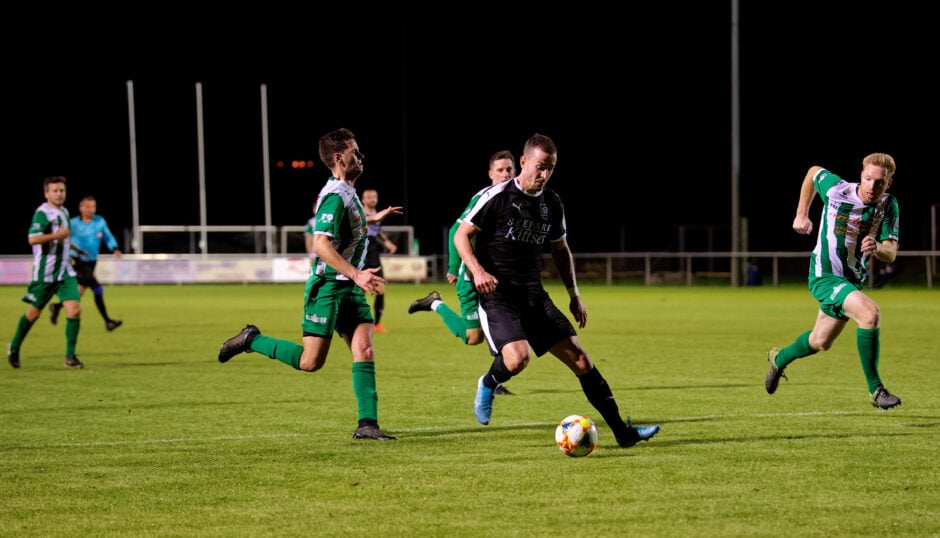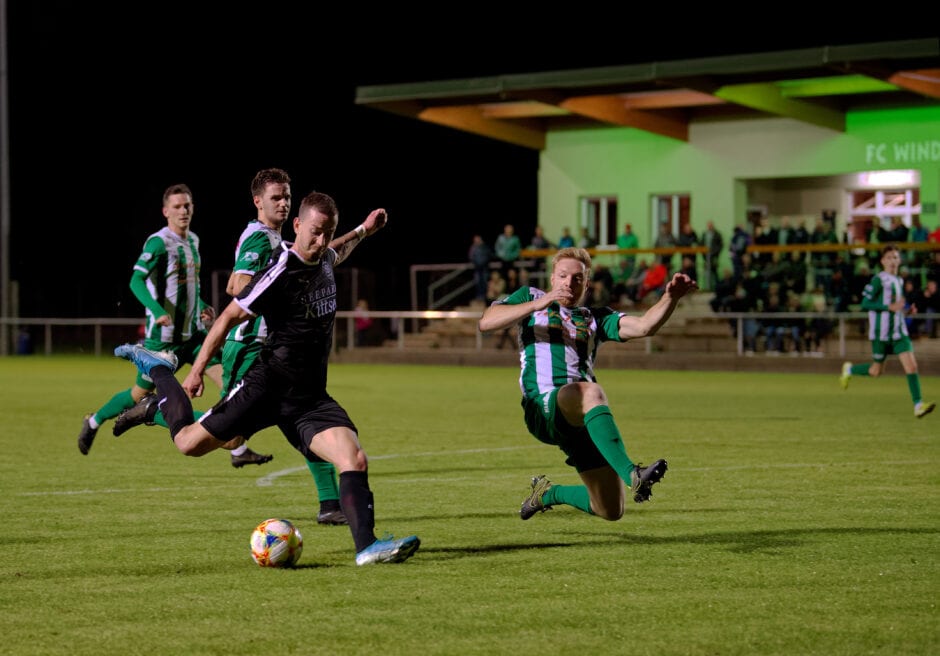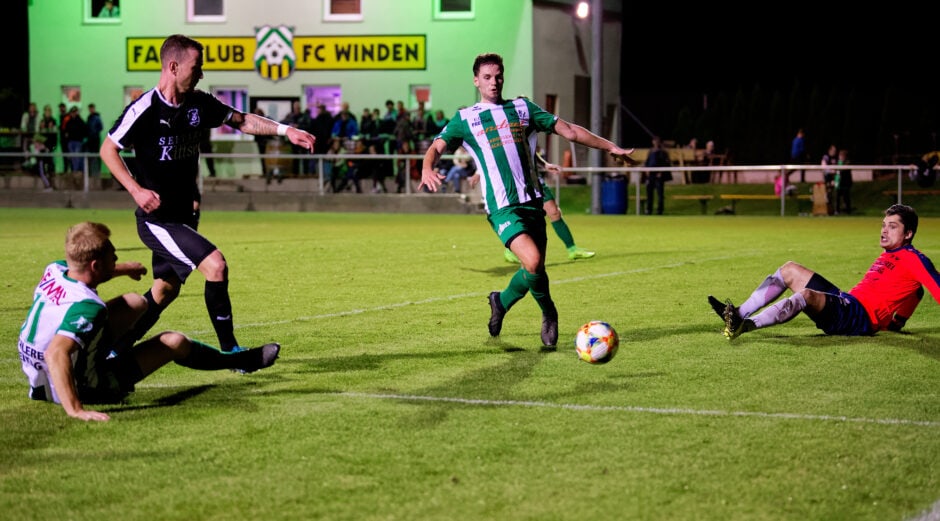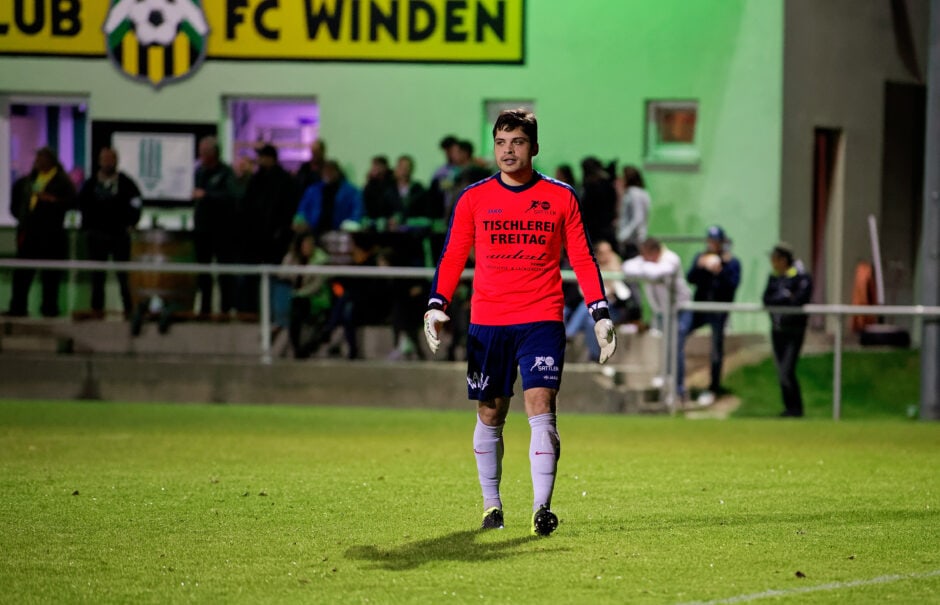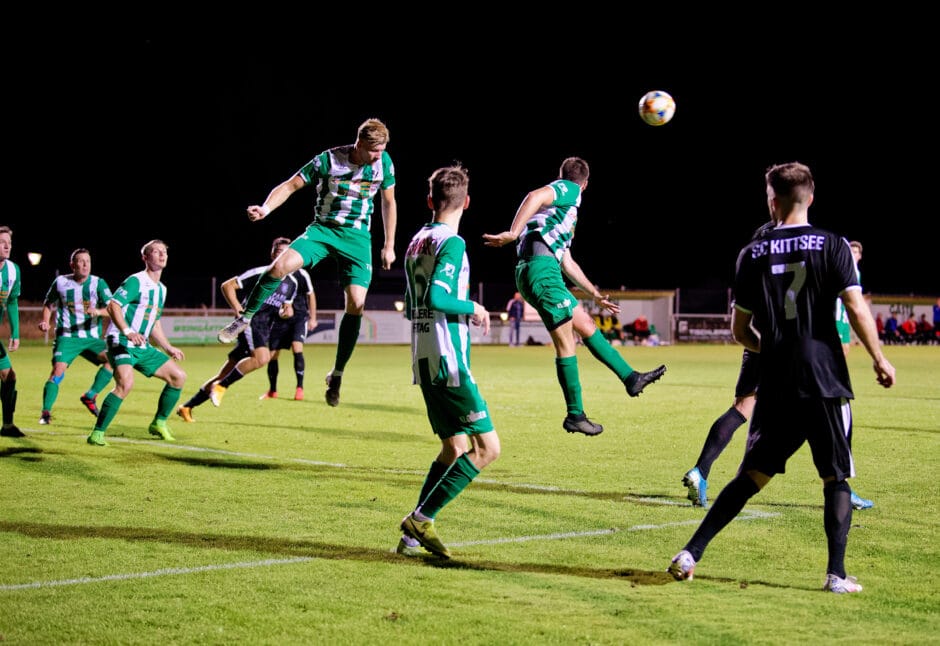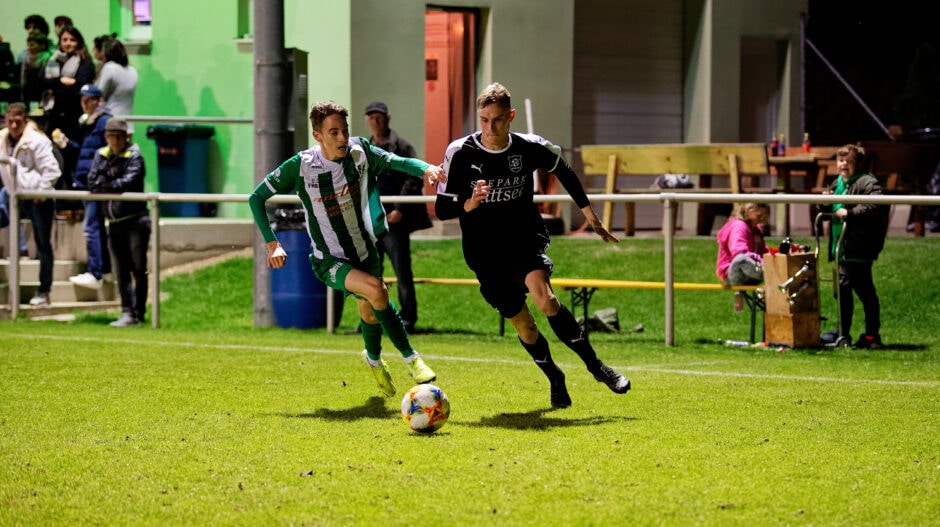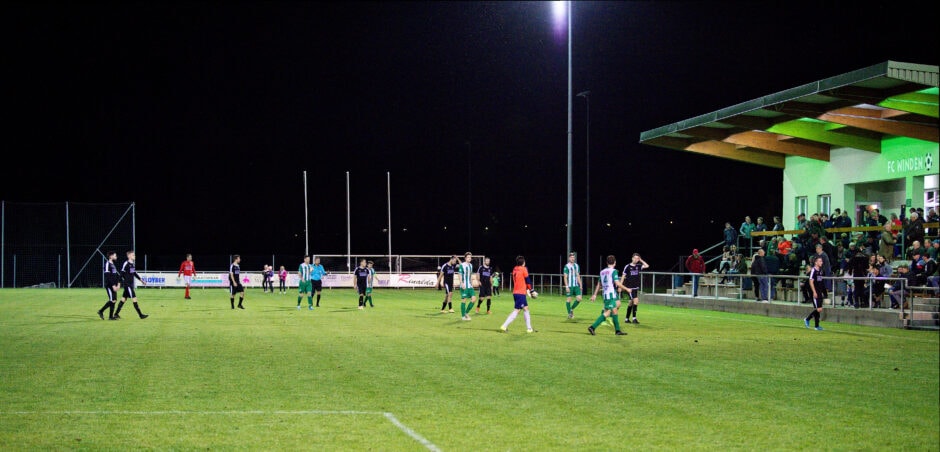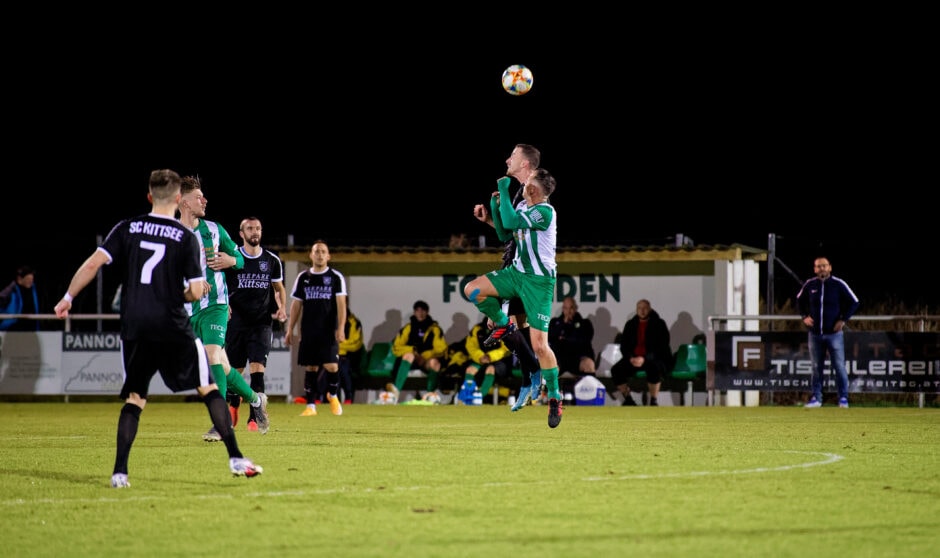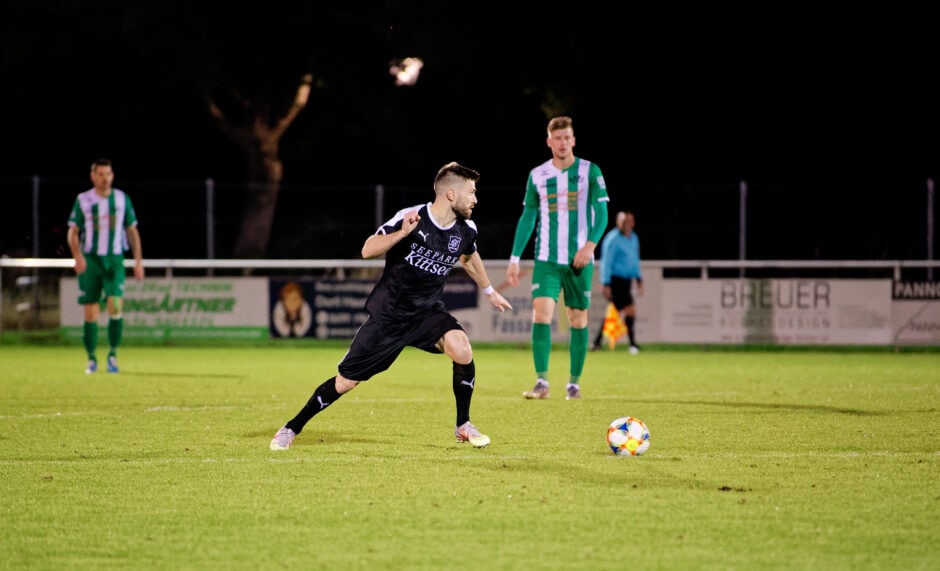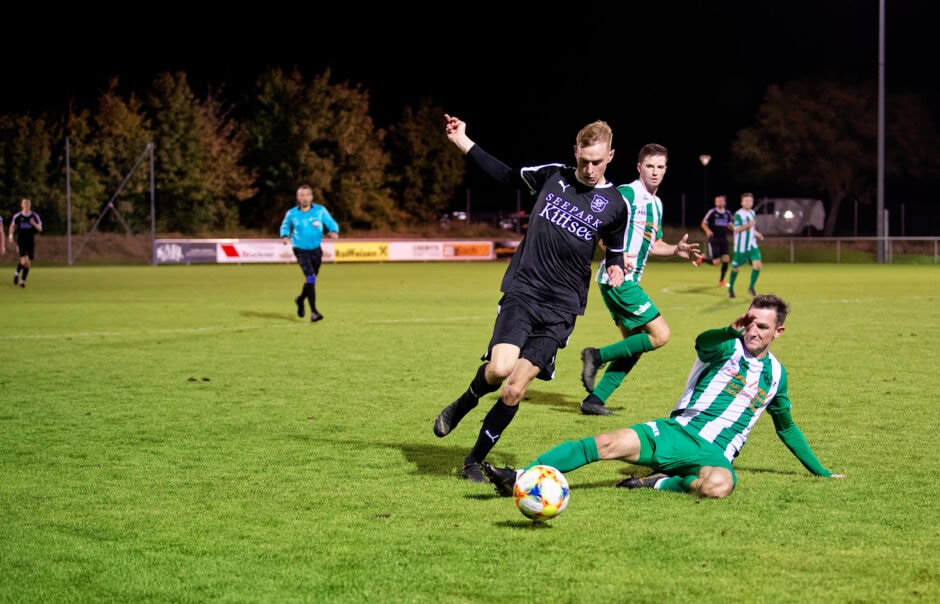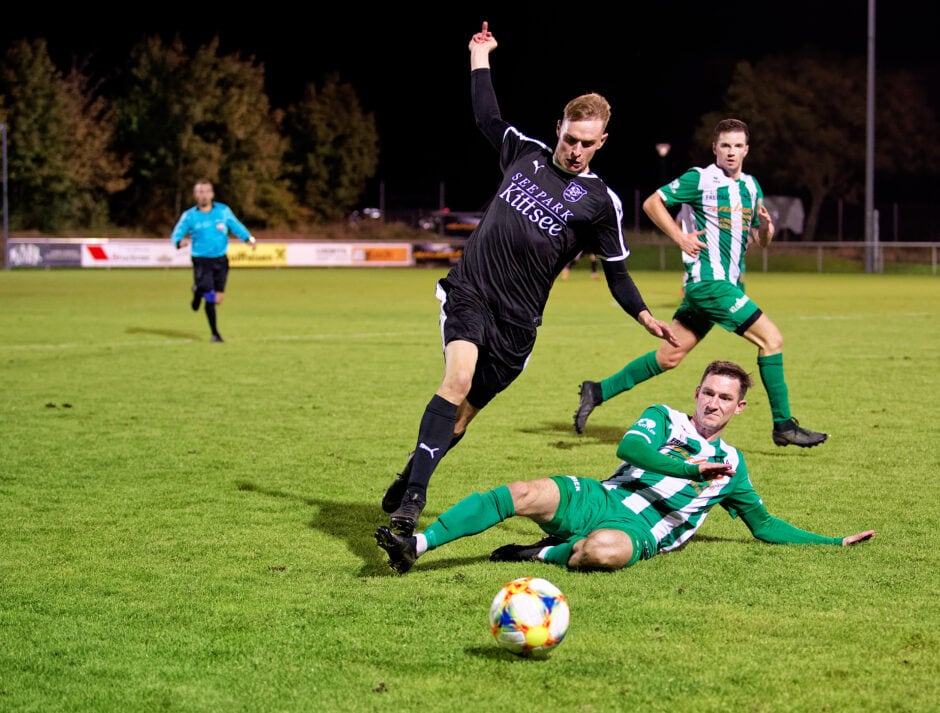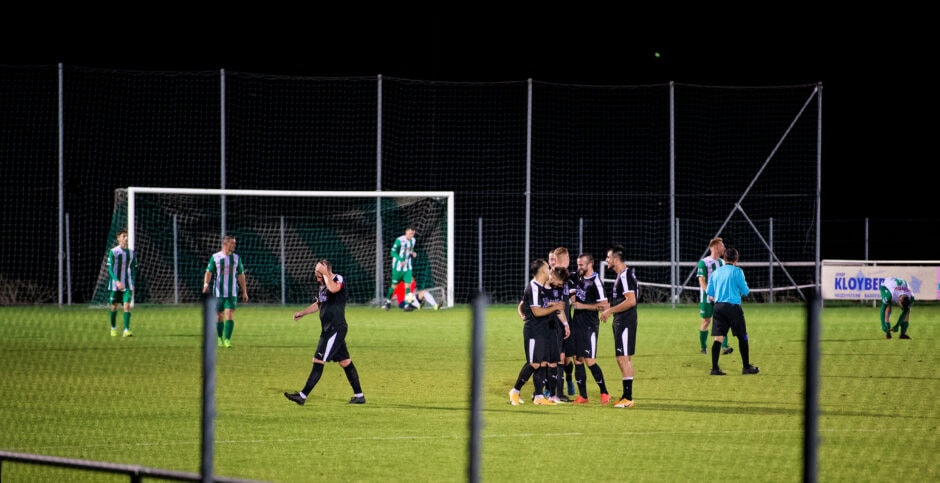 PS. I'm sorry there are not more pictures from the second half. When Kittsee was ahead the reception from Winden officials became rather frosty. It wasn't my best night: I tried a new focus technique with 3D Tracking and it didn't consistently, losing me and the players some very good sequences.
---
To download full size originals, please open up the picture in the lightbox and press the download button. Rights: use of the pictures for private purposes is permitted and welcome (desktops, private prints not for sale). Use of the pictures for commercial purposes is by permission only: photographic copyright belongs to Alec Kinnear, model rights belong to the individual players. These photos are made for the pleasure of the players, joy of our village Kittsee and for the benefit of Austria's Burgenland Liga Nord. While I celebrate friendly competition between villages, it should remain friendly. Any attempt to injure one another is unwelcome. However competitive we may be, we are first of all neighbours and fellow citizens. Accidents do happen but no one should struggle with a limp for life or a bad knee as a result of a deliberate dirty tackle or kick.