Kirtag is an autumn celebration in Austrian villages which usually lasts a weekend in the first couple of weeks of September. At this year's Kirtag, the music was really great. Happily the weather was good if not exceptional all weekend.
Here's a few photos.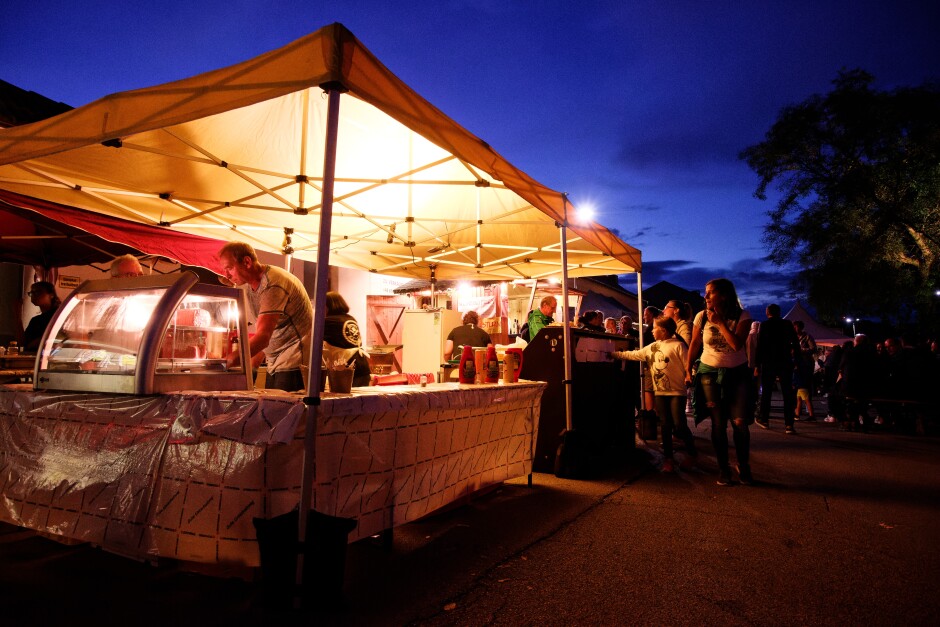 Obligatory fries and leberkase sandwiches. Fortunately for the gourmets, Bisto Hannah was there with excellent goulash.
Kahr/Post Office is turned into an open-air bar, lit by the shop windows.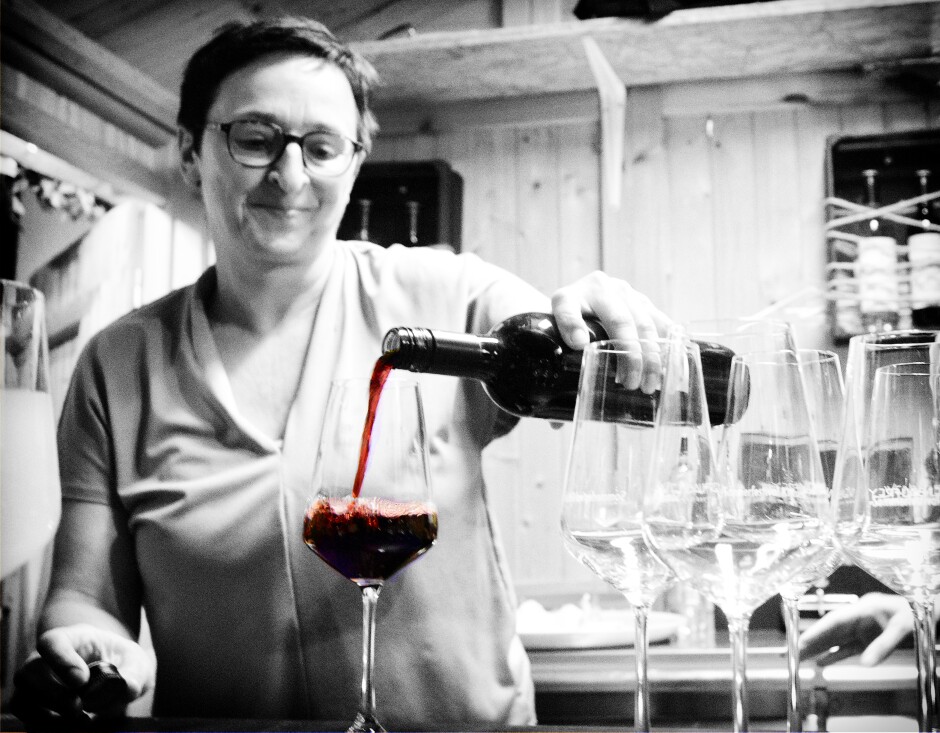 Delicious 2018 Red Cuvée in elegant glasses poured by off-duty music verein leader Claudia Domschitz.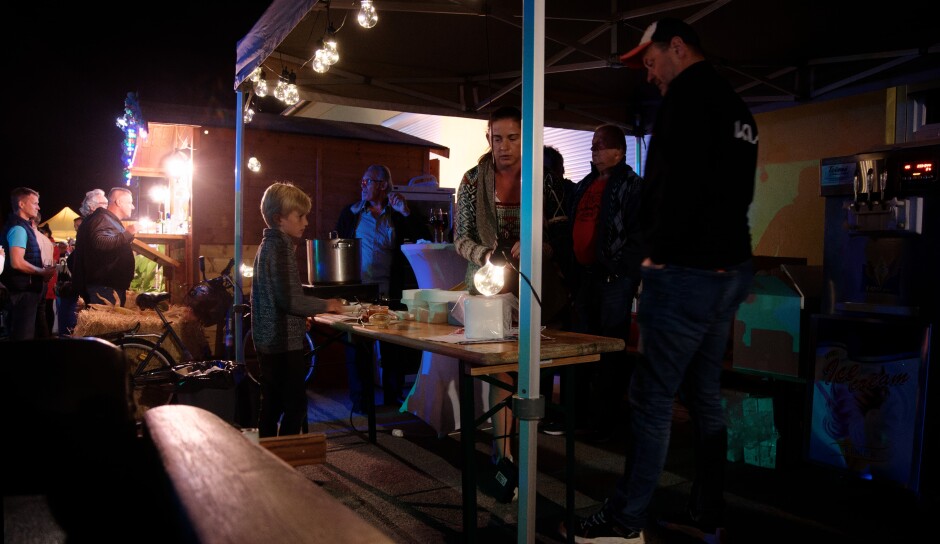 Constantin collecting an ice cream cone. The goulash is in the silver pot.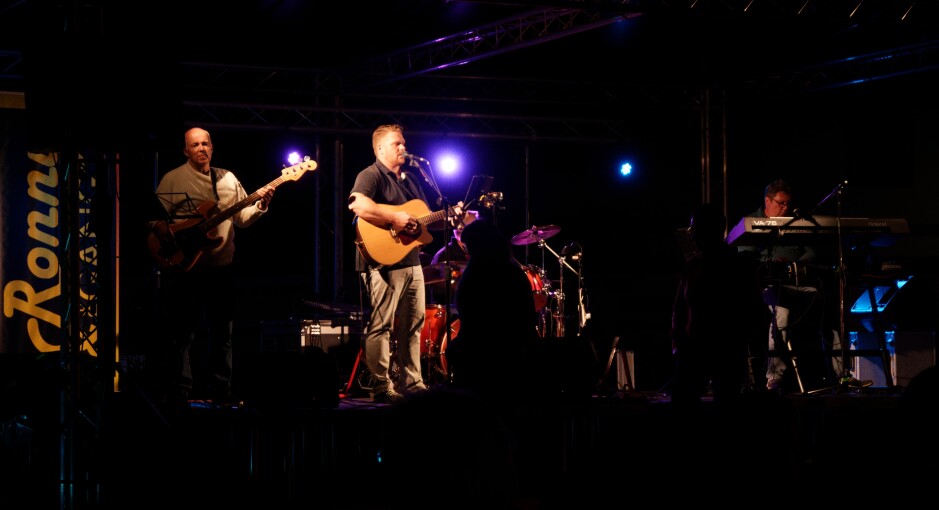 These guys were very good, the lead singer had a rich and acccurate baritone, and his players hit all the notes. This is the best band I've heard play Kittsee.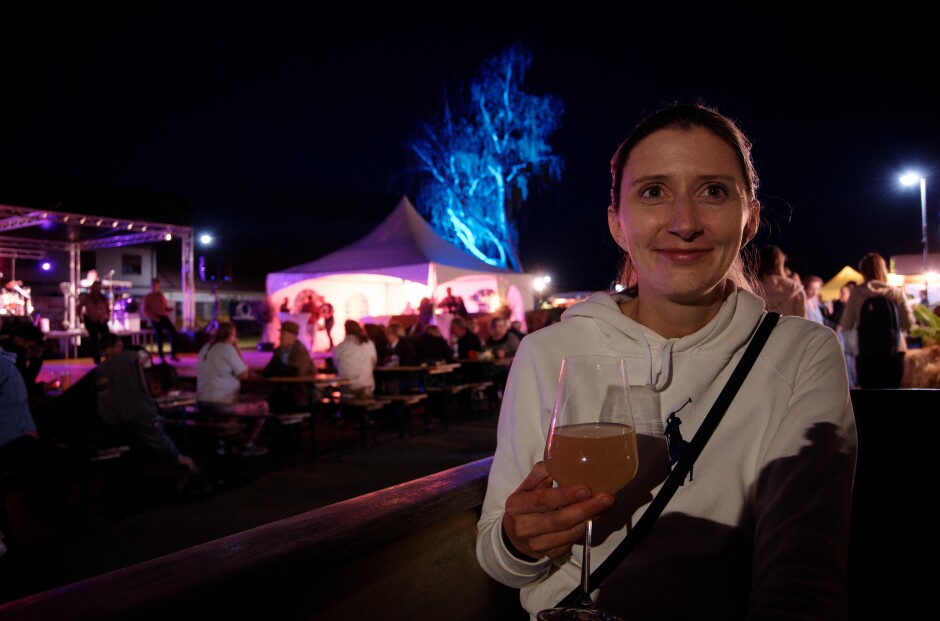 She's in the Bistro Hannah car, enjoying delicious goulash and the music.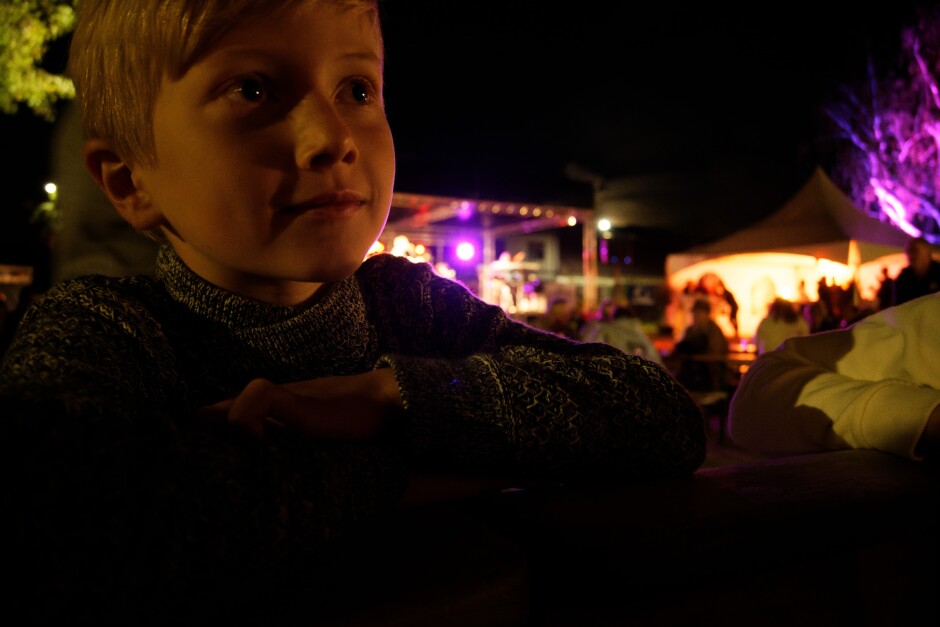 Most of the evening he played with his friends in an extensive playground with jousting, nut cannon and boat swings.