Heldenplatz in Vienna in the late afternoon is one of the last places to go dark at sunset. And one of the most beautiful. People come to relax and just sit on the very green grass.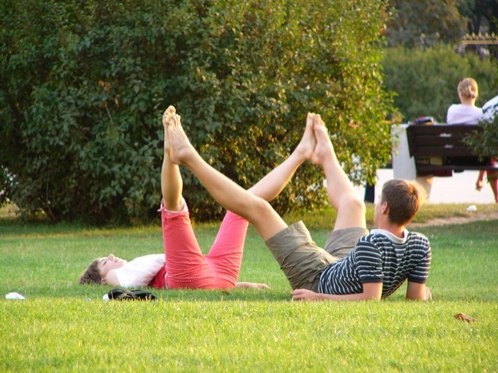 Austrians are very keen on public displays of affection. Often one sees young women stopping their boyfriends on the street and insisting on minute long smooches. The boyfriend's posture usually hints of slight impatience, but he is well-advised to mask that. Part of the deal of having a girlfriend in Austria is a lot of public touching and kissing. Anything less and the girl feels short-changed. The public displays of affection have their private rewards however.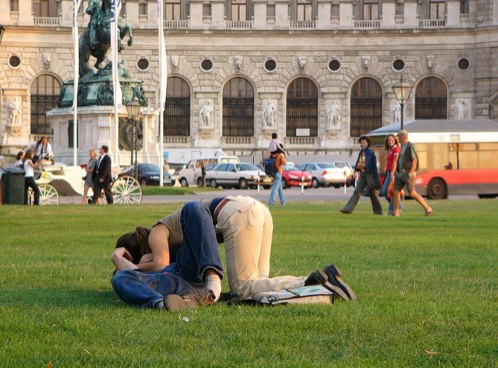 Capoeira is quite popular here in Vienna as all over the world. Better feigned fighting than the real thing. And anything that makes dance more popular.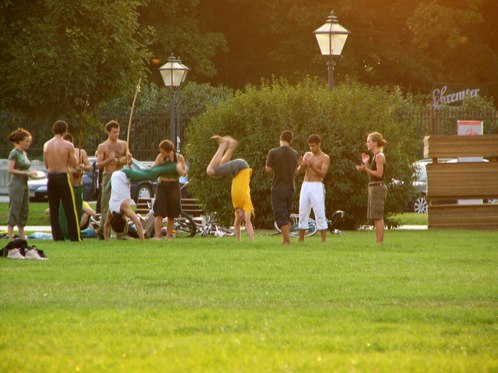 As everyone enjoys him and herself, the tourists come and go, many lured for a carriage ride. The pleasure does not come cheaply. At forty euros for 20 minutes, they may outdo the gondoliers of Venice.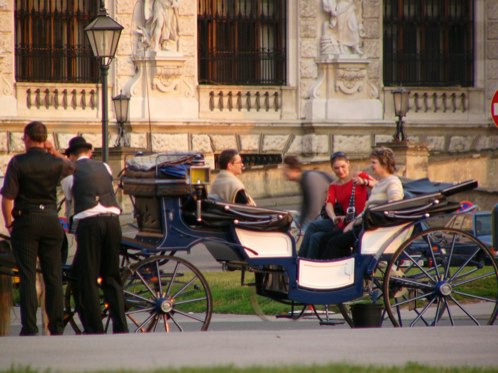 The scope of Heldenplatz is vast. Truly an imperial square.