On my way home I enjoyed the morning at Heldenplatz. Usually I am there in the afternoon and the light is very different.
Here is the Naturhistorisches Museum Wien (Vienna Museum of Natural History).
And here is the horse of Erzherzog Karl trapped in metal. Instead of looking imperial and intimidating, the horse seems to be carreening to a halt, bound by the metal.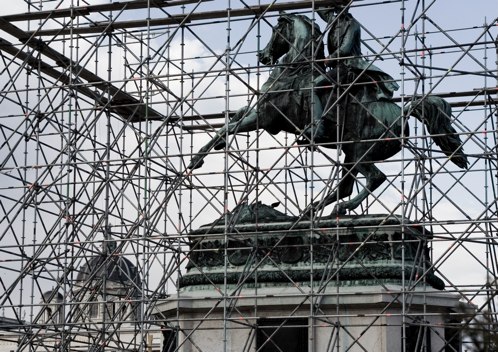 The construction is coming down, actually, not going up. At last the temporary defacing of Heldenplatz is over and both visitors and Viennese will be able to enjoy the square again for the summer.
A beautiful place to take a morning nap in the sun.