Viennale Soul Powered on Badeschiff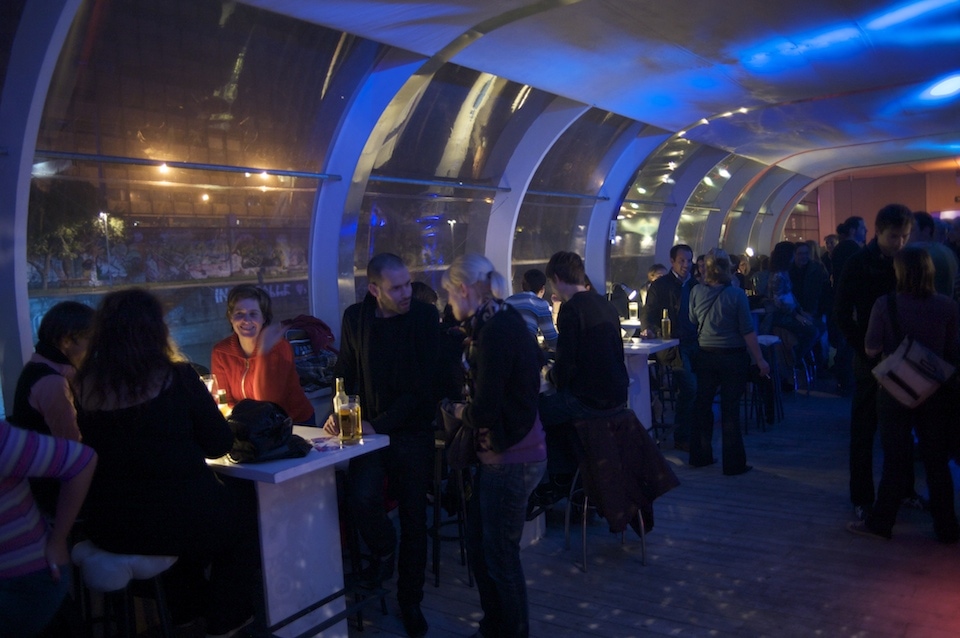 Managed to catch some Viennale films and a couple of Viennale parties.
The strange thing at the parties is that many of the people there had not been to any films or to just one film. I suppose at the films many of the people had not been to any parties.
If you get the chance, I'd recommend to do both.
While I was at the Soul Powered evening on 31 October I managed to snap some photos both upstairs and downstairs.

Viennale party upstairs Badeschiff
Leave a Comment