My father had a beautiful blue Cougar XR7 convertible with the Shelby V8 engine when I was a small boy in Vancouver. He bought it in 1970 when I was five years old. Not exactly a wise purchase for someone who was the father of three small children. Probably an act of rebellion by a 28 year old relative youth finding himself a certified Chartered Accountant with three children before he reached thirty.
Of course he sold that car by the time I was nine. There was a market for it in Toronto, where we had moved for his work and to be closer to his parents and my grandparents. The market was the heir to a small fortune for his first car at seventeen. He wanted to make a statement with the roar of the V8 under the hood and the gorgeous sky blue metallic paint.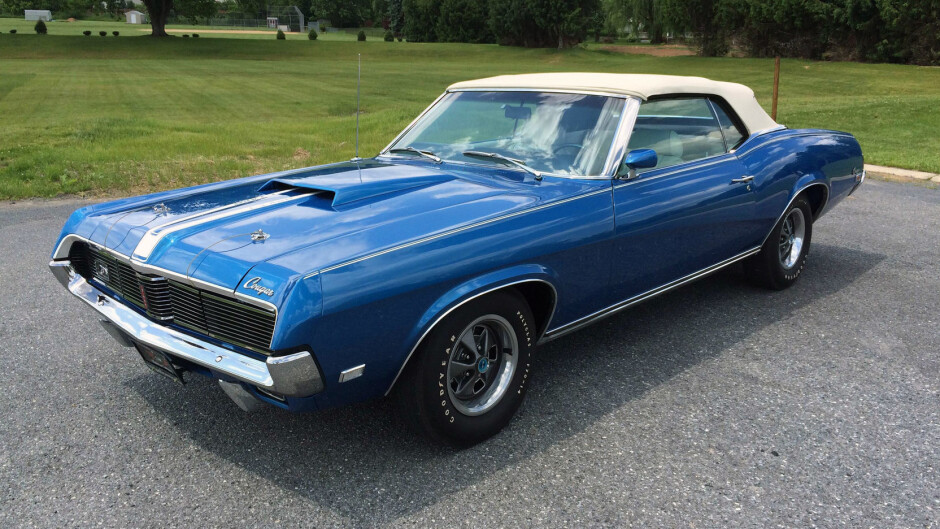 My father was able to sell the car for not a lot less than he paid for it.
With my father we were reminiscing about cars, as we've just changed cars as our otherwise delightful Sharan has run out of road without a full refitting.
The Cougar XR7 was an extraordinary car. My father wondered what it would be worth in 2023, as a collector's car. There are whole websites dedicated to Cougar XR7's.
Astonishingly enough a good-looking Cougar XR7 is only worth about $25000 to $35000 in the United States and €25000 in Europe.1
Would it have paid off for my father to keep that car? It would have been another 45 years. Not at all.
Today he could at best receive $35000 in today's dollars. We'll calculate in today's dollars to avoid a tedious expedition into inflation.
Good quality garaging costs about $100/month, whether it's part of a larger estate, whether it's borrowed from a friend or if you just pay for the space in cash. Keeping the car running and the filters, oil and rubber pipes in working condition is at least $1500/year (some years less, yes, but some years more.
So the cost would be $2700/year of upkeep not including insurance (which on a V8 Cougar should probably be included, but let's assume that it's parked on an estate and doesn't see the open road most years, as it's a collector's car). The years where it's driven enough to insure, the car has real use and we won't bill the insurance as bare maintenance.
45 years x $2700 would be $121500 in today's dollars (of course one would pay along the way in much smaller amounts but relatively more valuable pre-inflation dollars).
I had an elegant silver Mercedes 280 CE Coupe with black interior. I picked the car up for 25000 francs in 1998 (about $5000). I took the car with me to Canada a few years later for $2000 in transportation costs. The car sold later for a song to a neighbour but needed a lot of work after not being driven for a decade. Had I returned to Canada I'd still be driving that car (probably not winters) which is why it stuck around so long.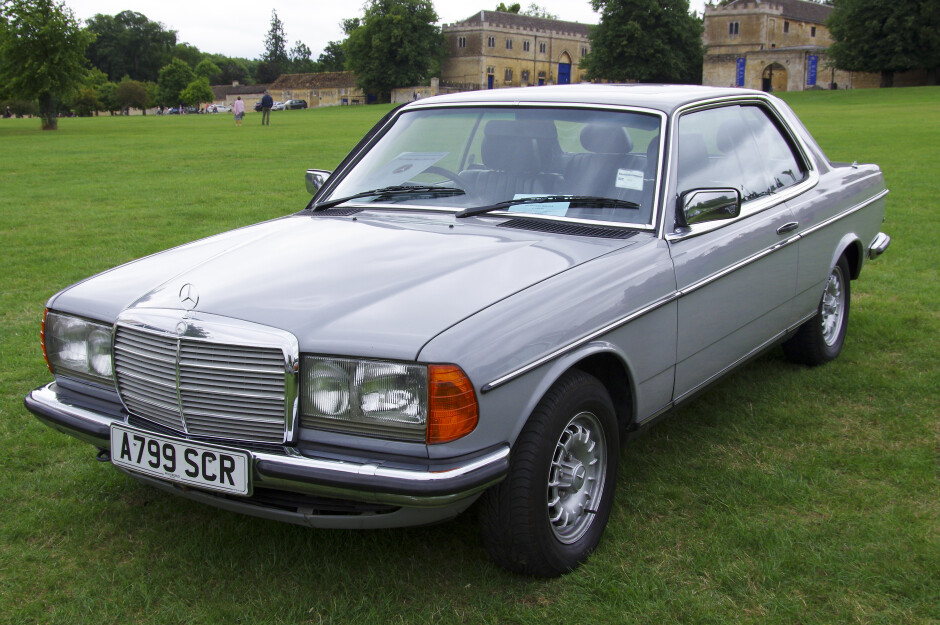 These Benzes are worth about €23000 now in perfect condition with just 41000km. Let's do the math again.
1998 to 2023 would be 25 years. 25 years x $2700/year would be $67500.
The numbers speak for themselves. There's nothing wrong with a 1985 Mercedes 280 Coupé per se. I'd still like to be driving one. But there's absolutely no economic sense in holding on to one unless you are driving it.
Collecting cars is a very bad idea economically. It almost always makes more sense to let someone else pay to maintain and store a vehicle until you are ready to drive it,2 regardless of how many decades that may be.
Photos credits: Mecum (Cougar XR7) and Graham Woodward (Mercedes-Benz 280CE).
---
Stop the presses: It turns out that just the right car in perfect condition can be worth more. This 1969 Cougar XR7 convertible which looks just like the one we had in the driveway did sell at auction for $90000 in 2015. But the exception does not change the rule. ↩

Roadworthiness and maintenance of vintage vehicles is a separate discussion. I know my partner doesn't like to drive older vehicles as the safety features are sorely lacking. Serious crash tests just started in the 1980's. Though older cars are all steel and metal, the engines have a nasty tendency to get pushed back into the driver and front seat passenger area. ↩