Staffordshire Hoard: Not a Mercian Mystery but the Treasure of Treachery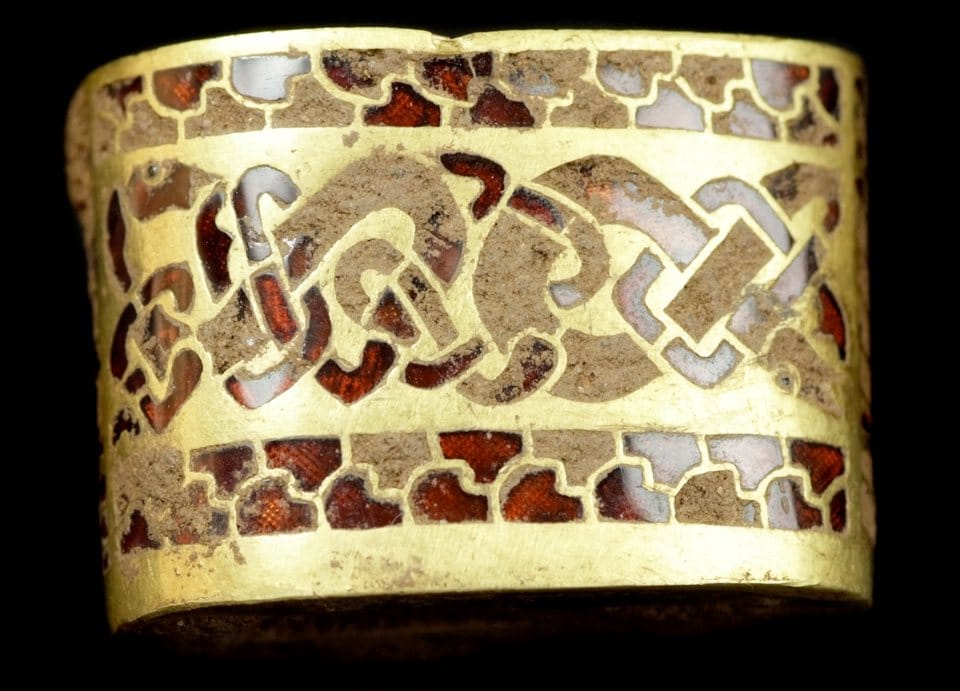 Amazing what historians can't figure out. The guys who wrote the Keys to Avalon would like to attribute the construction of Offa's Wall to Romans despite all evidence to the contrary. Offa was the king of Mercia which has since become Middle England. He built a wall between Wales and his realm.
A more recent discovery from the Mercian period is the magnificent Staffordshire Hoard. Historians can't figure out why such a rich deposit was buried in the ground and forgotten. In the deposit, there are largely purely martial items. Sword pommels, sword hilt fittings, shield fittings.
The blades and shields themselves are not among the treasure.

staffordshire hoard treasure
It's pretty clear what happened here. It was a band of soldier assassins, probably sent from a rival duke who wailaid the bodyguard of another thane. Their mission was covert – they could not be seen with items which identified them as the murders. So they immediately removed the fittings, stuck them in some kind of bag of cloth or leather and buried them in the ground. They marked the spot to come back to recuperate the items much later, when their identification as the murderers would cause no grief.
2 Comments