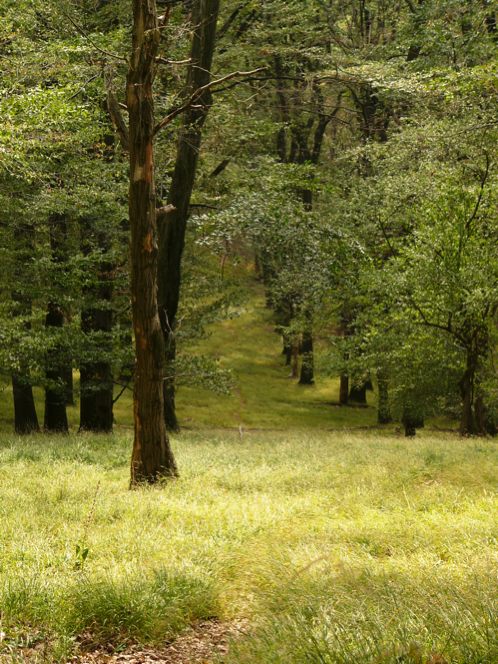 i went on a six hour bike ride yesterday through Wienerwald. it was quite wonderful. at one point, i wandered away from the main bike paths and went to the top of a mountain where there was only the narrowest unused

footpath.
when i was there, i saw a beautiful red deer and at the very top i found a strange abandoned cave. the woods were so beautiful and green that it wasjust like a trip to Middle Earth.
the path pictured in the photo above is the view down from the hilltop where i found the cave. i saw not another soul in the hour and a half i was there.