Tigre v Meste (Tigers in the City) Film Review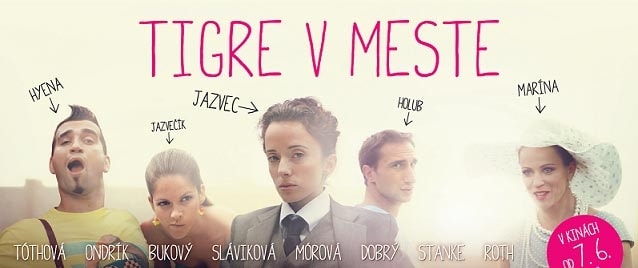 Tigers in the City is ostensibly an urban love story mixed with an international crime thriller. As strange as that mix sounds, the actual film is even stranger.

TIgre v Meste cast
The main story follows a hotshot young prosecutor in Bratislava, Rudolf Jazvec. This gentleman at the age of thirty has not lost his virginity, much to the amusement of his randy bon vivant zoo keeper friend Hyena who has been boffing Rudolf's oversexed younger sister and fitness instructor Jane for the last five years. Rudolf is in love with a radio host on Bratislava's culture channel, Marina Kuznikova.

Kristina Tothova and Diana Morova in an intimate moment,
no it's not a lesbian love story: Tóthová plays a man
Unknown to anyone except the viewer, Marina's Russian husband Ivan (the boxing instructor of Jane) has been brought in by Marina's mafioso brother to eliminate a troublesome state prosecutor. Rudolf.
Leave a Comment